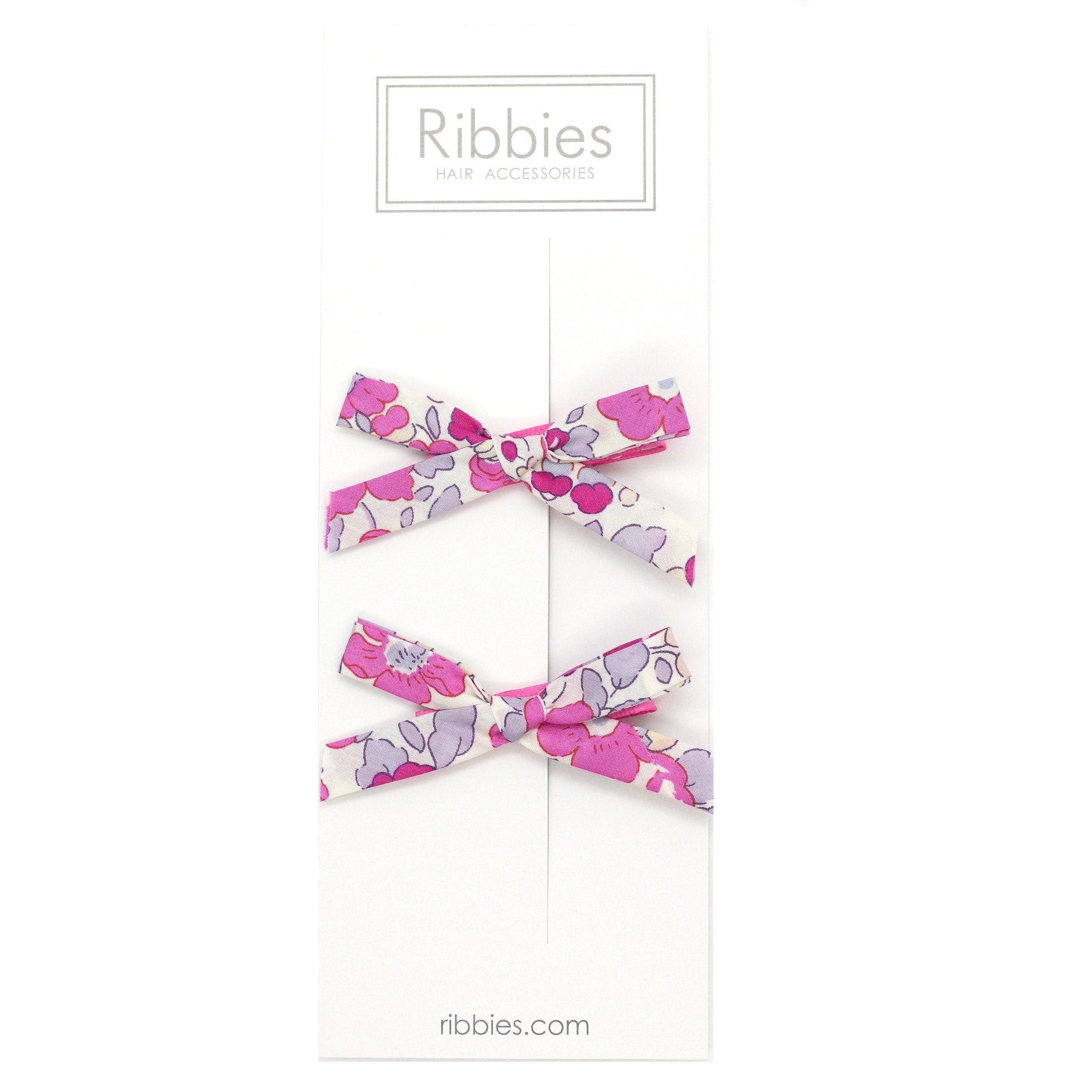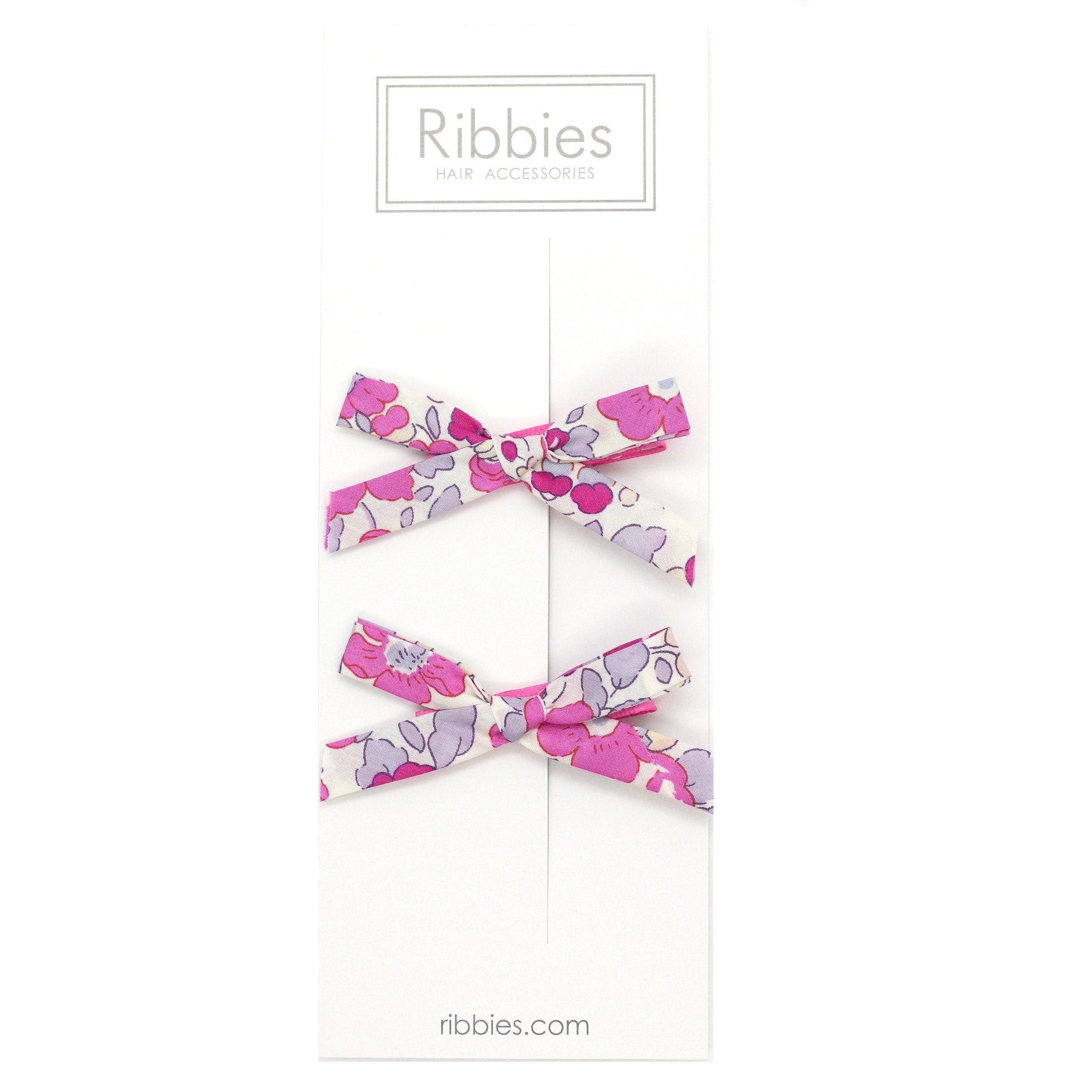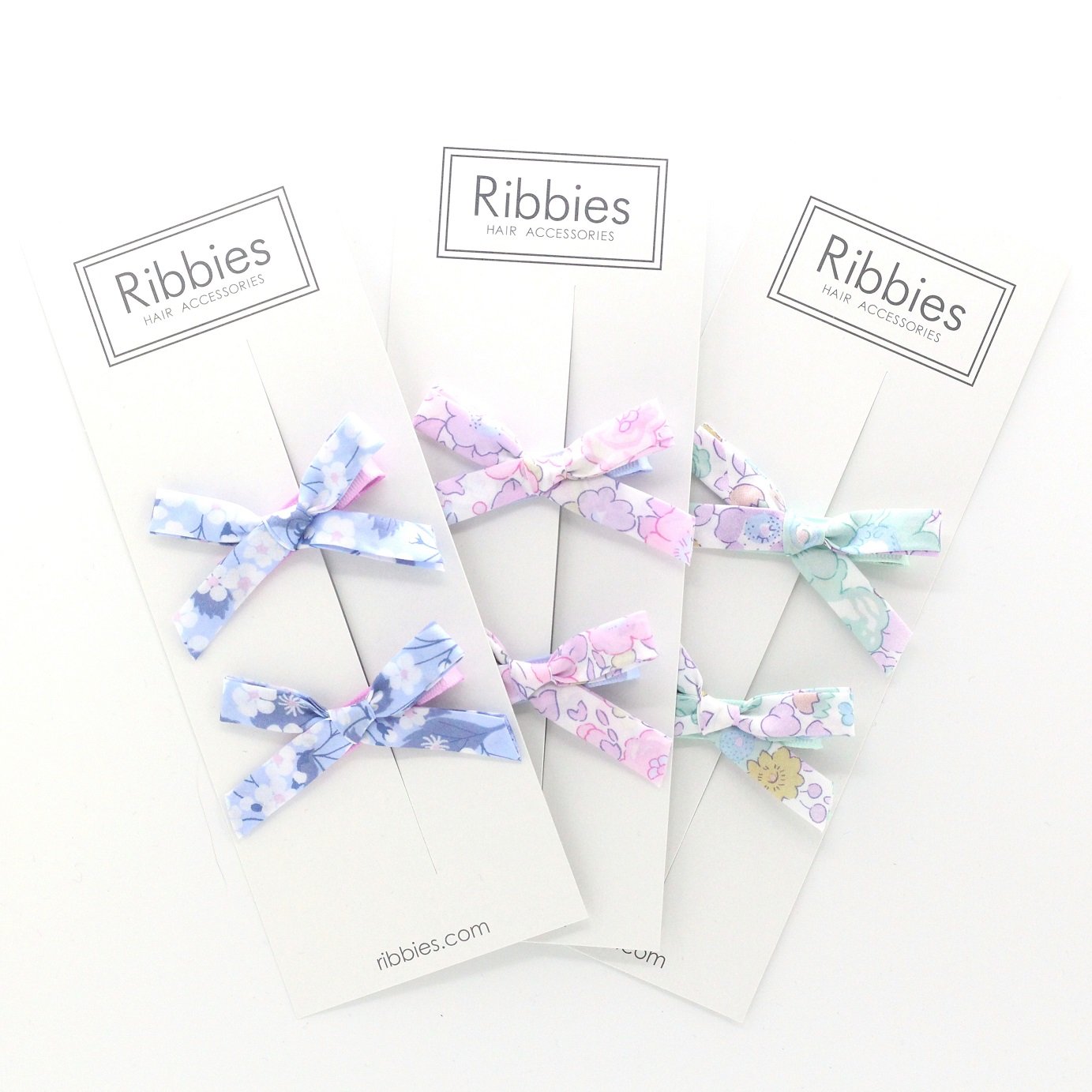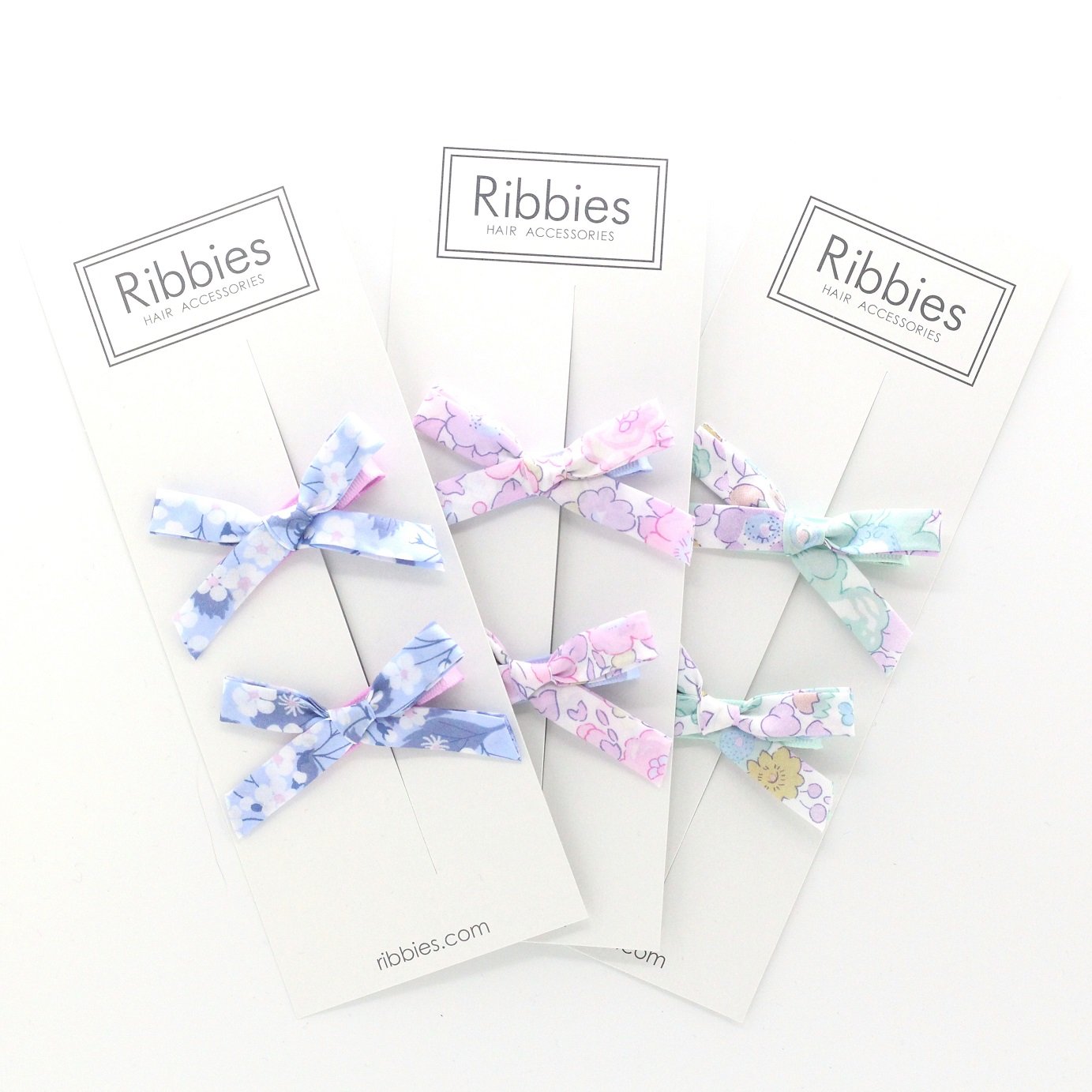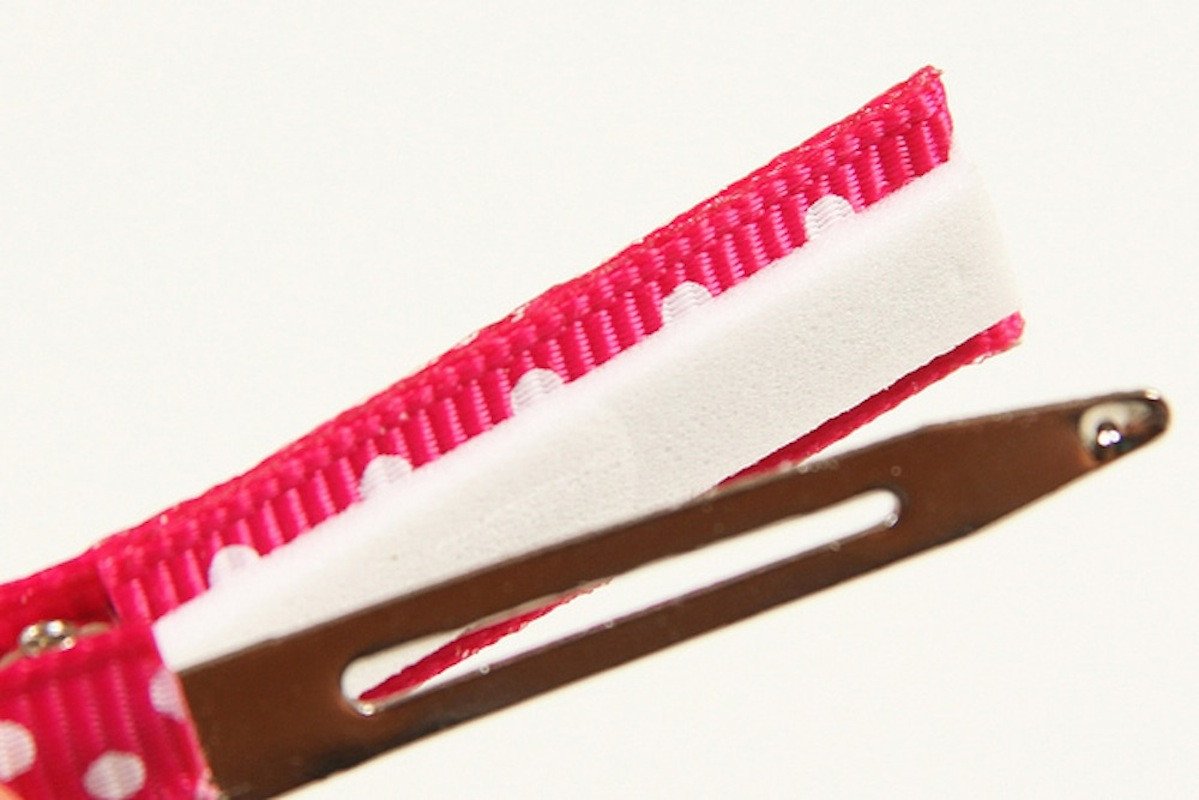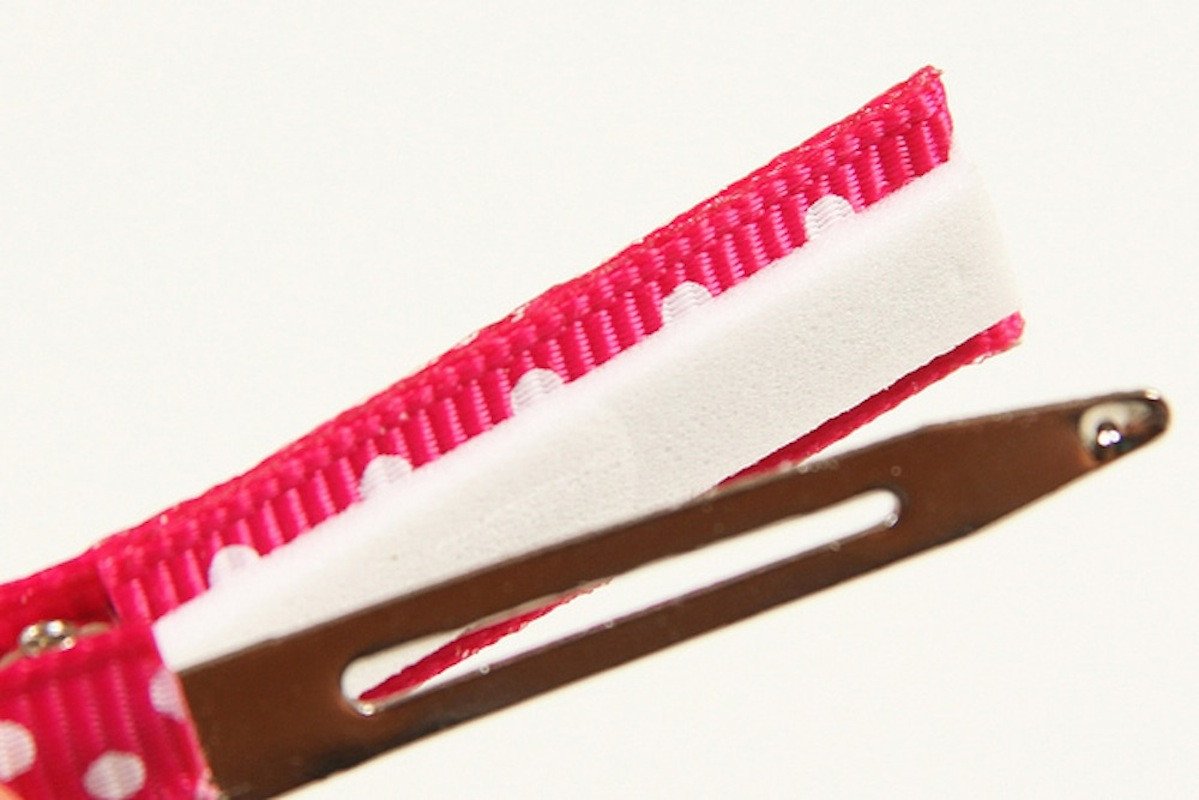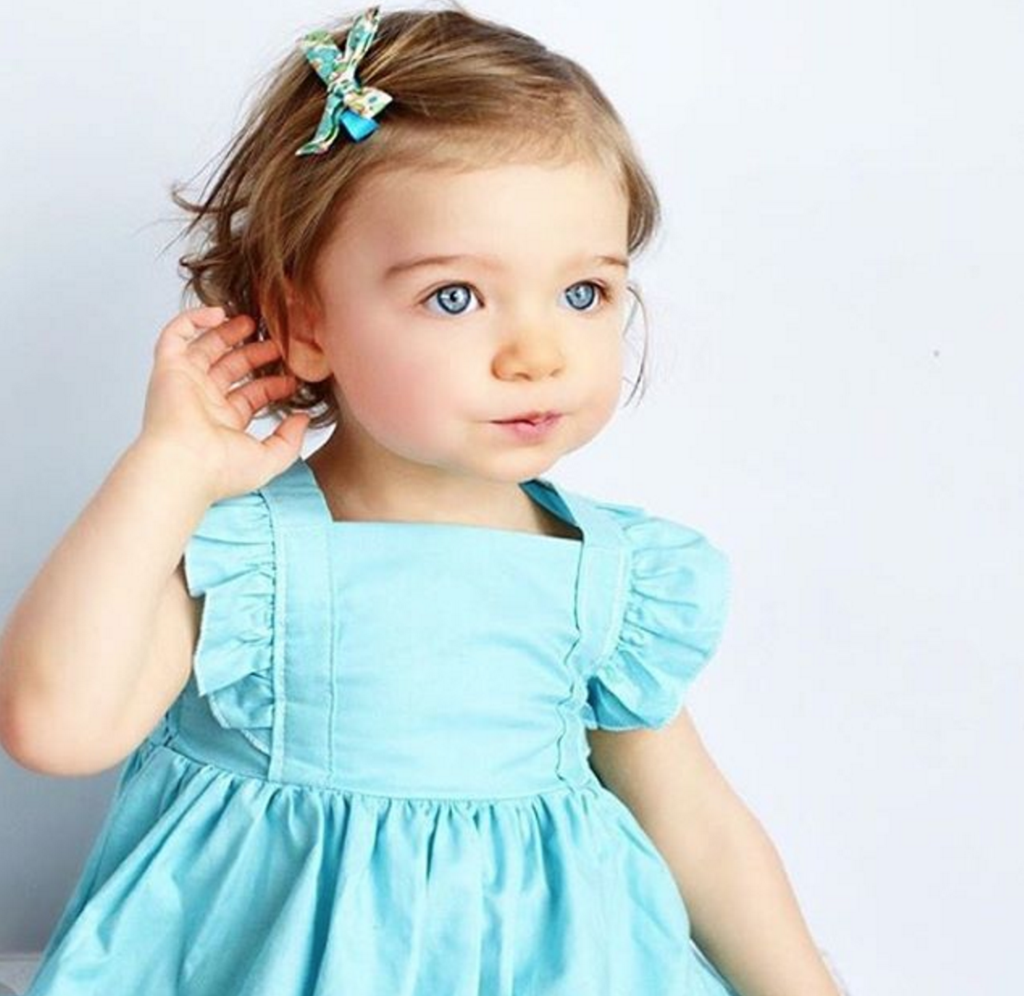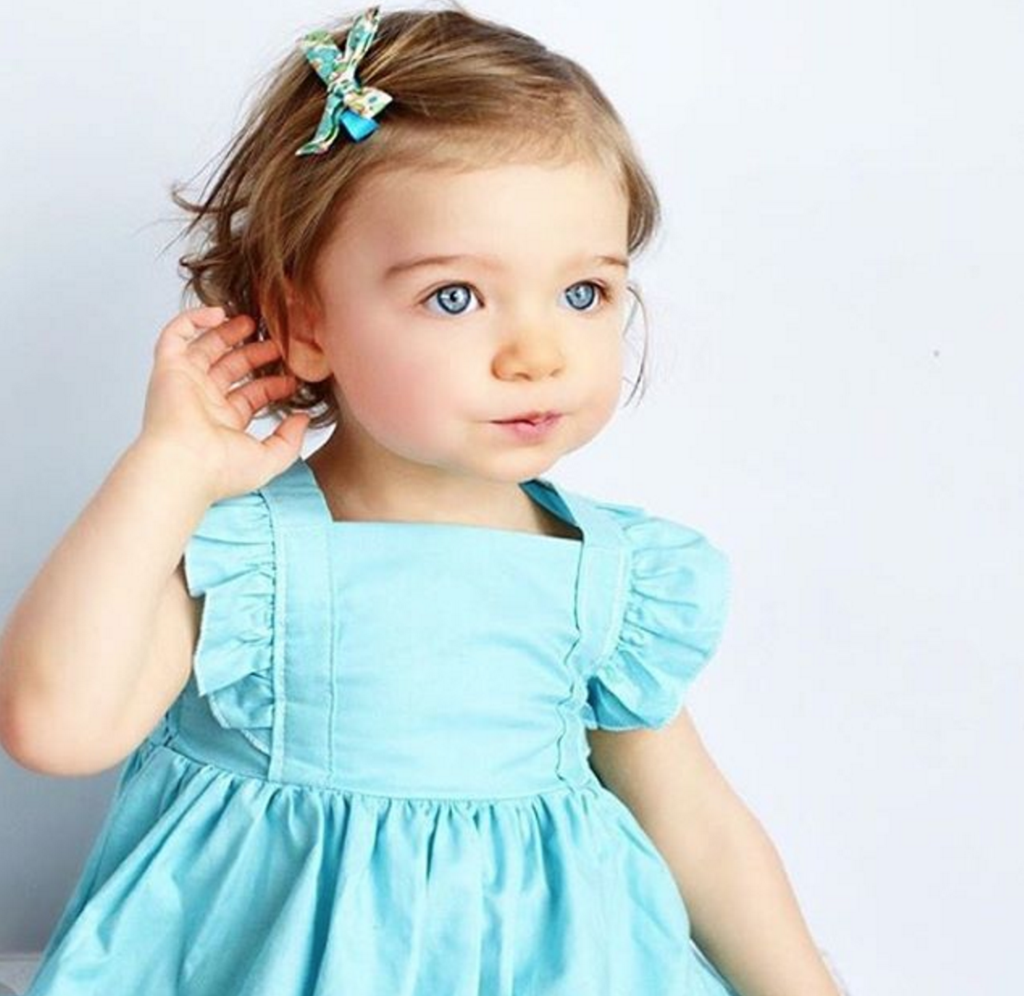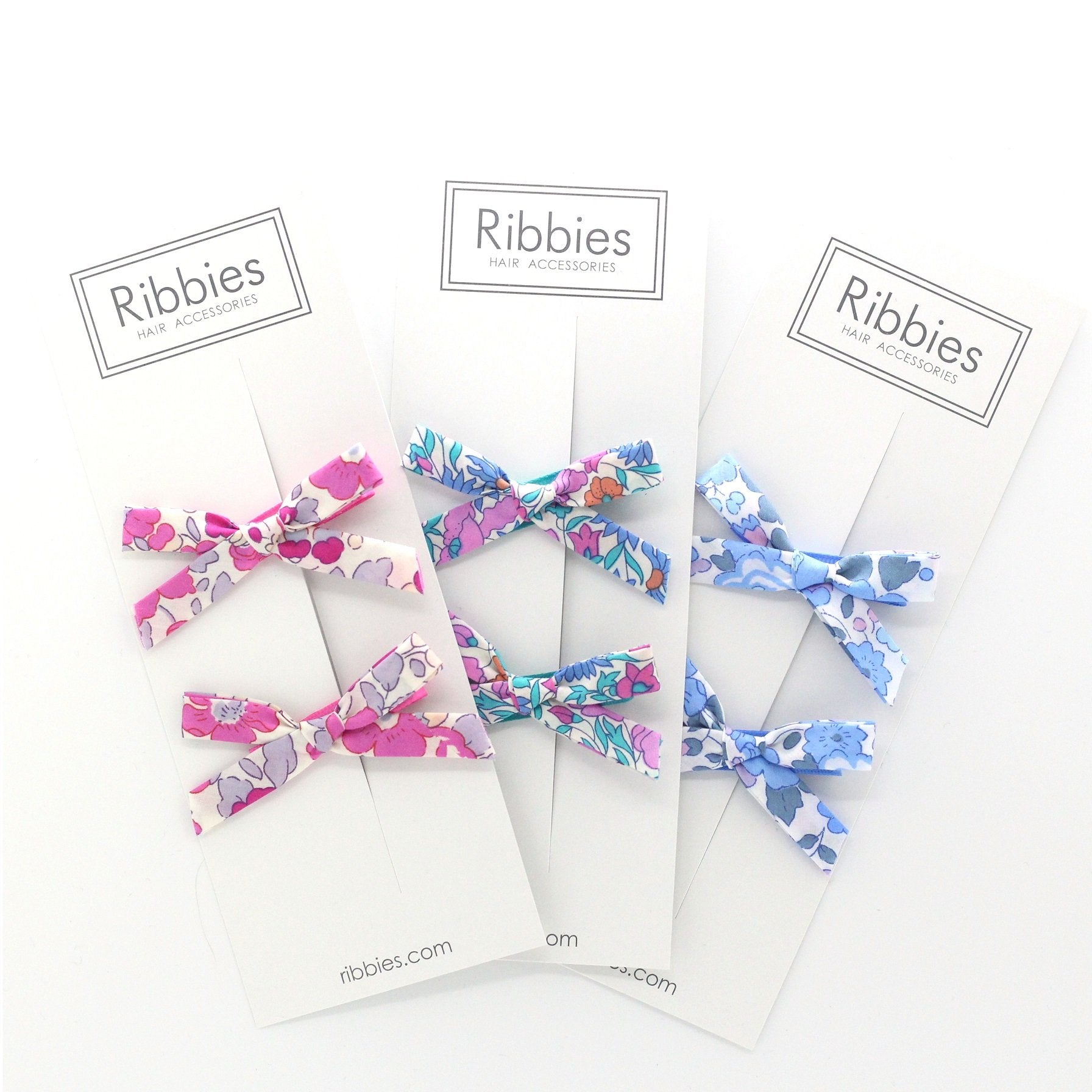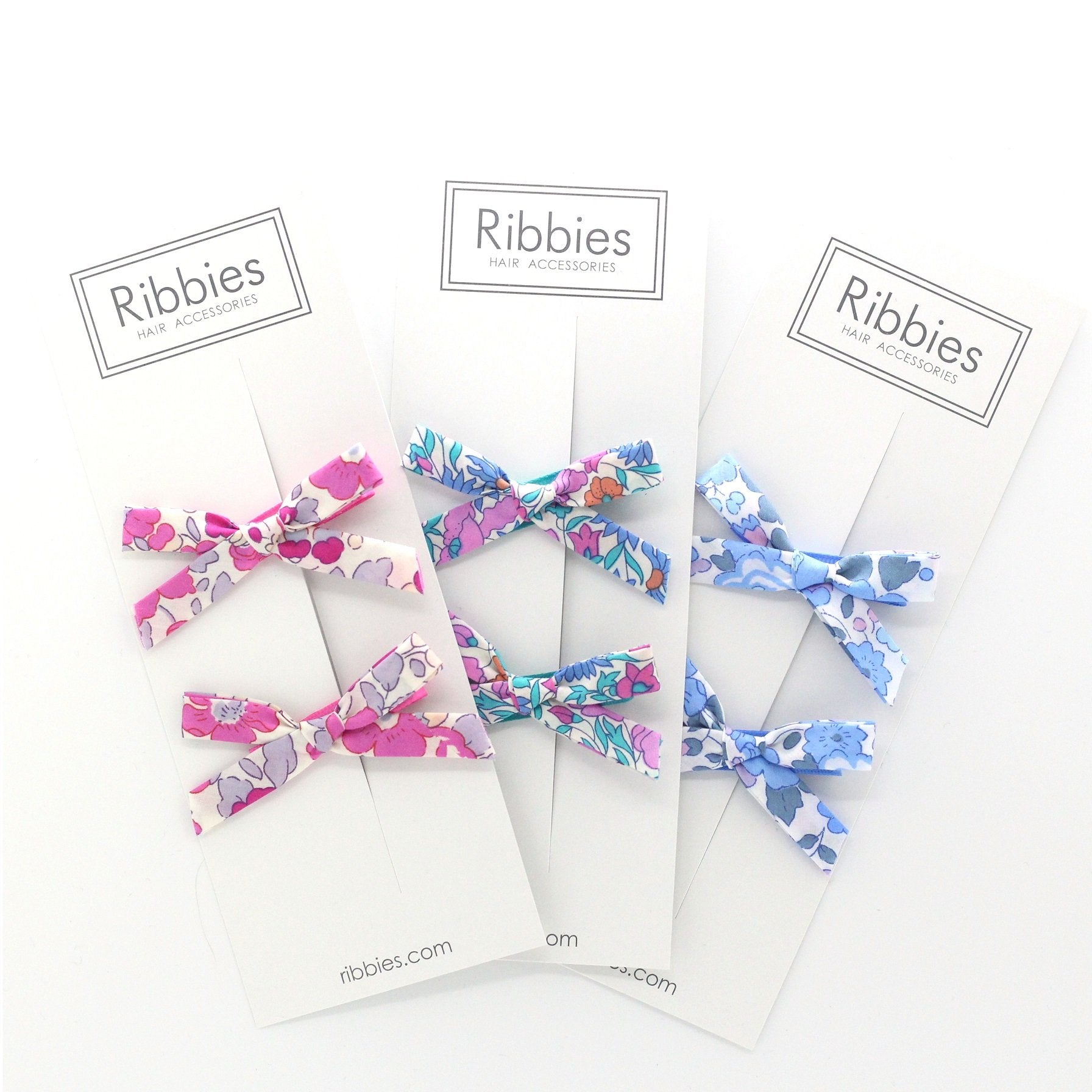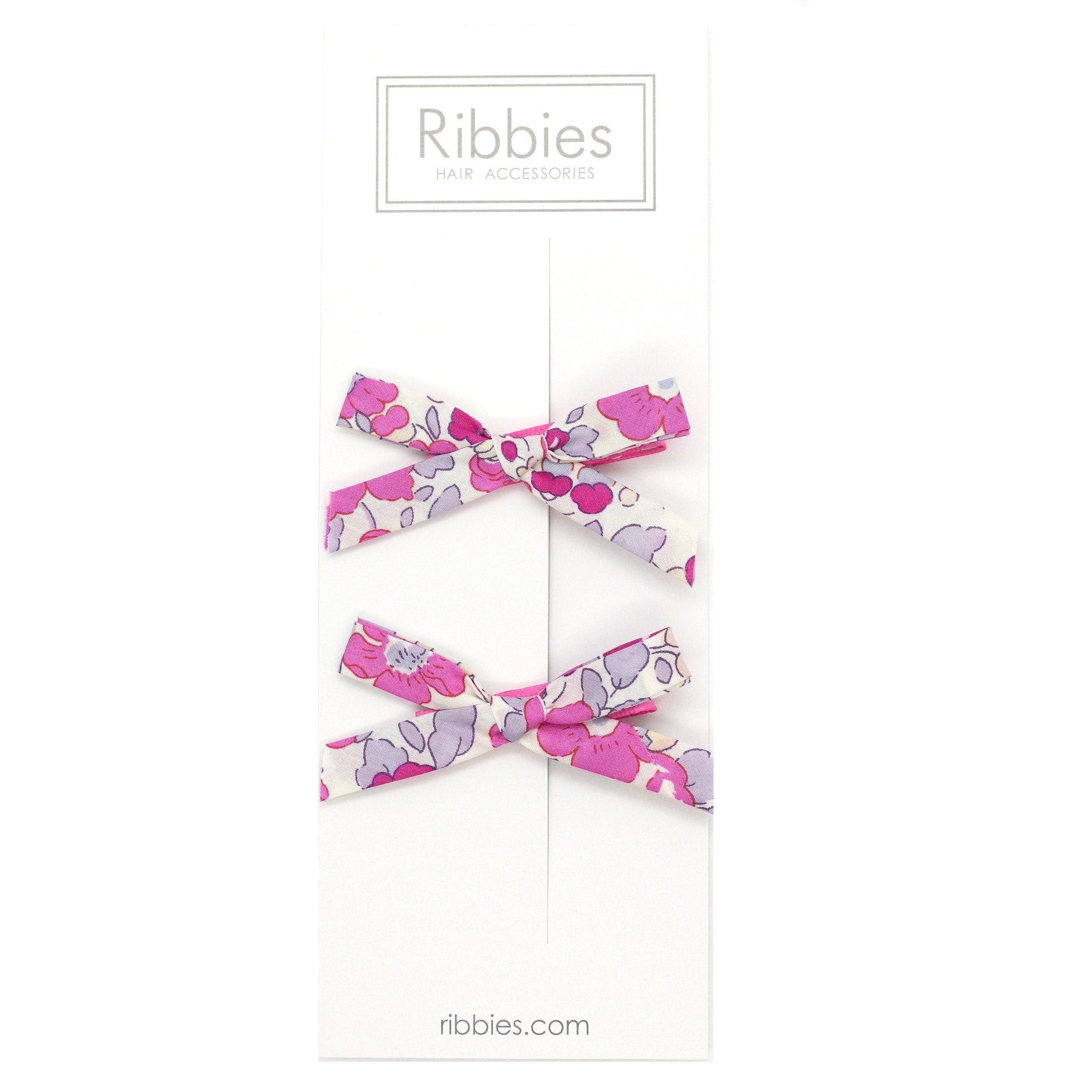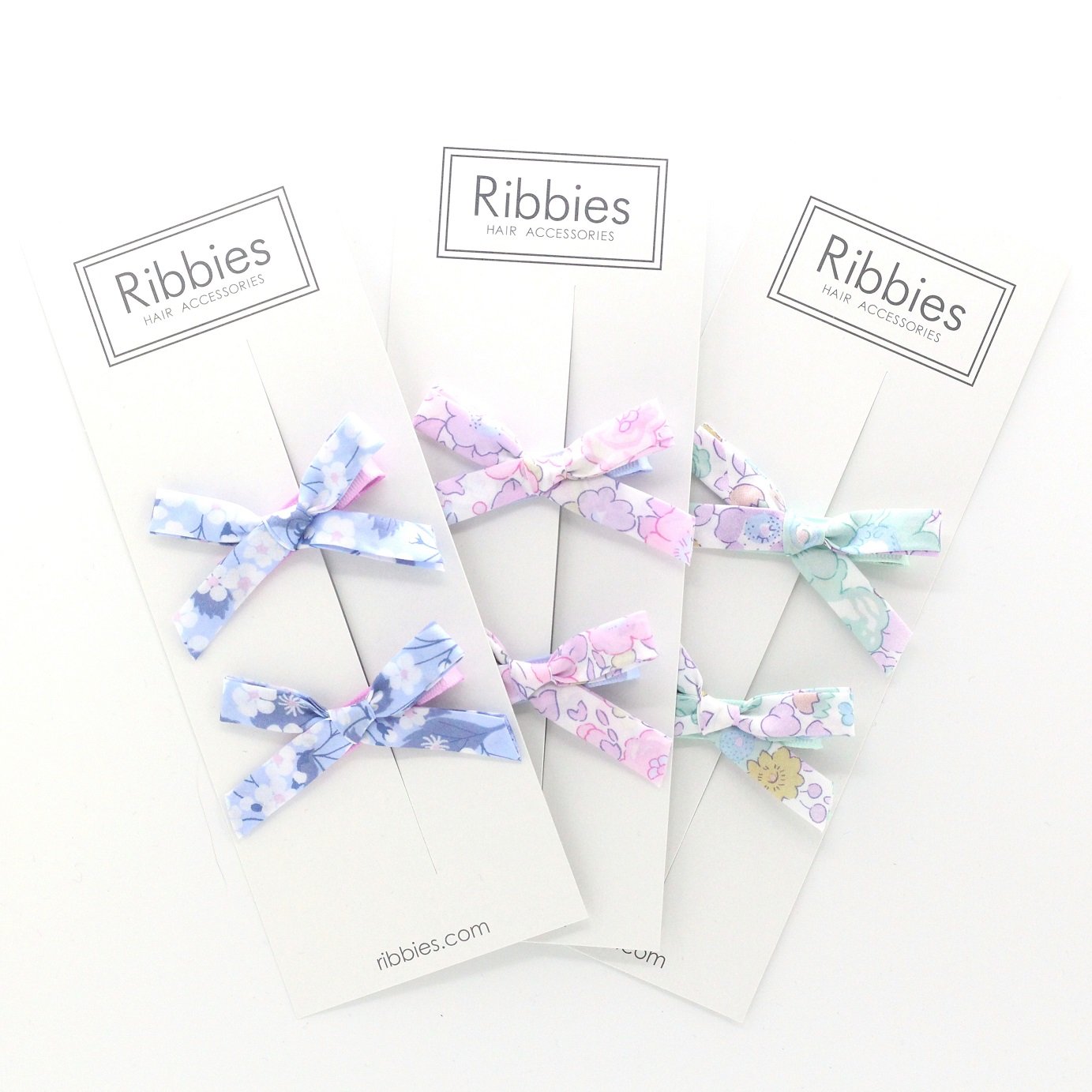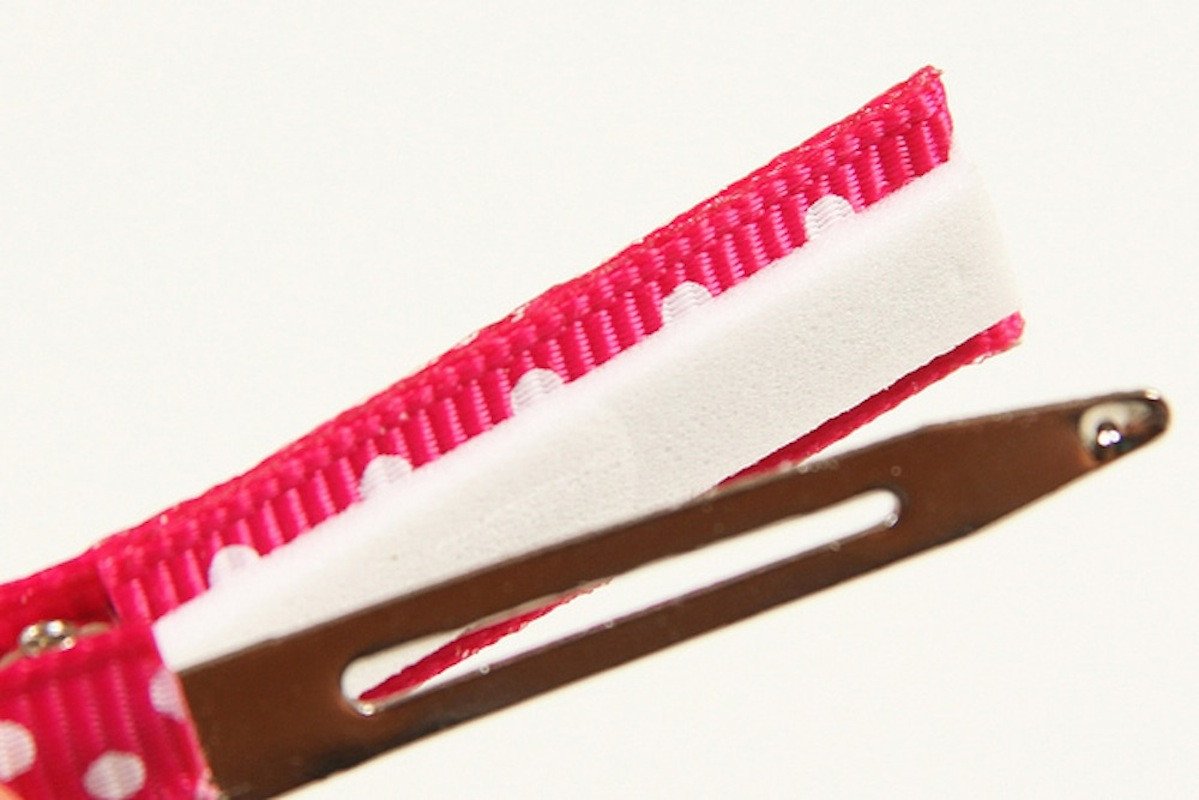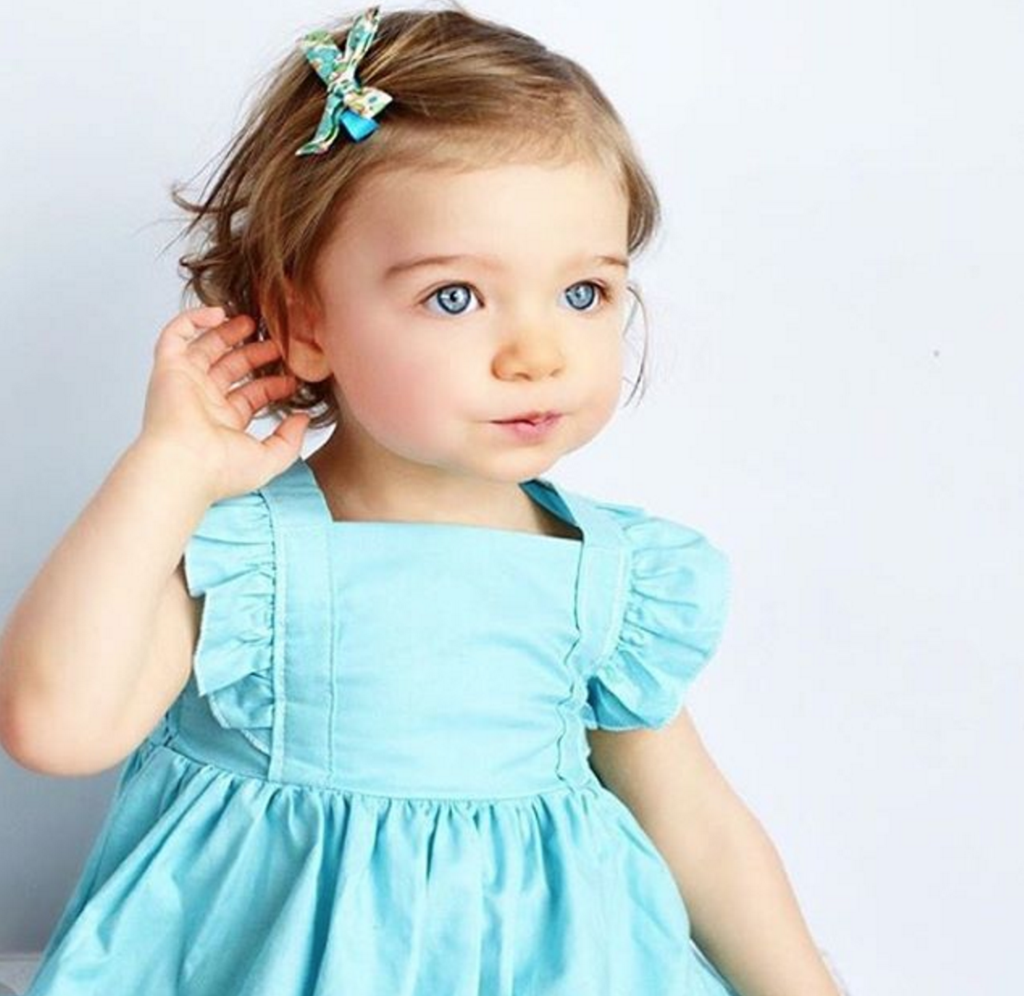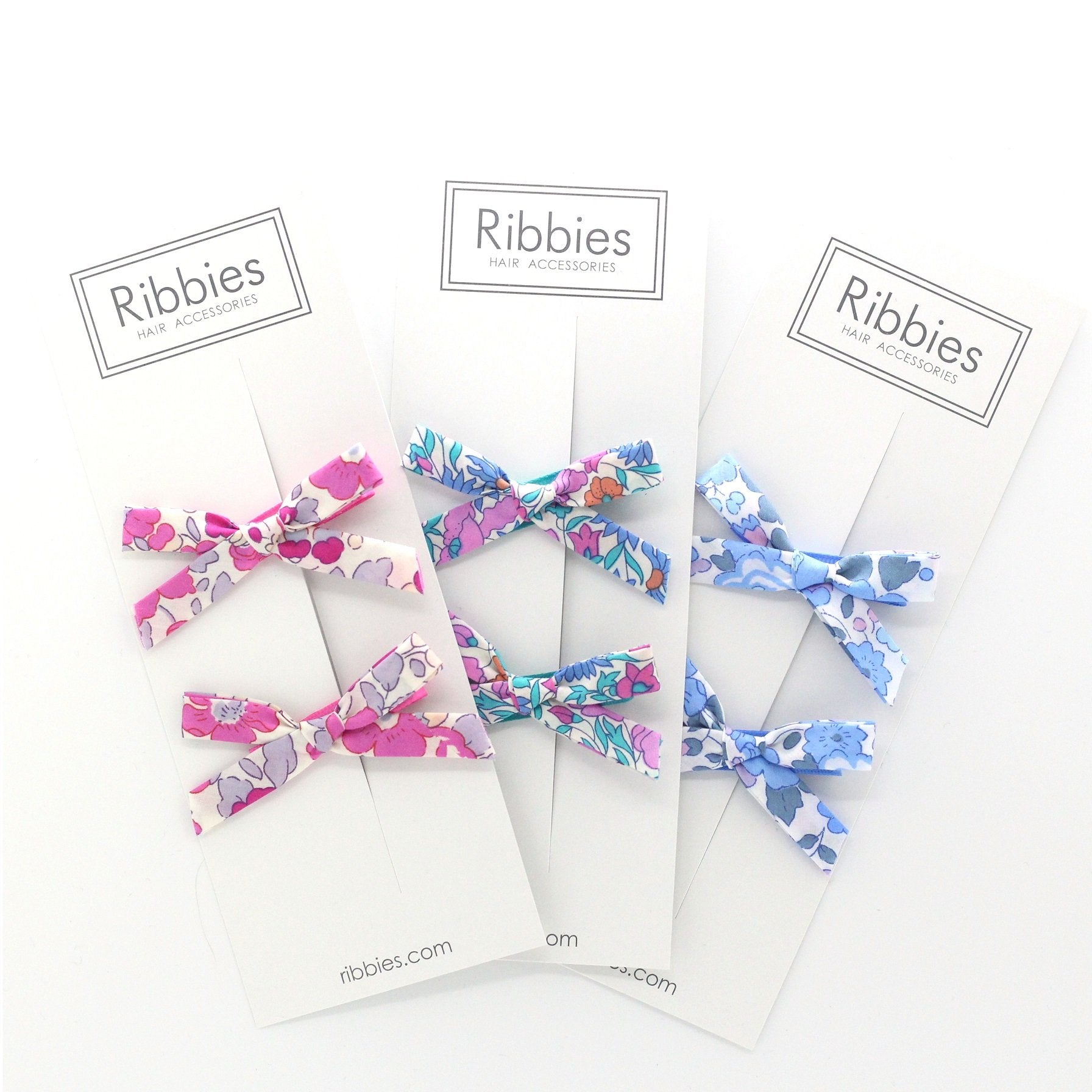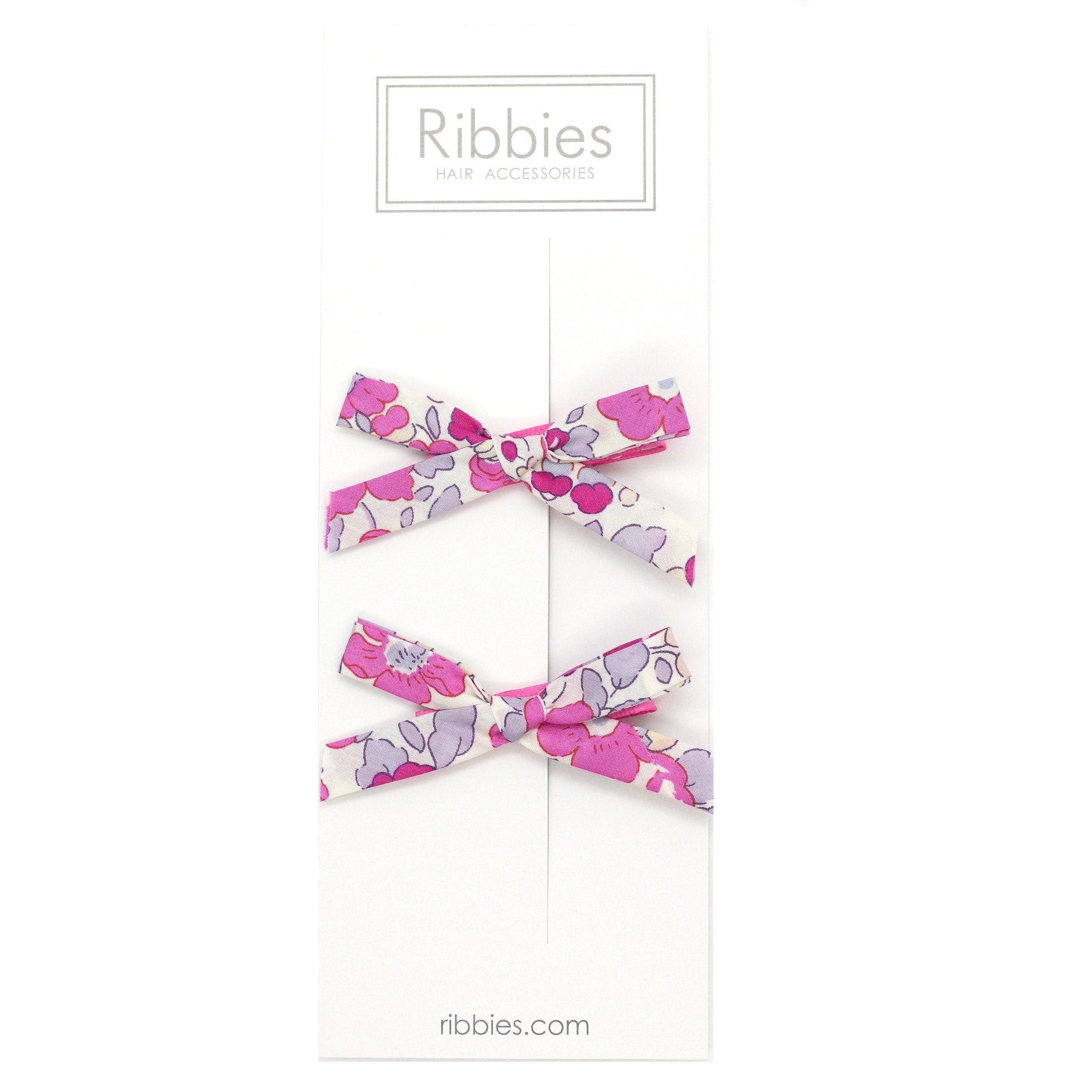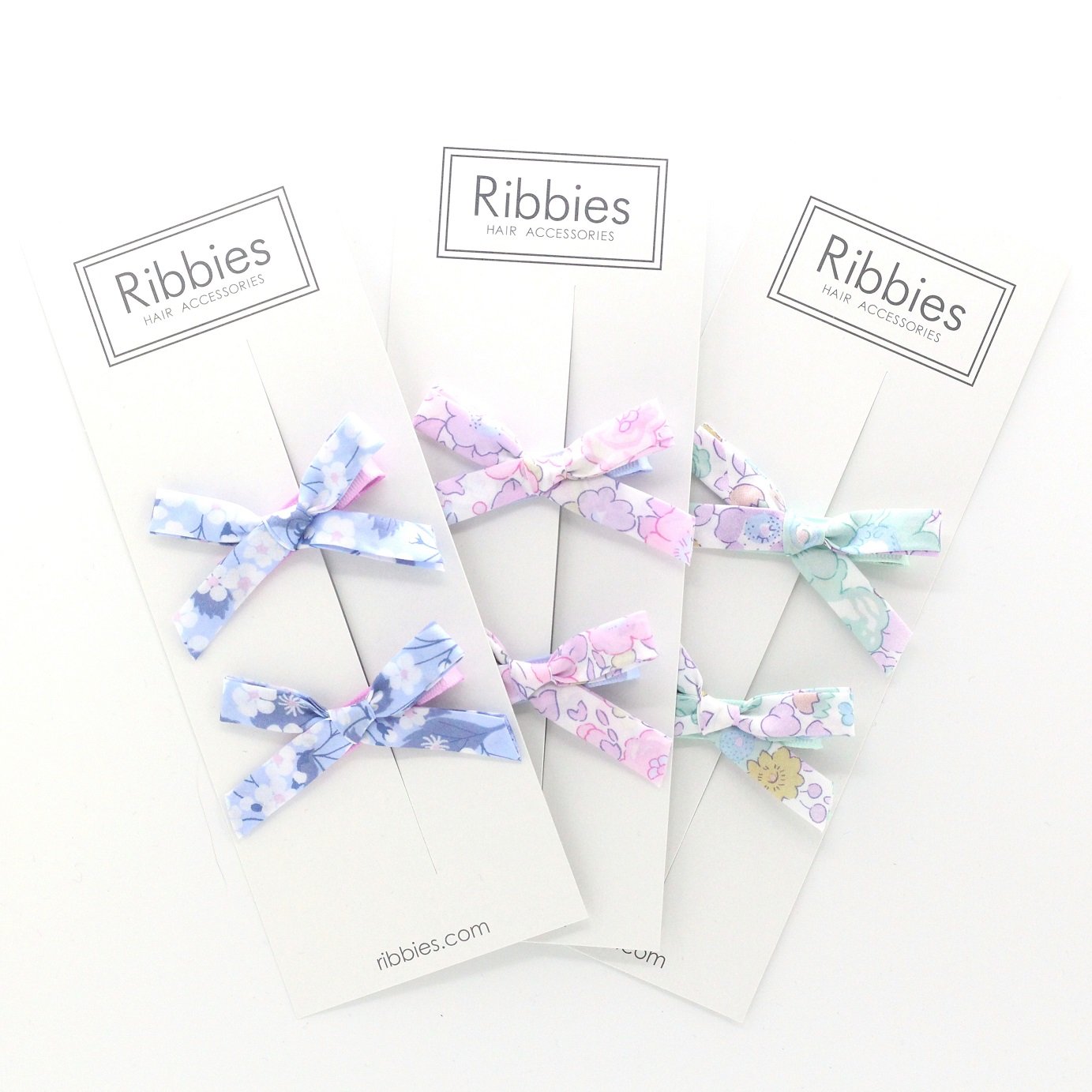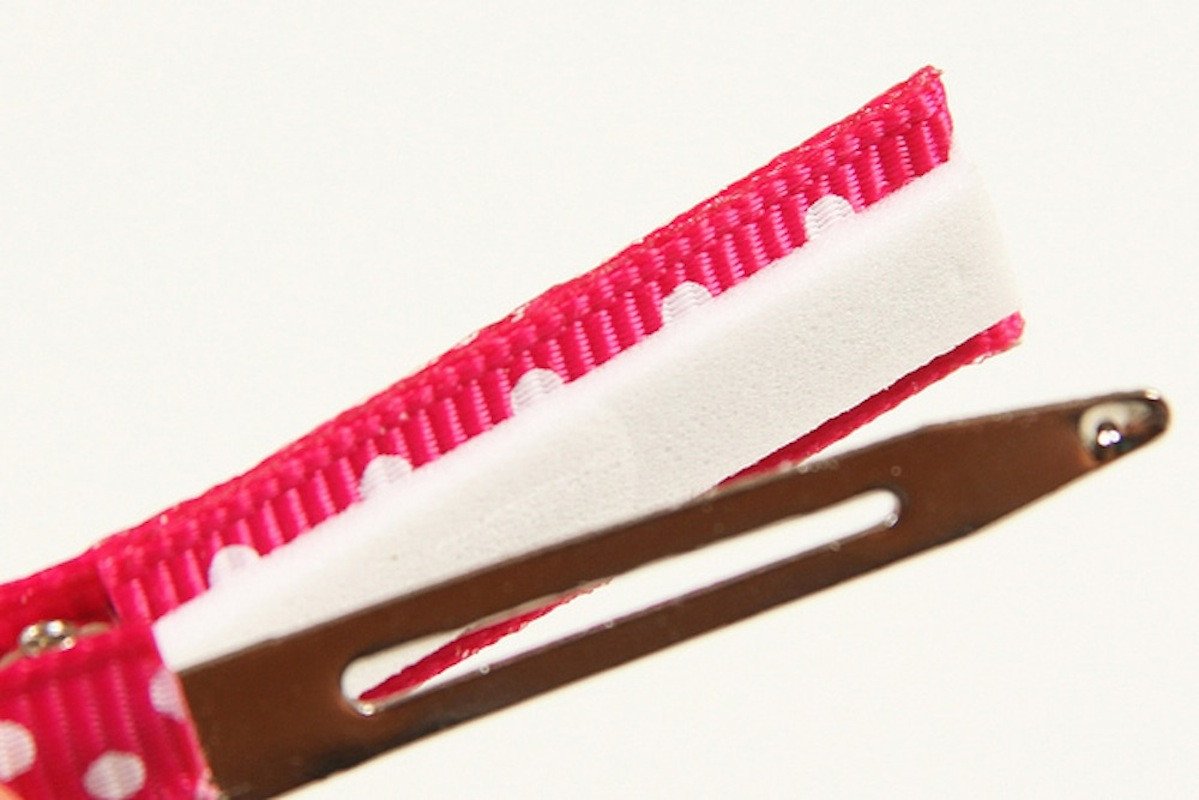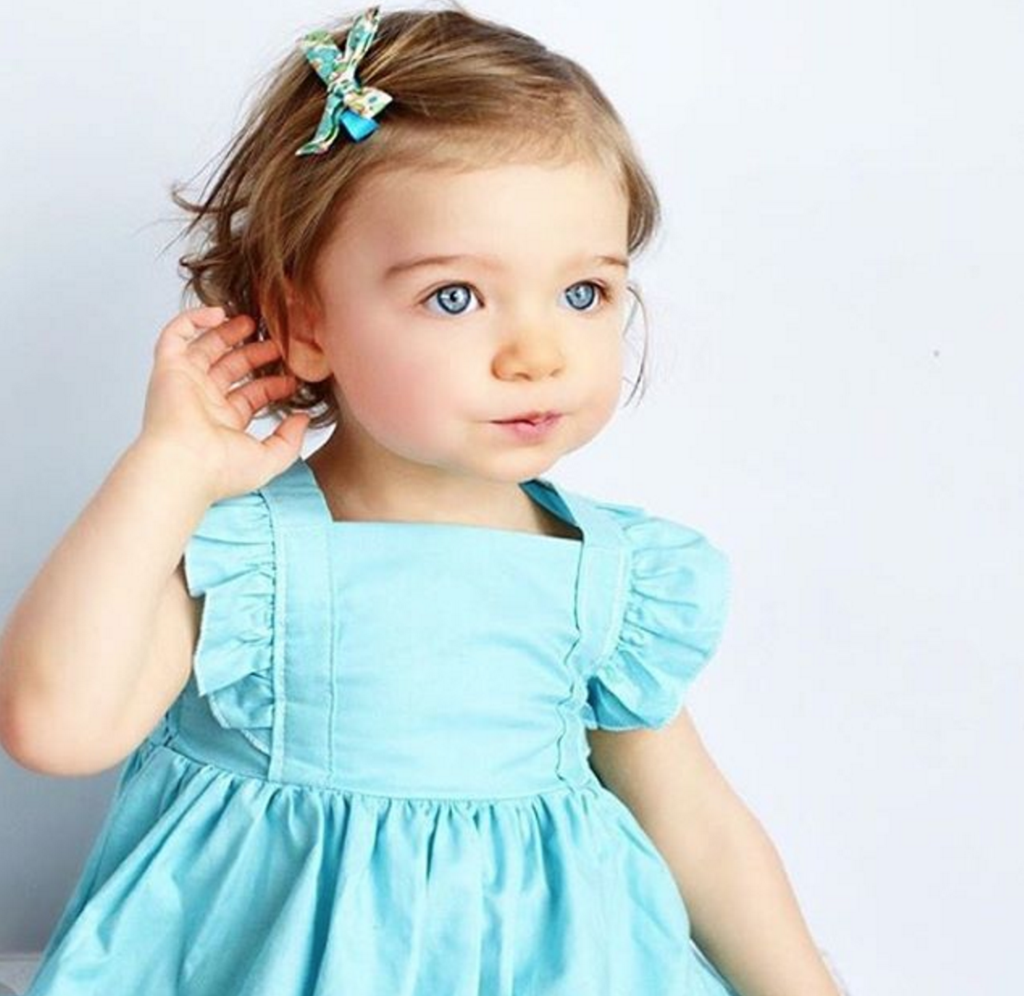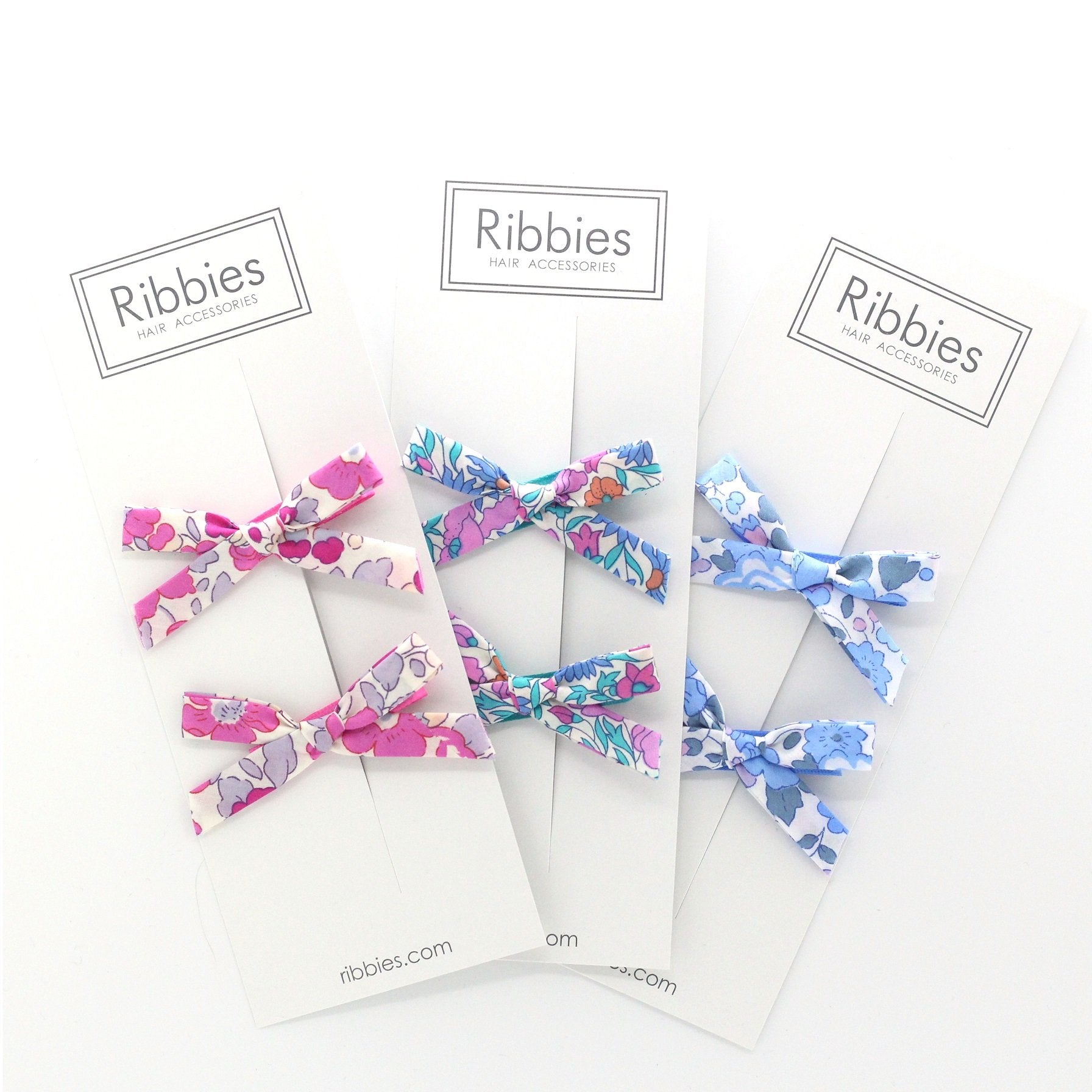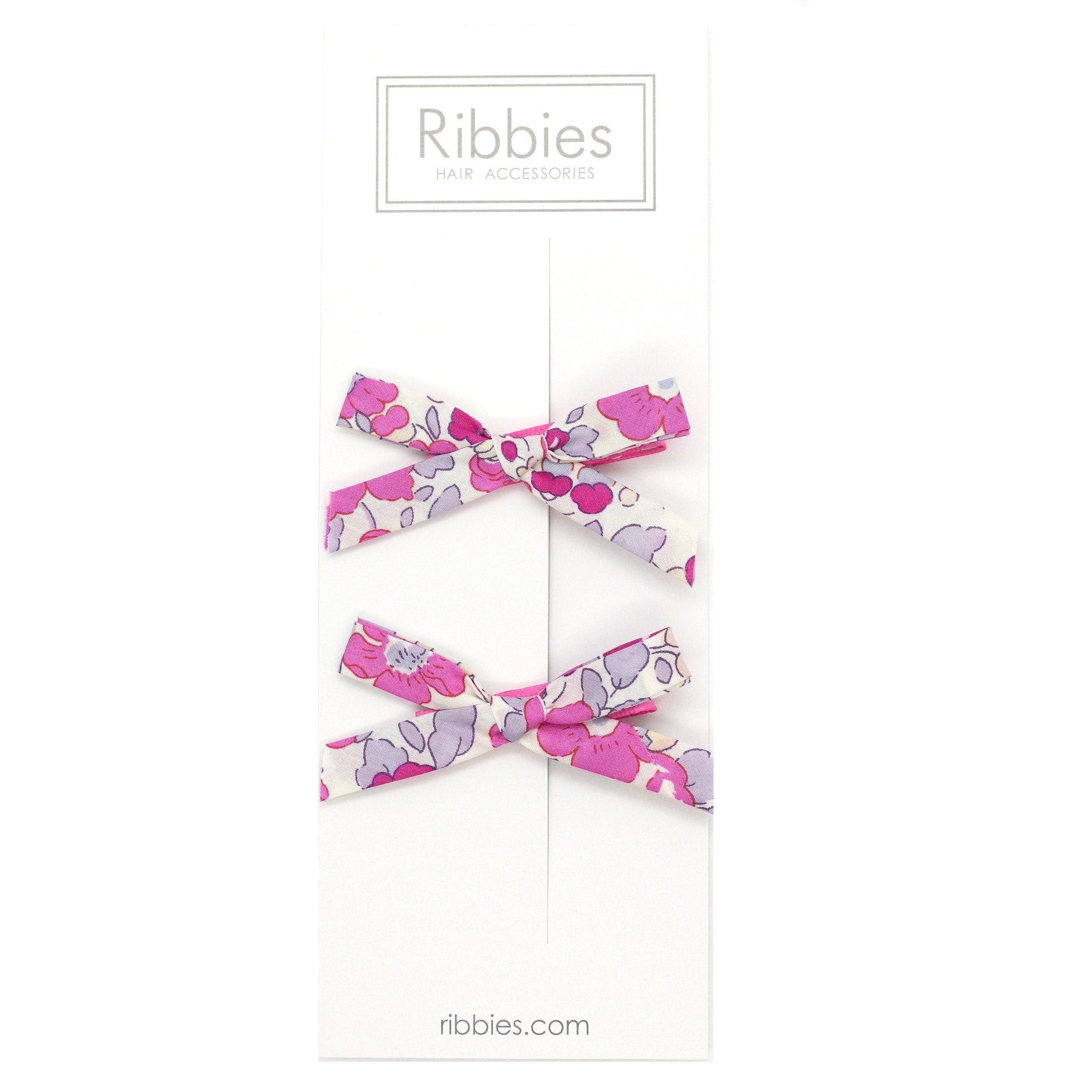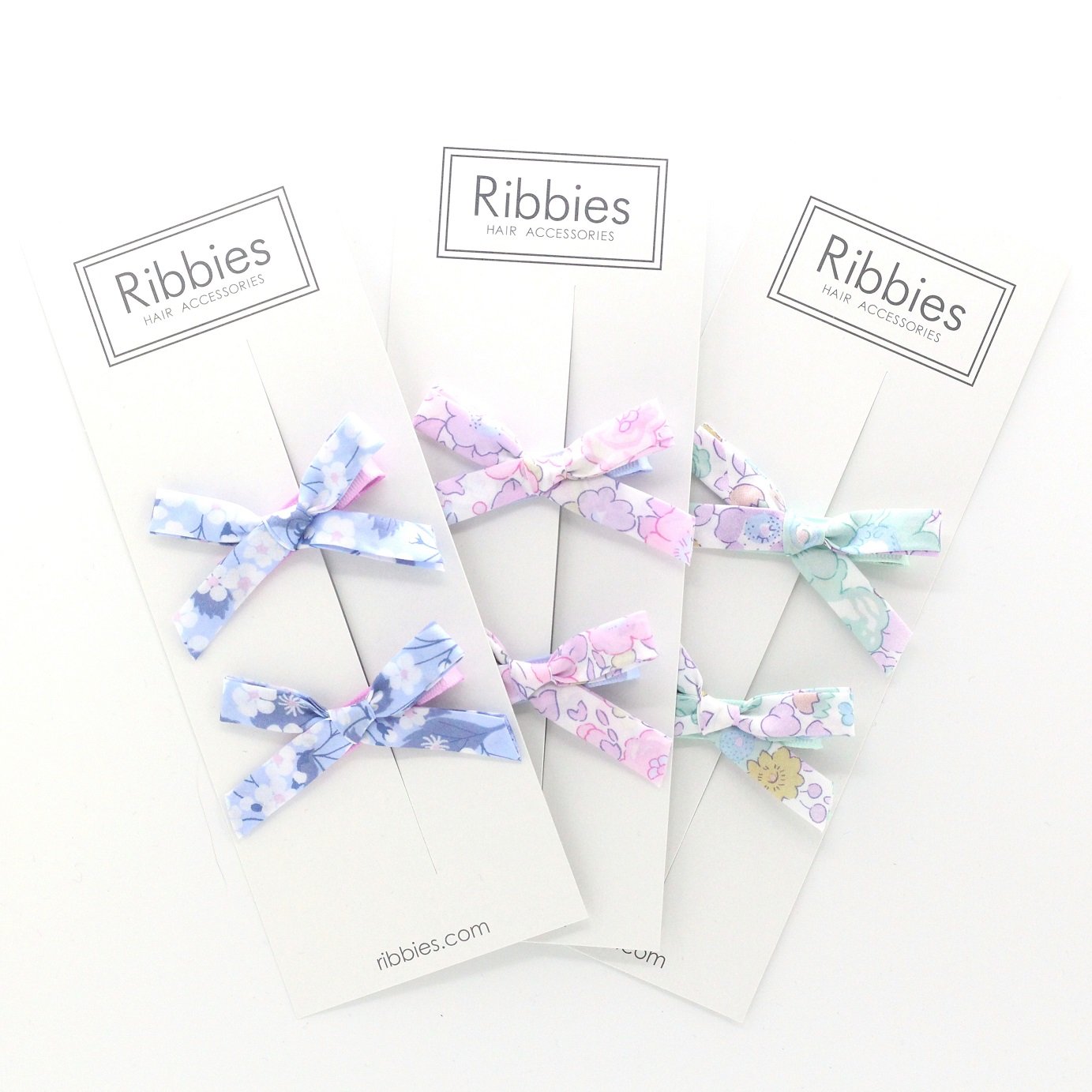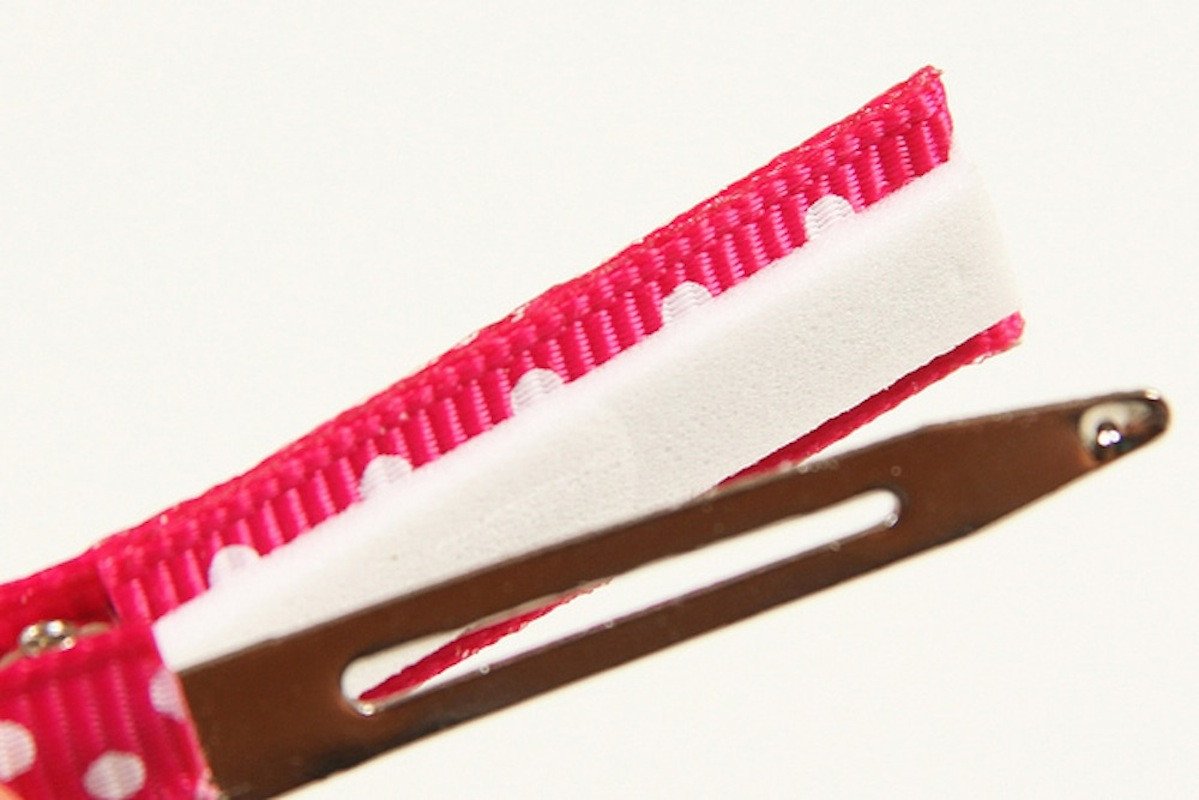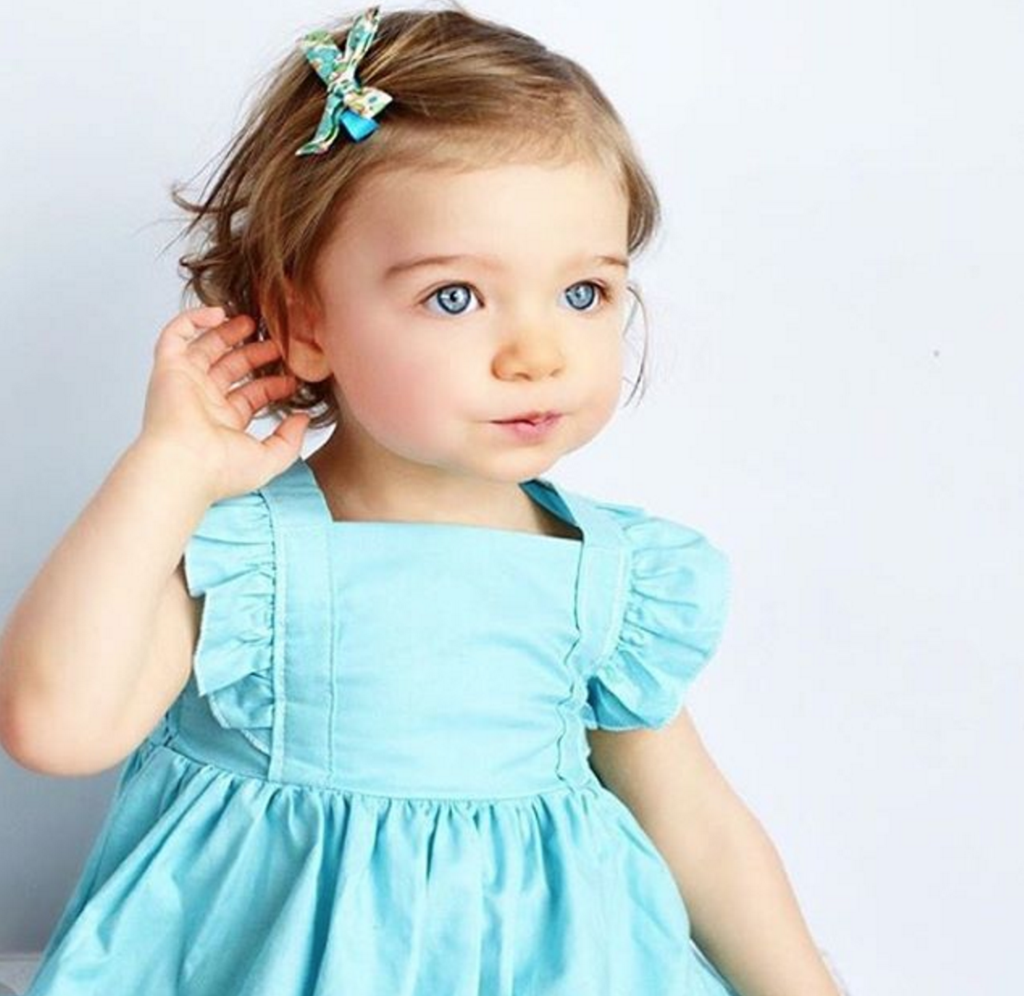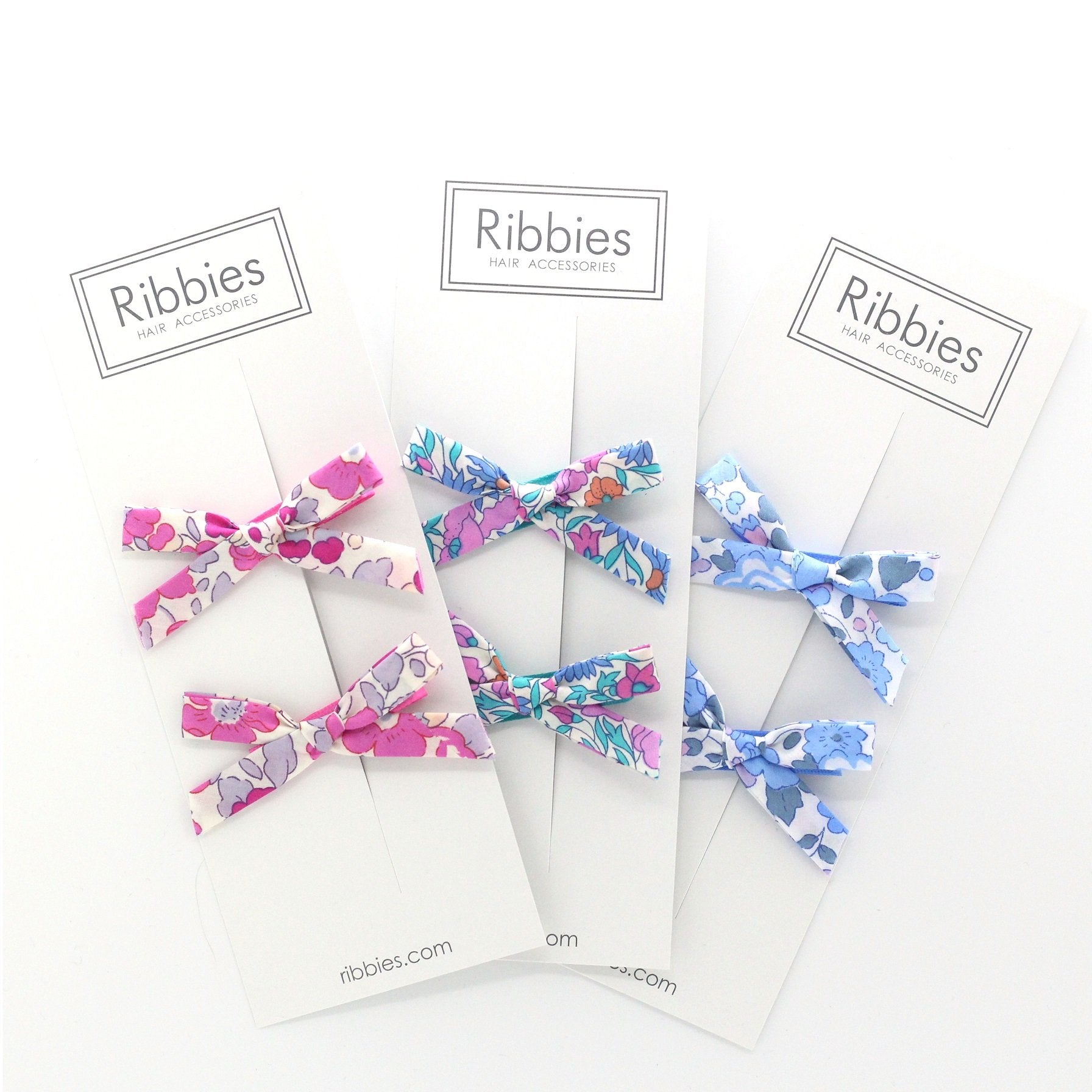 Liberty of London Schoolgirl Bows - Betsy Hot Pink - CLEARANCE
Beautiful Liberty of London silk print bows.
Colorful prints that add high end style to any outfit. Sold with 2 right side bows on alligator clips with no slip grips.
Flowers pattern.
Sold in pair of 2 right side bows.