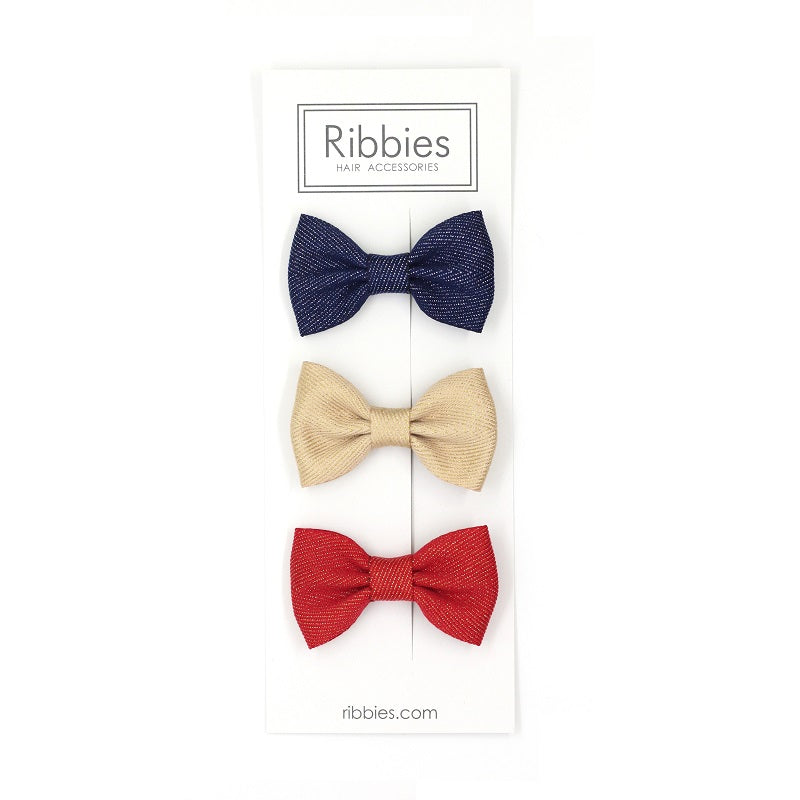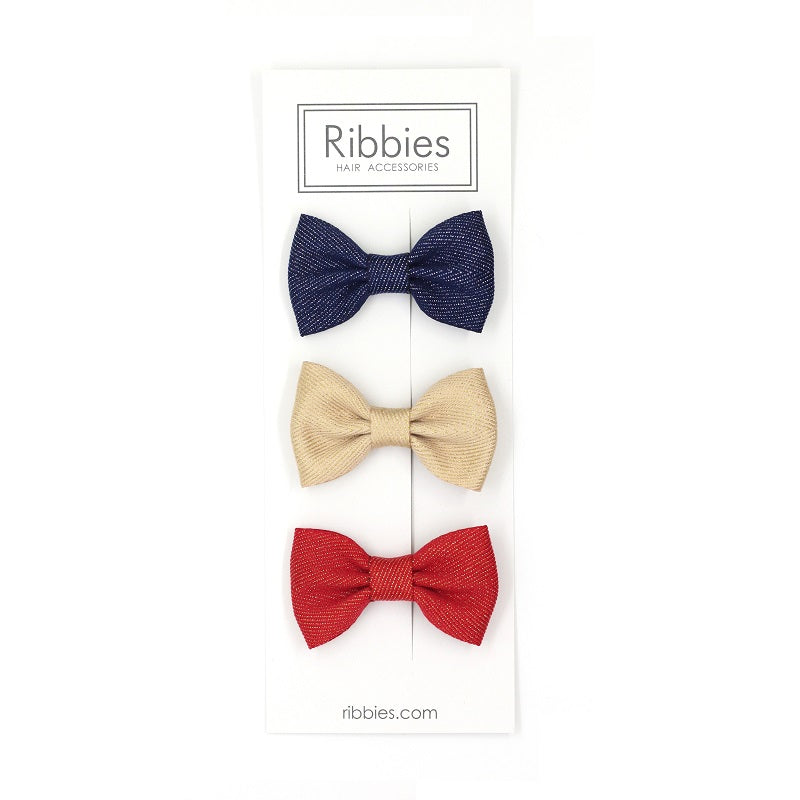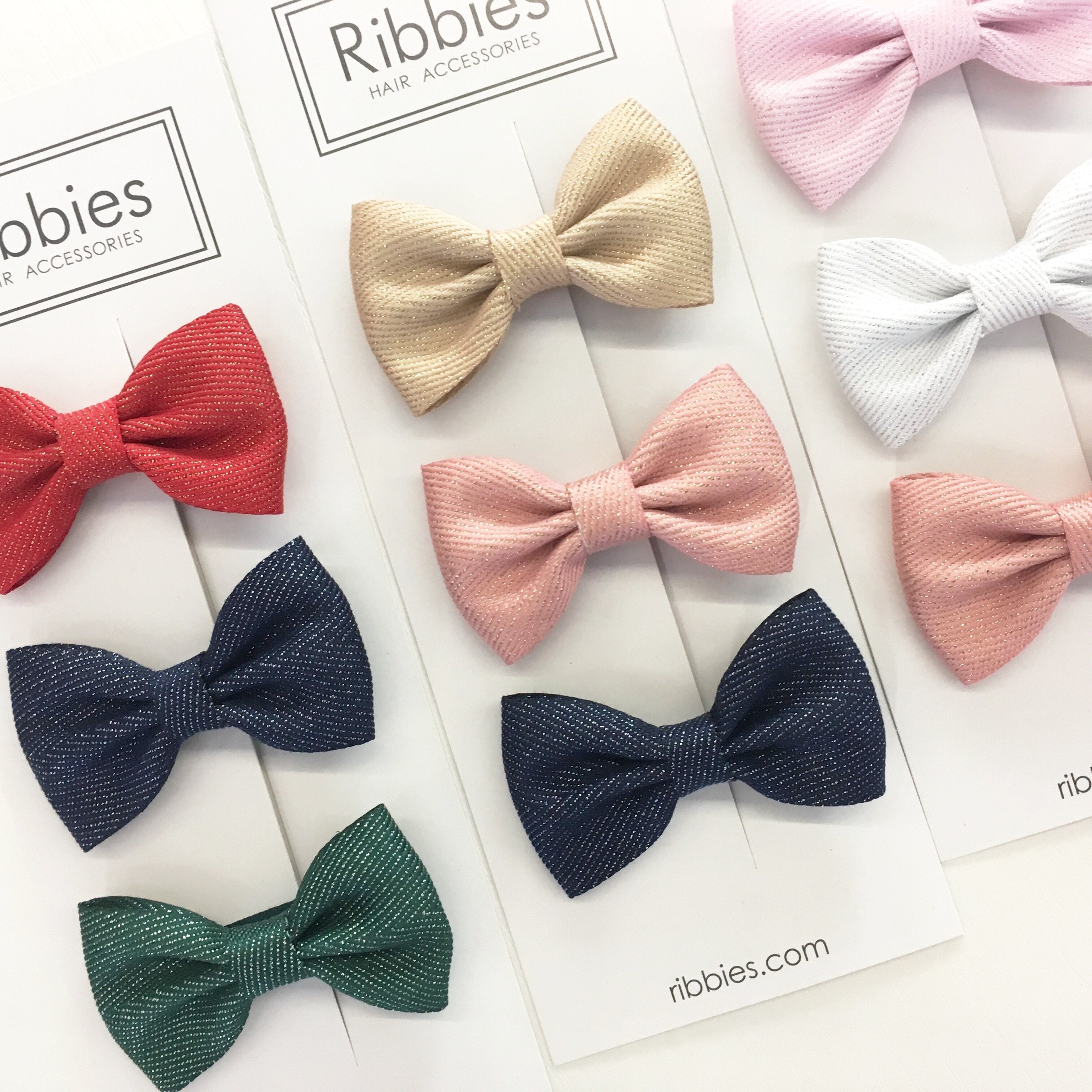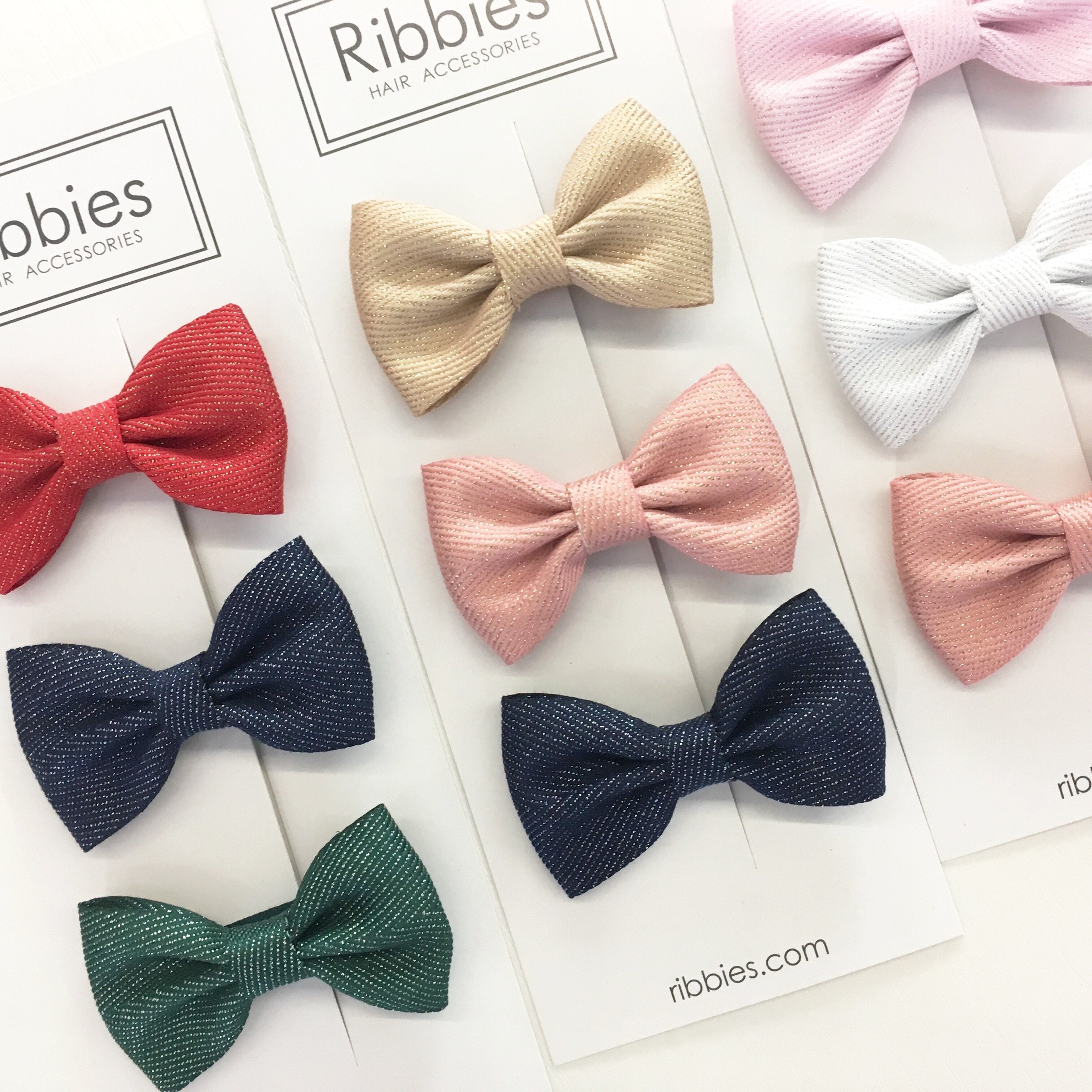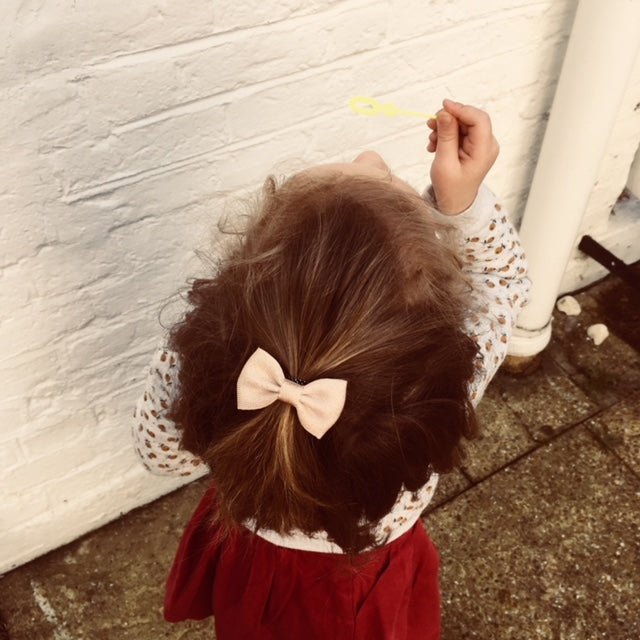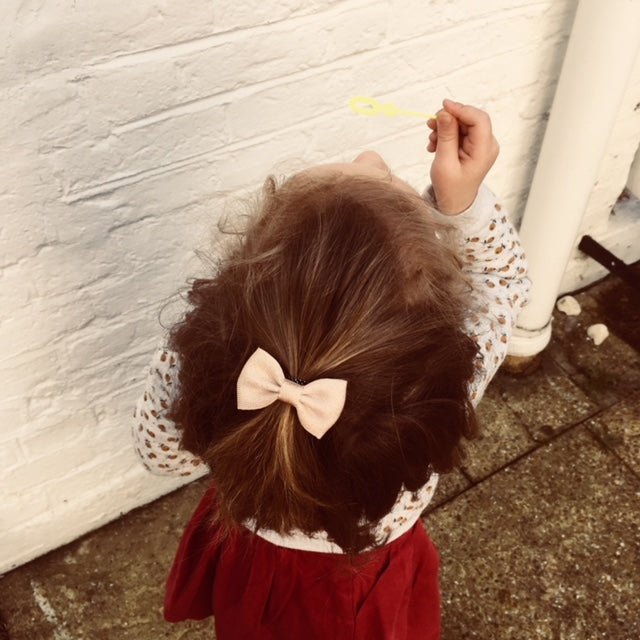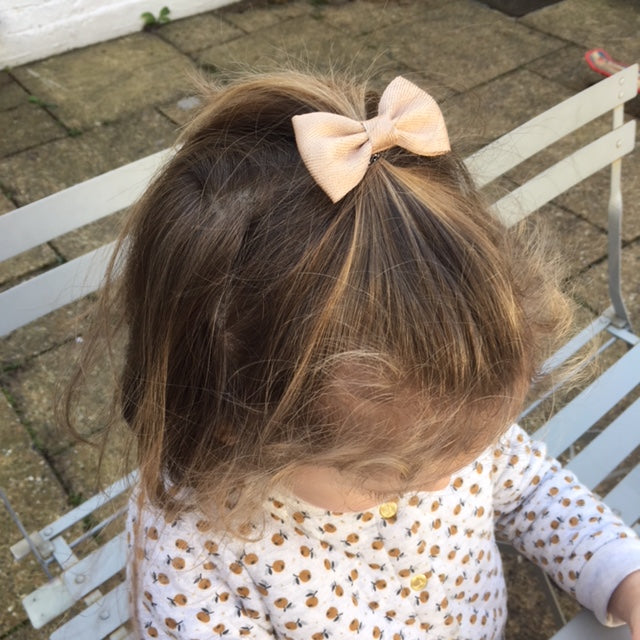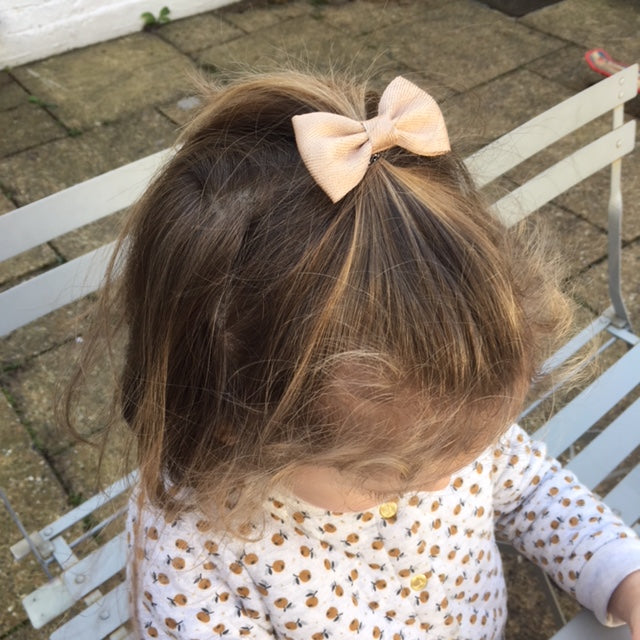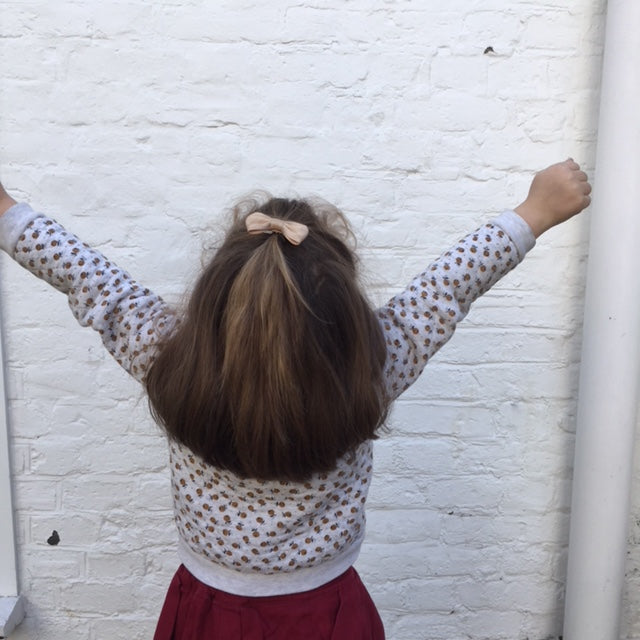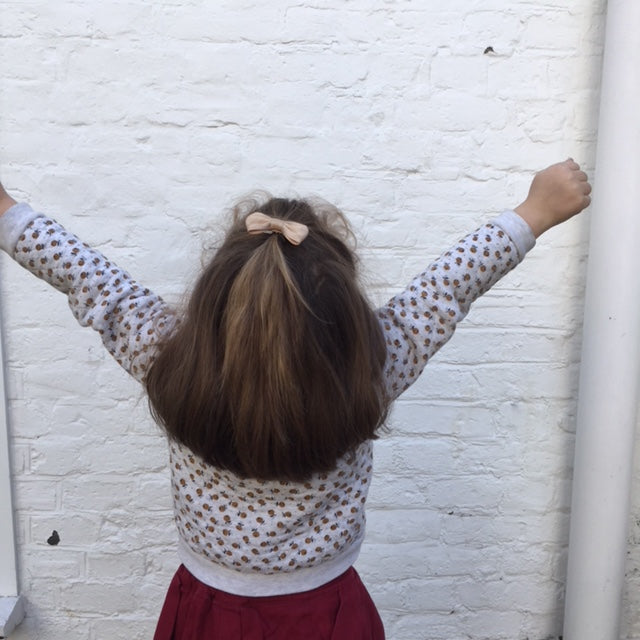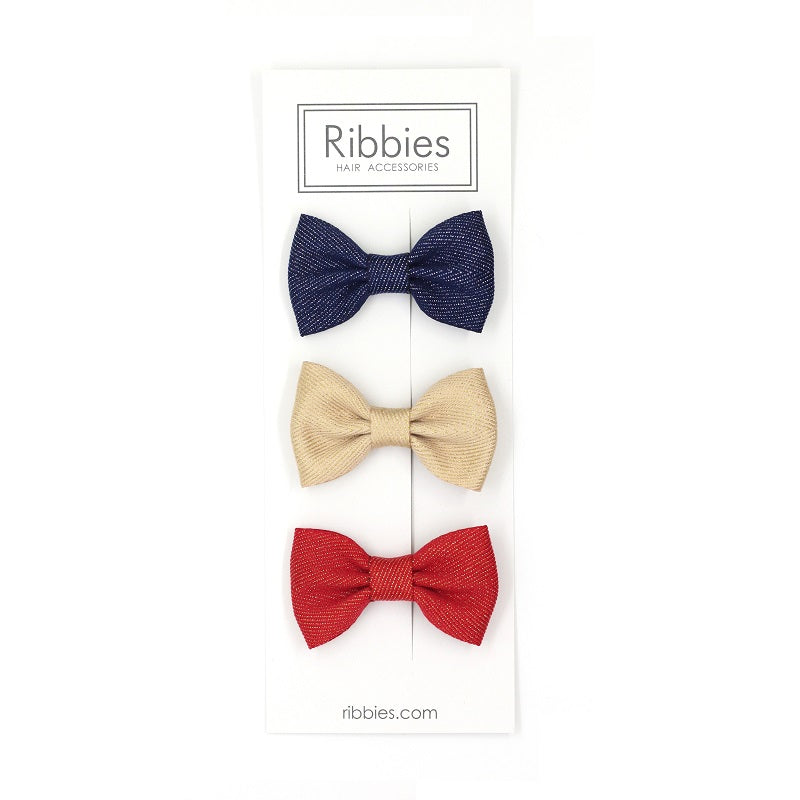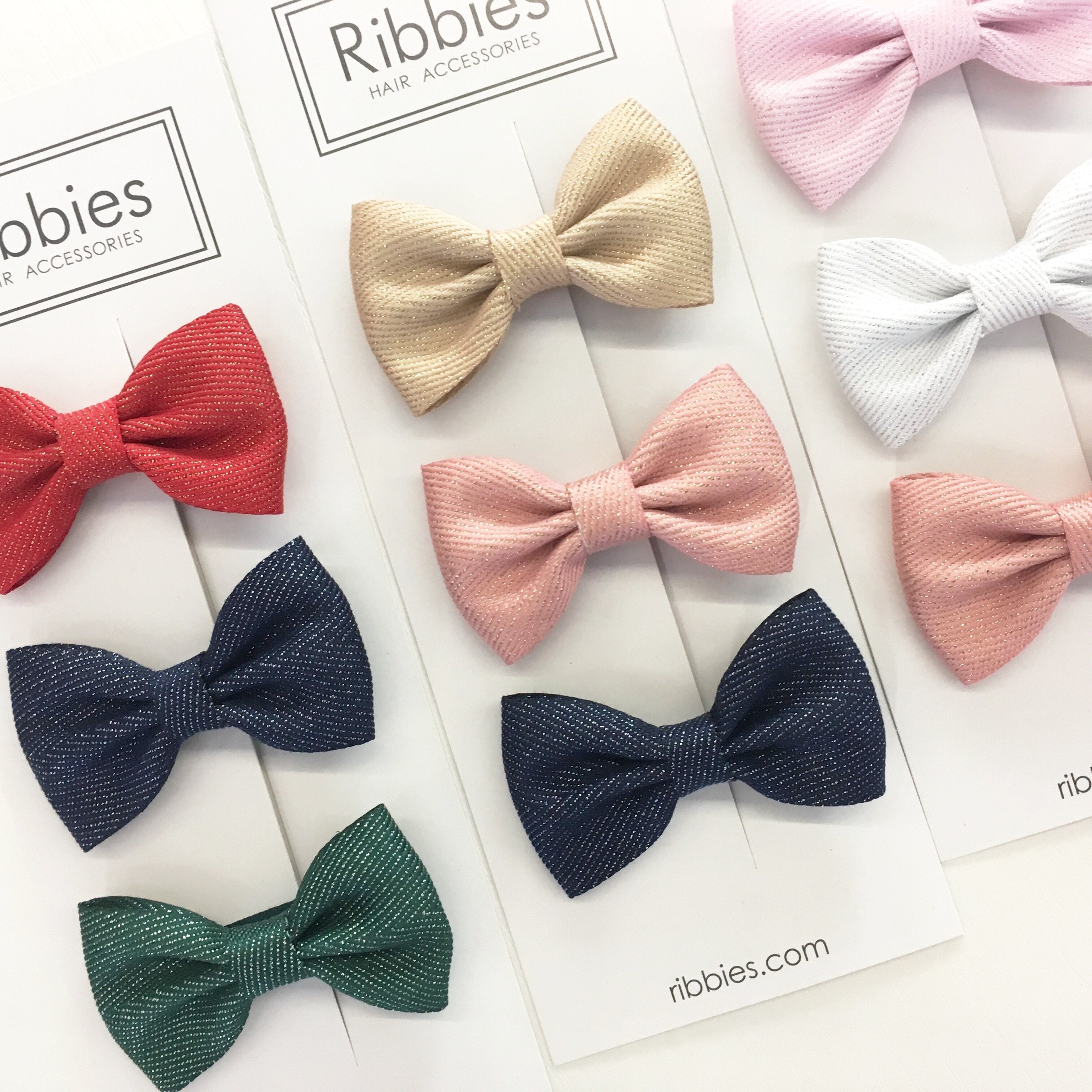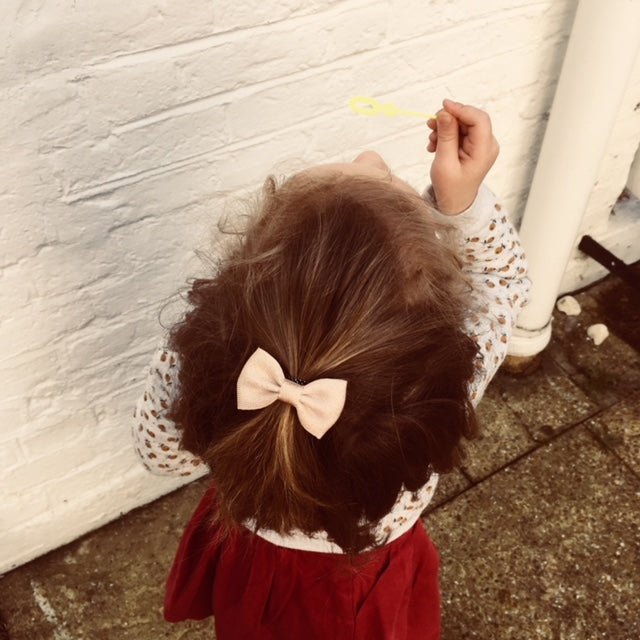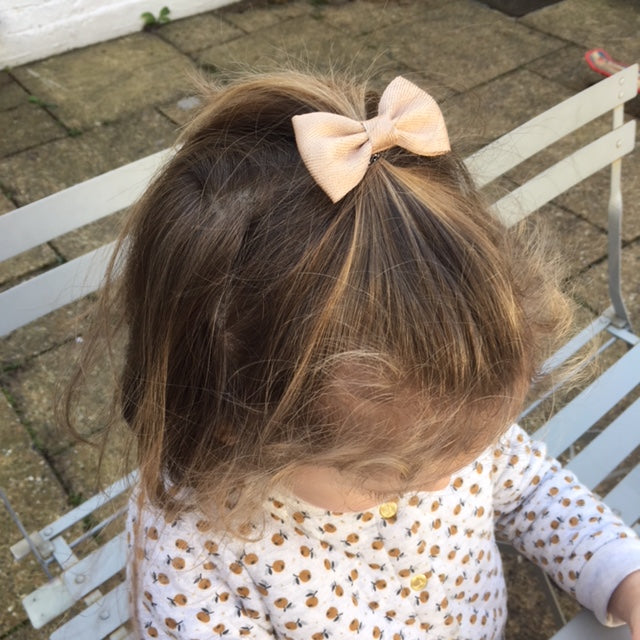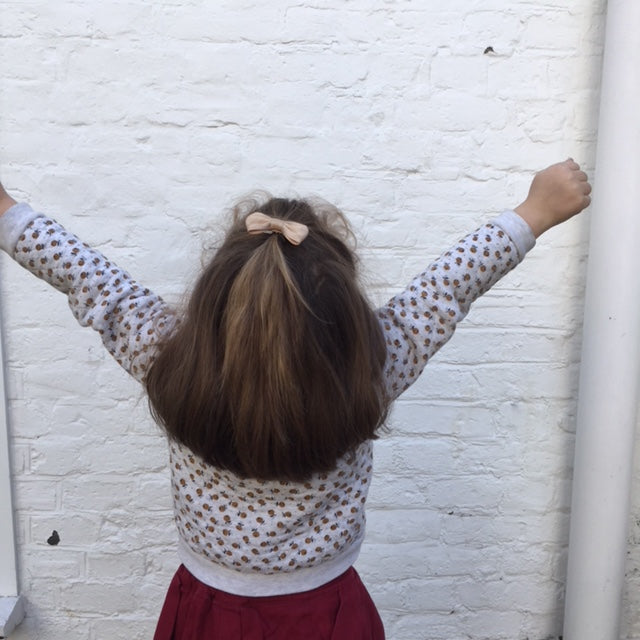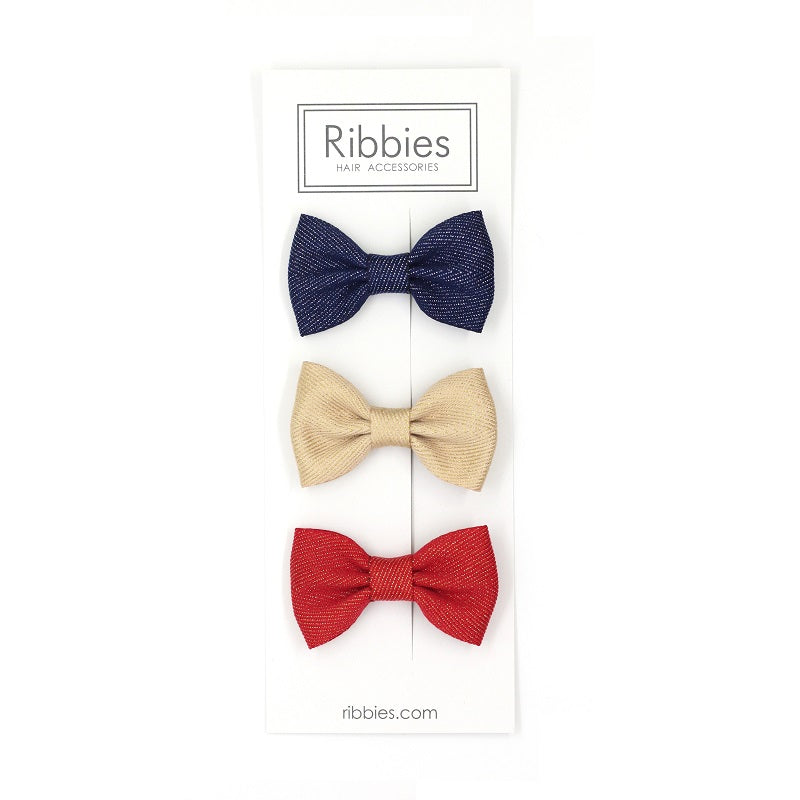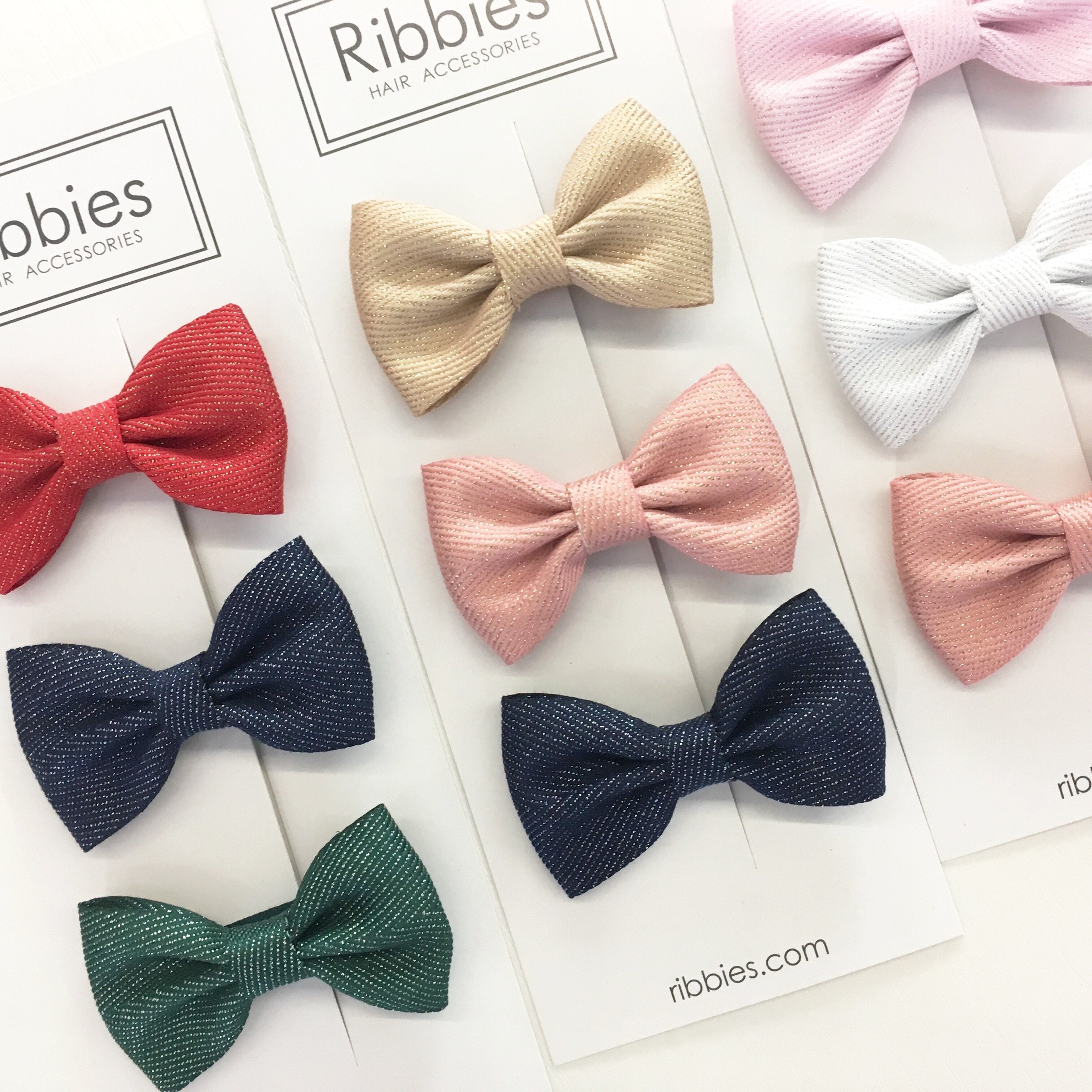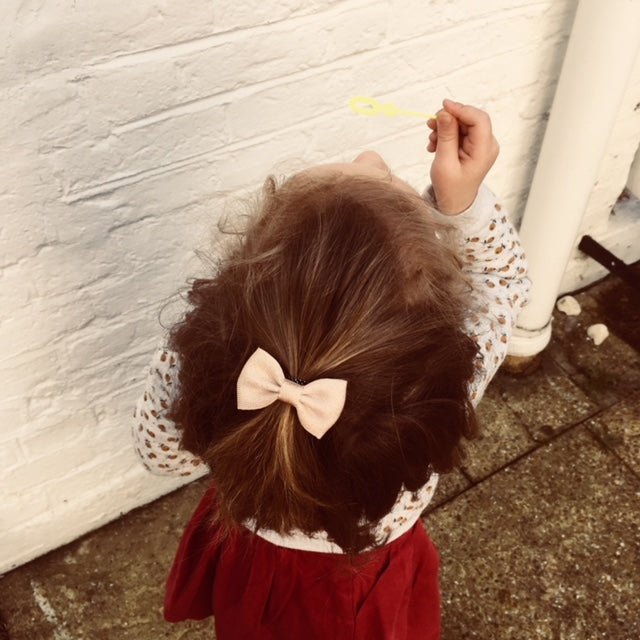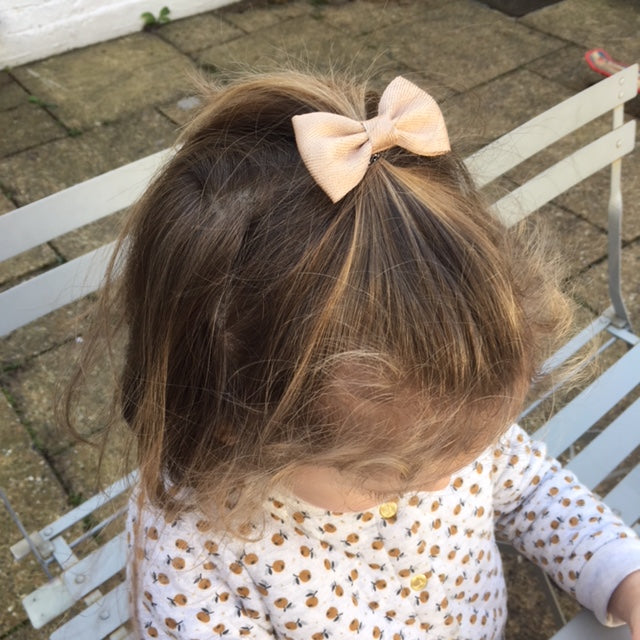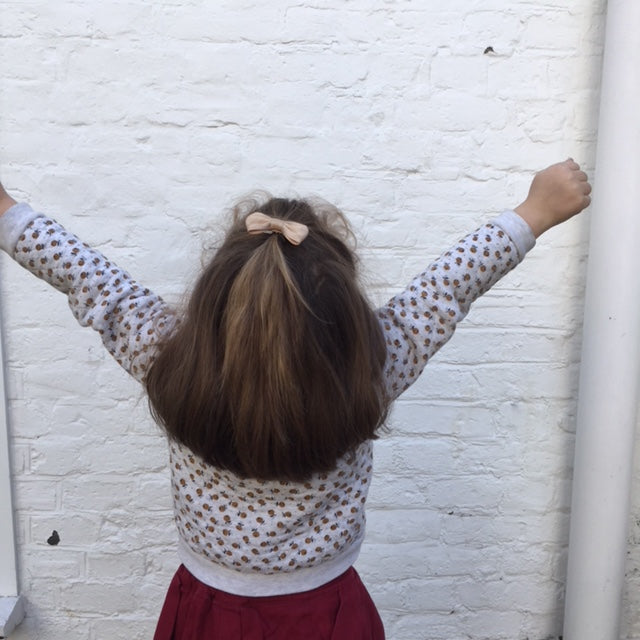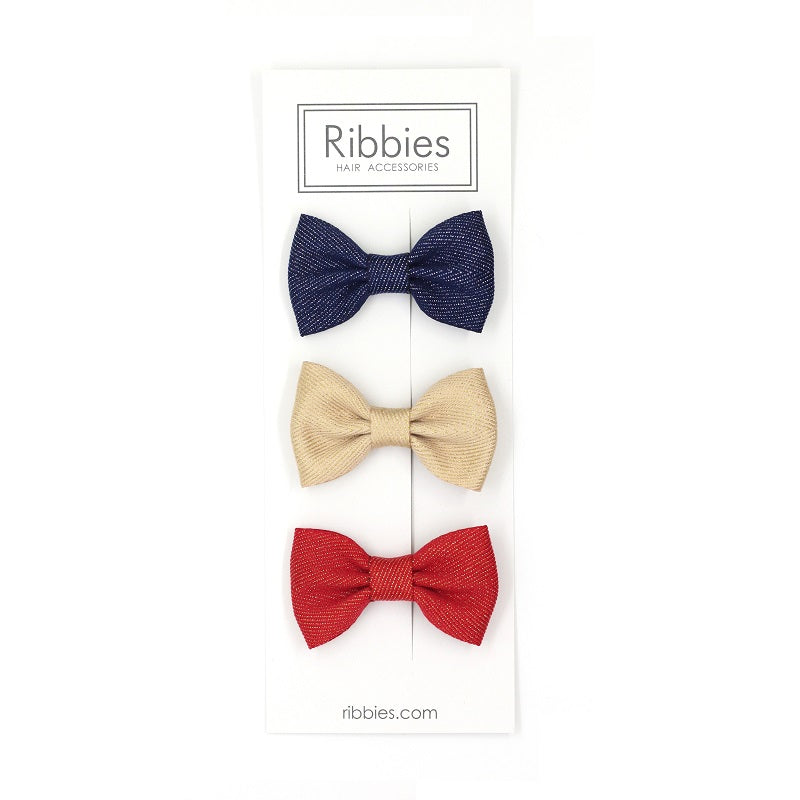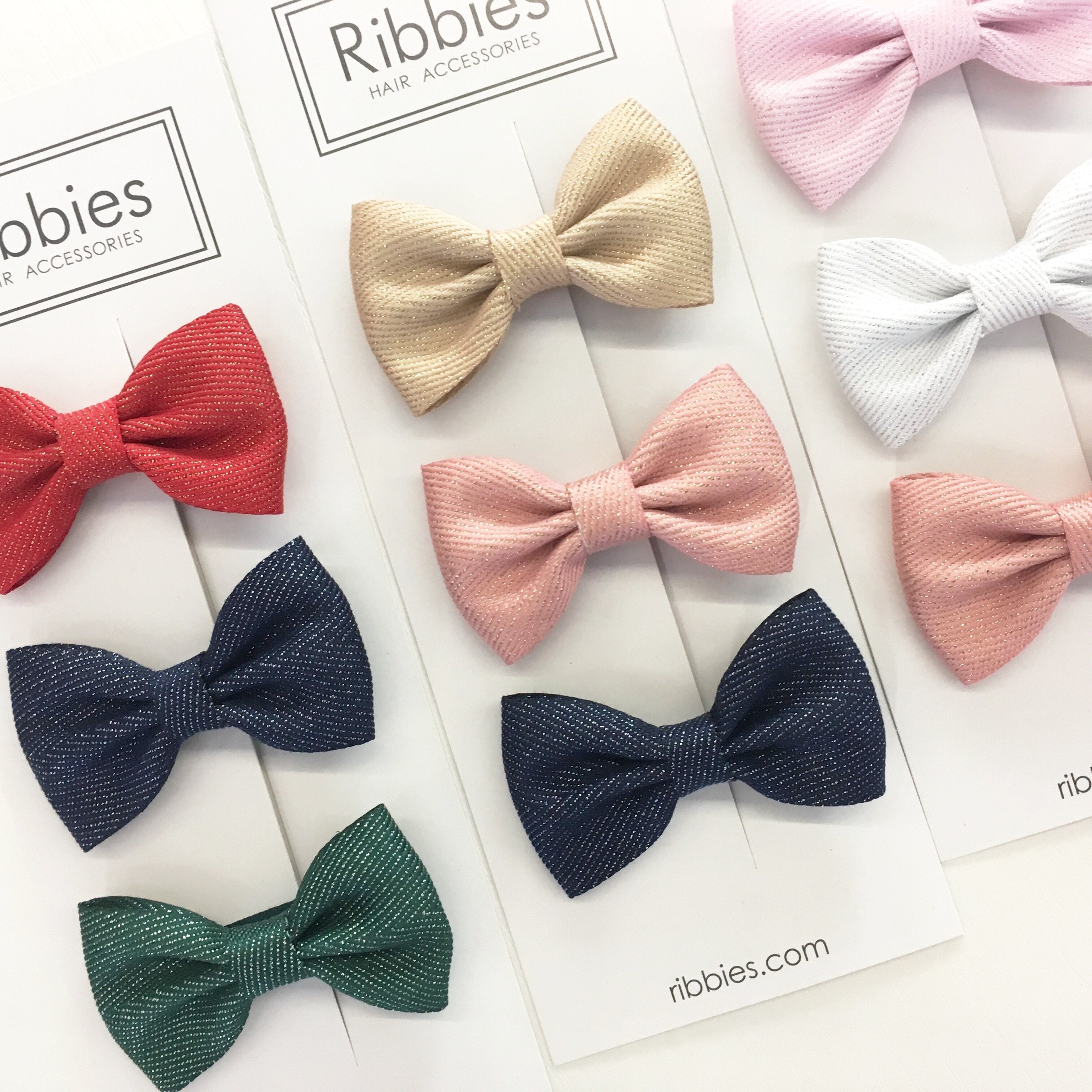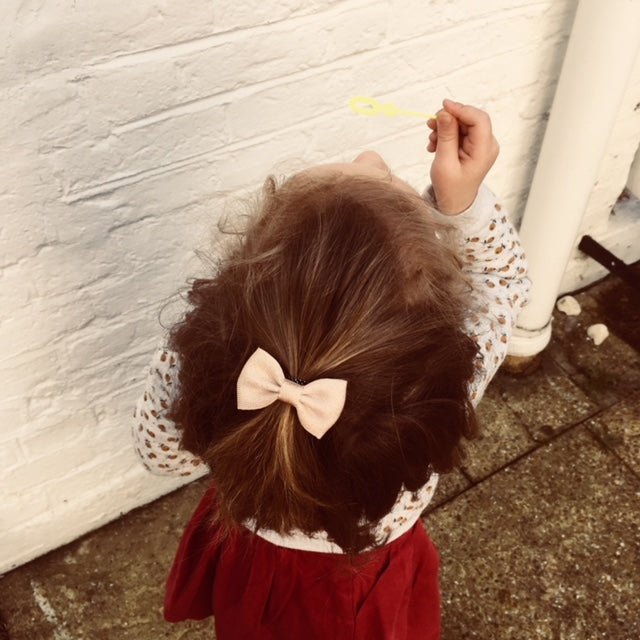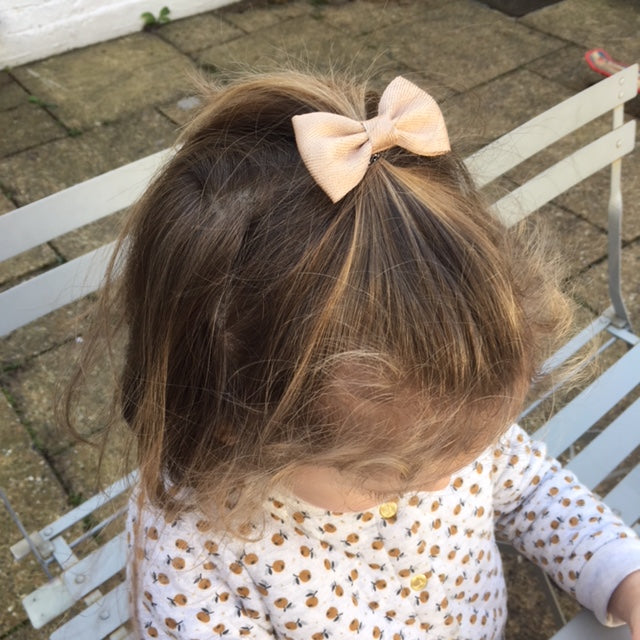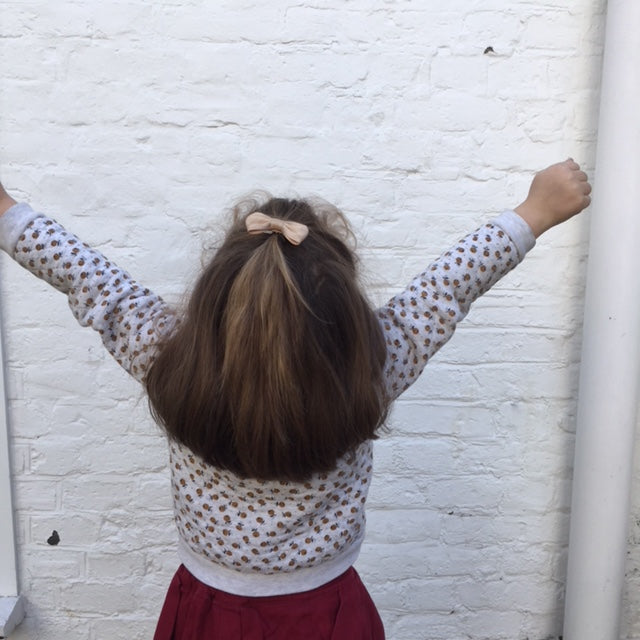 Set Of 3 Sparkly Bow Tie Hair Clips - Red, Gold and Navy
Beautiful set of 3 Sparkly Bow Tie Hair Clips in Red, Green and Navy Blue. Made in a beautiful Sparkly Cotton Twill Chevron Ribbon, they are a must have for girls this winter!
Our Sparkly Bow Ties are also available in Pastel Colours and Gold, Pink and Navy.
All Bow Tie Hair Clips come with a non slip grip and stay put all day long in girls' hair.
These colors can be find in a set of 3 Extra Large Bows.