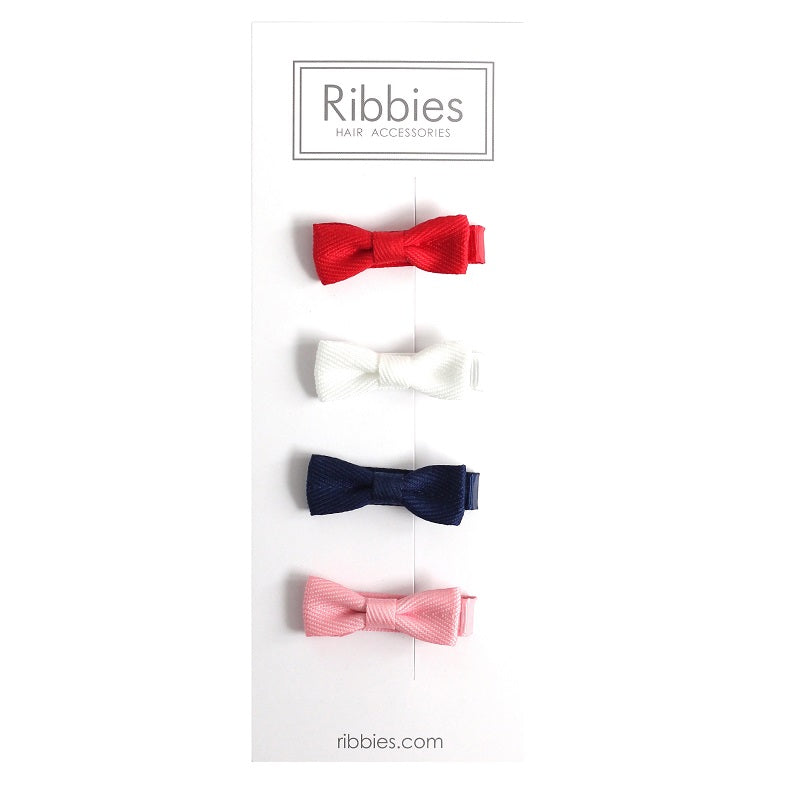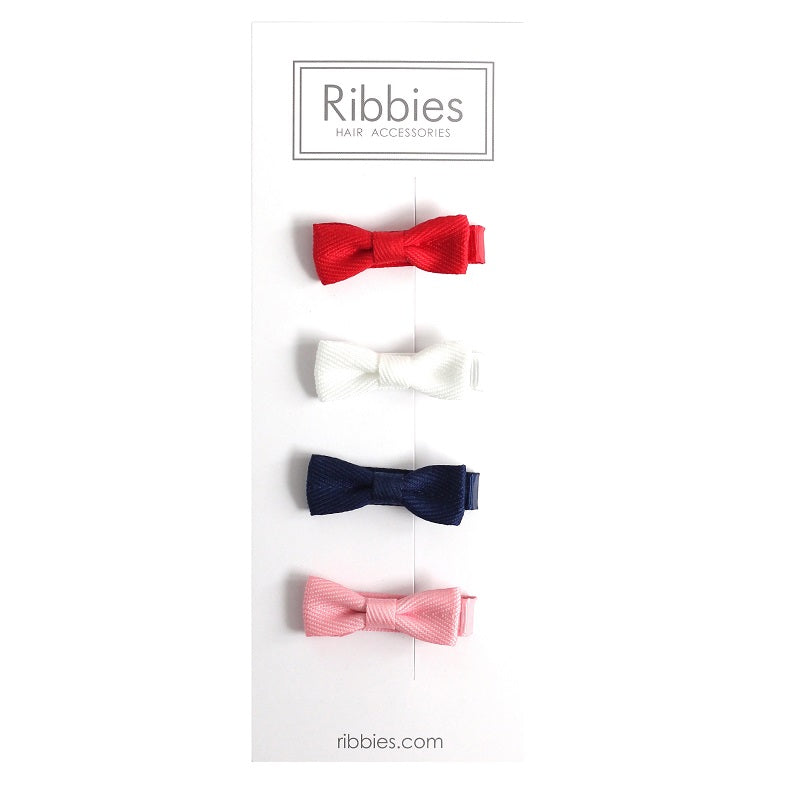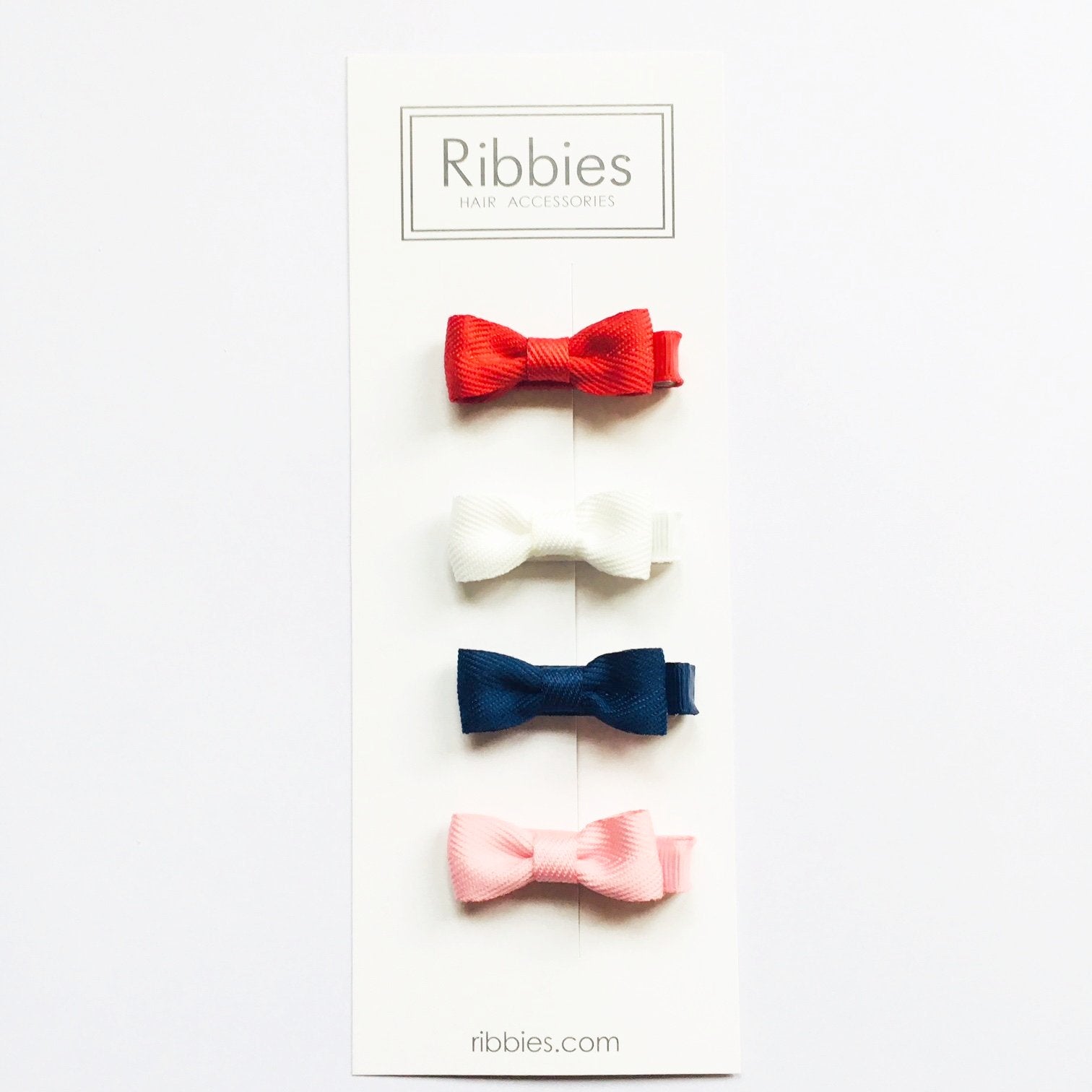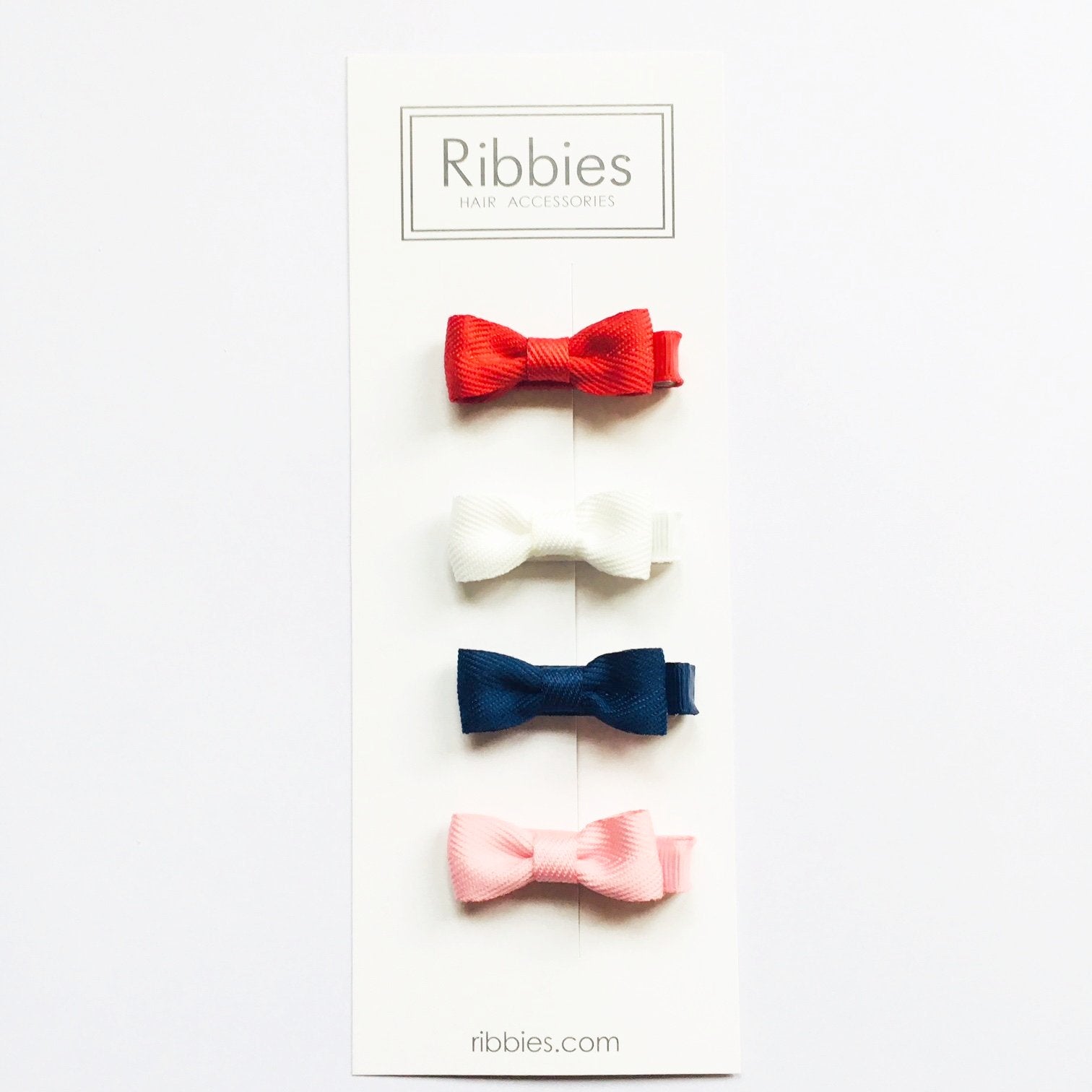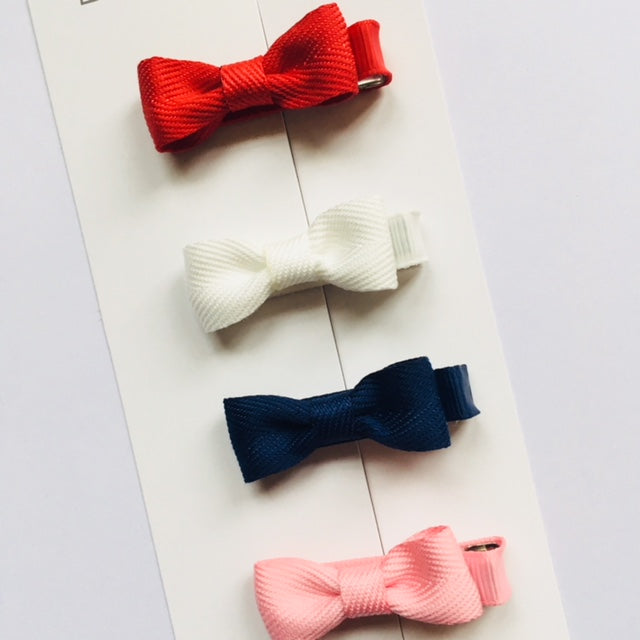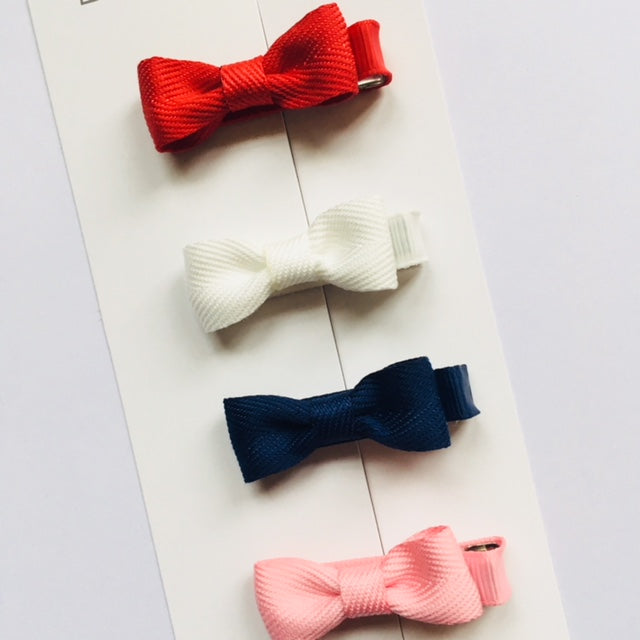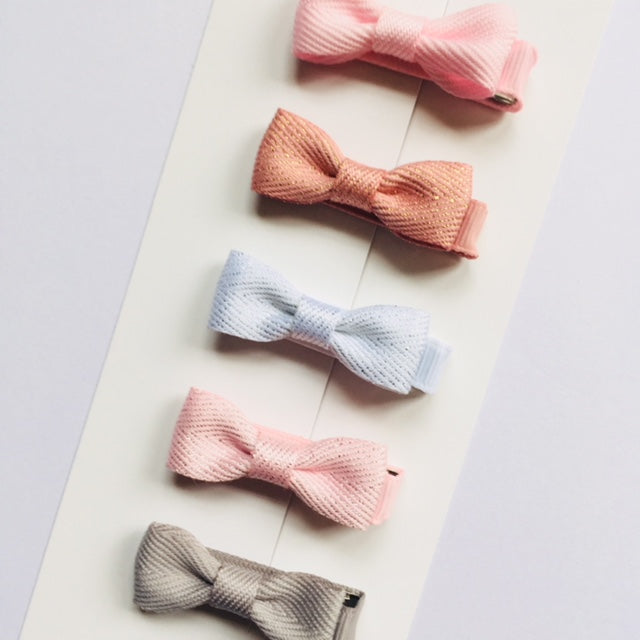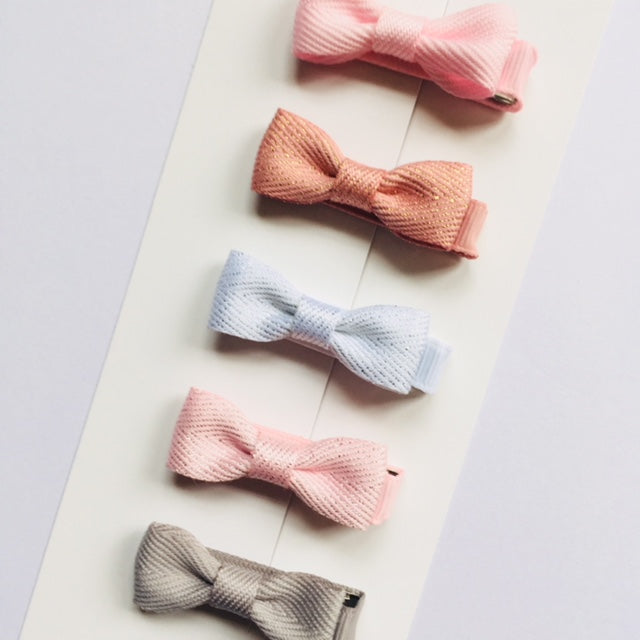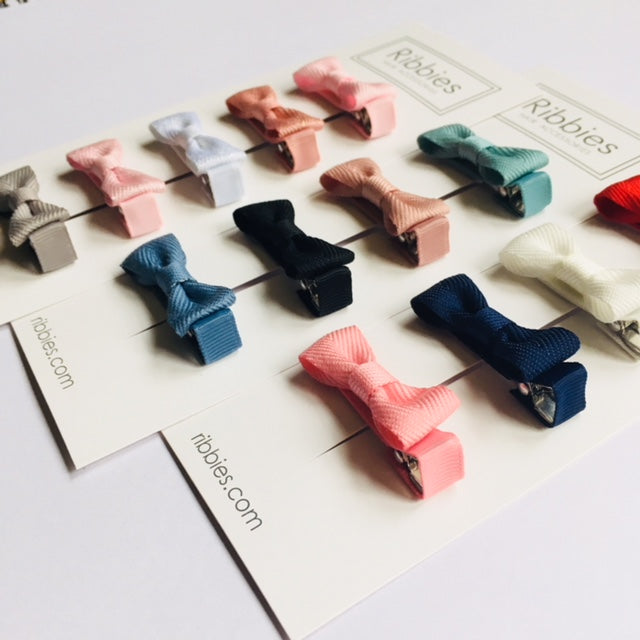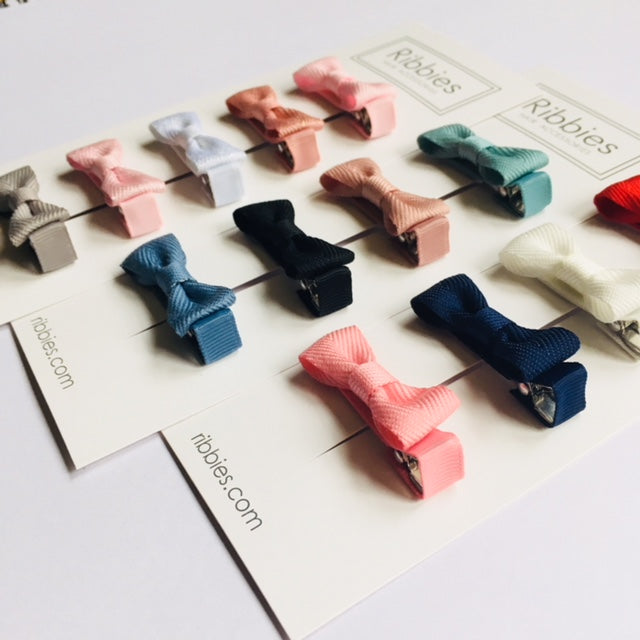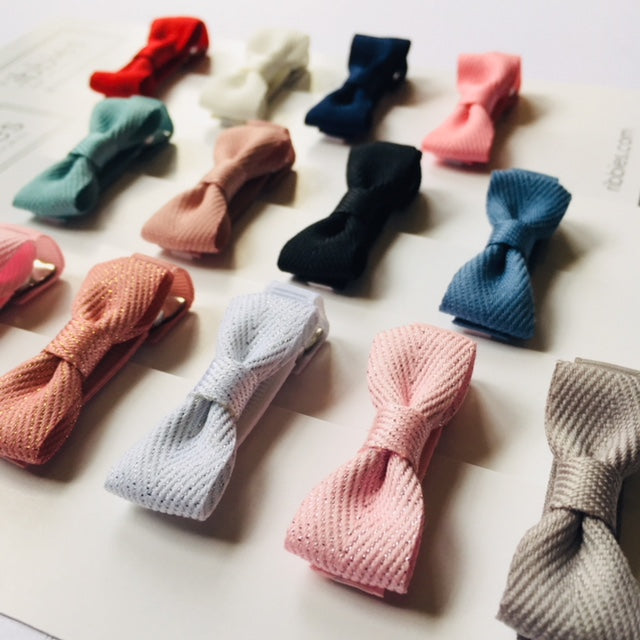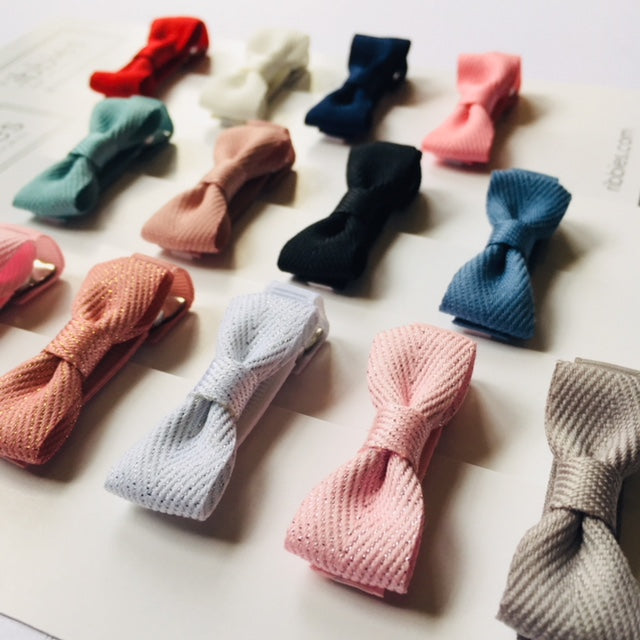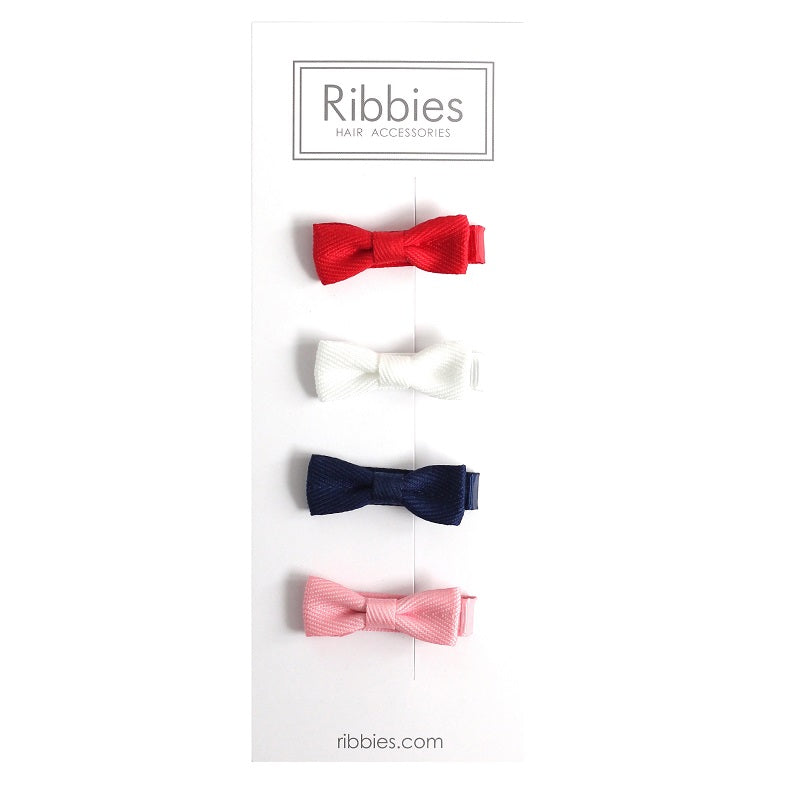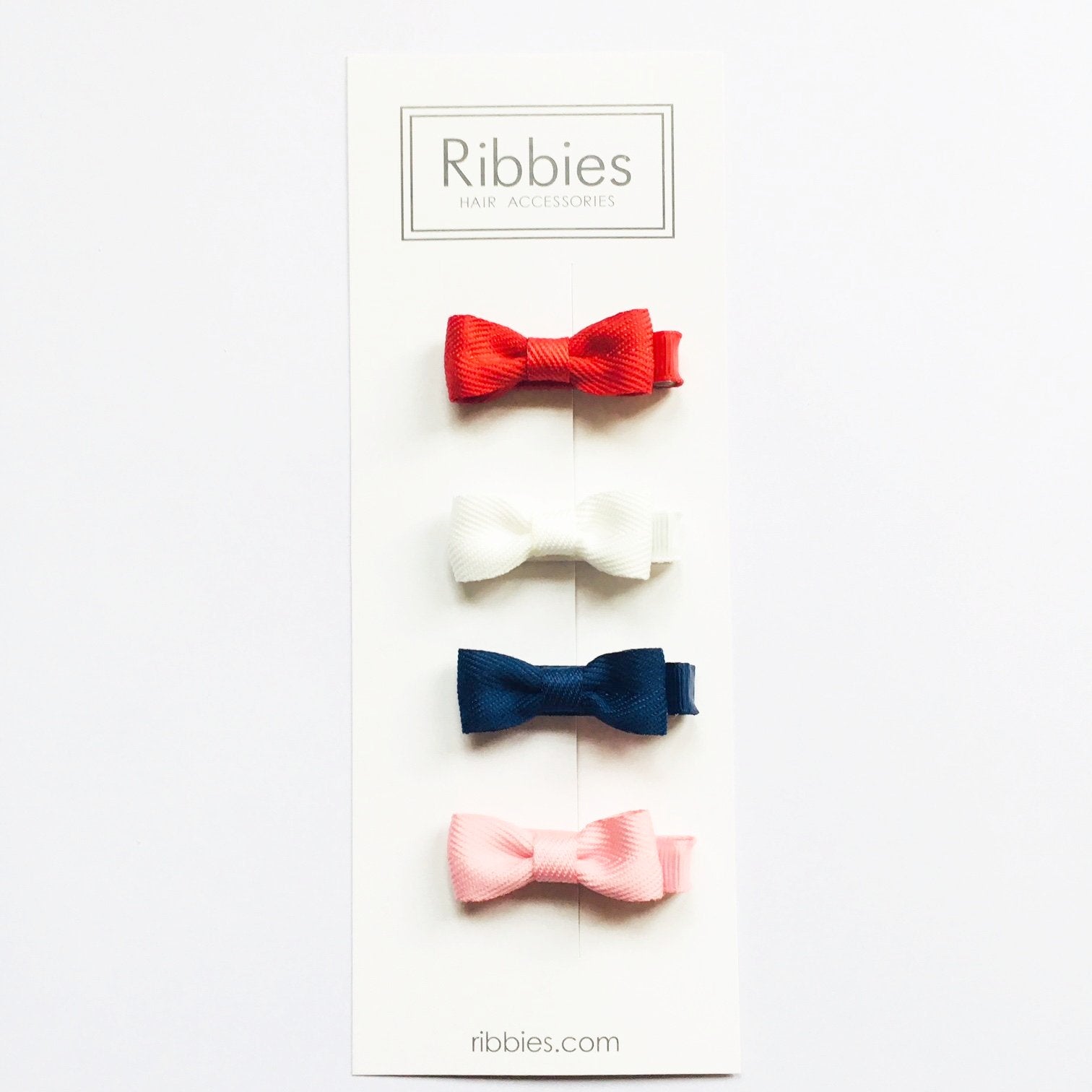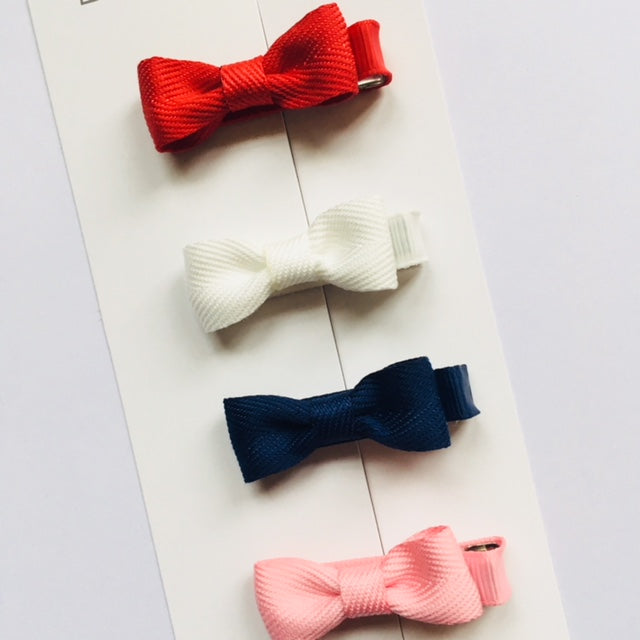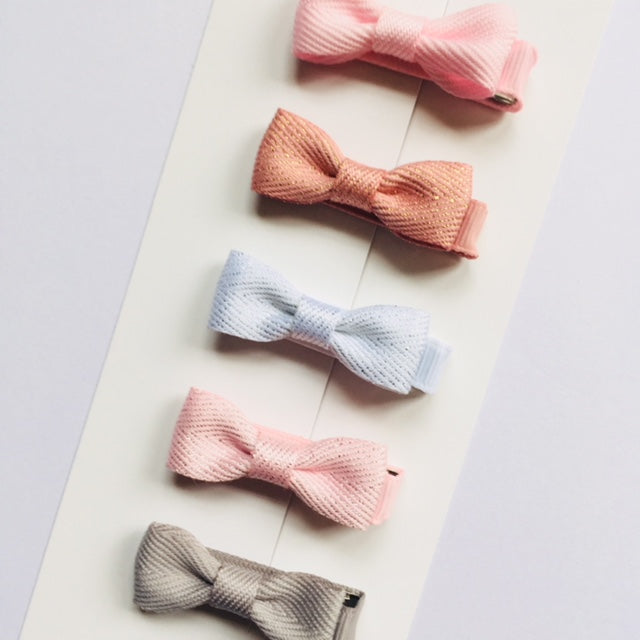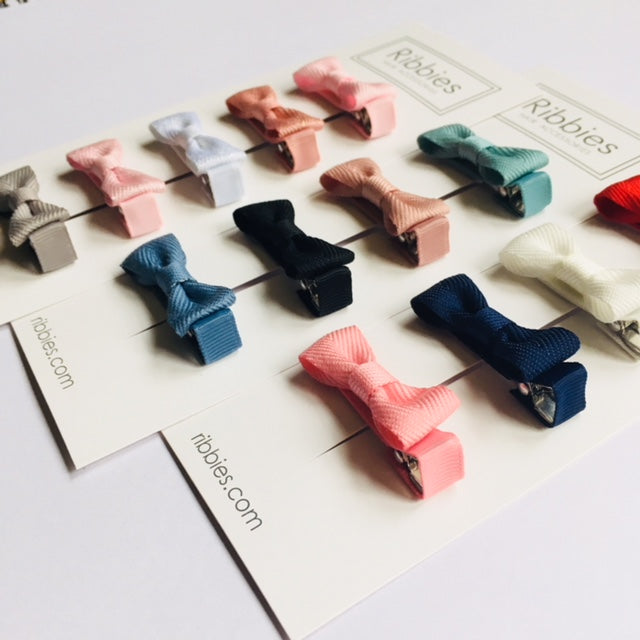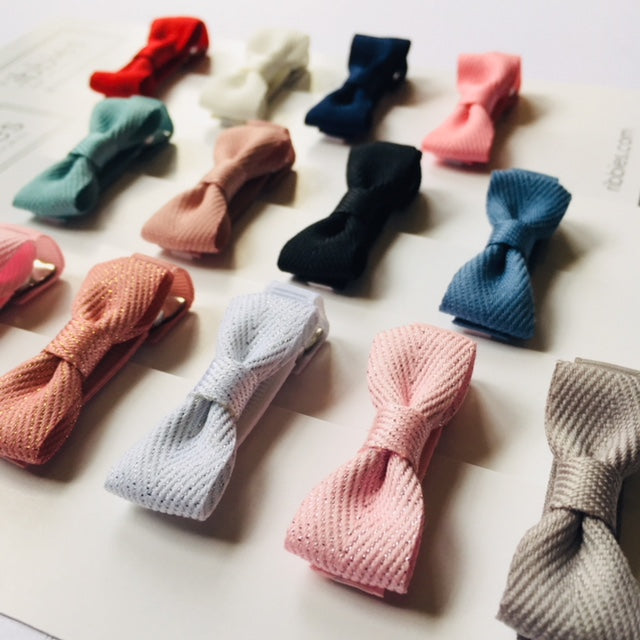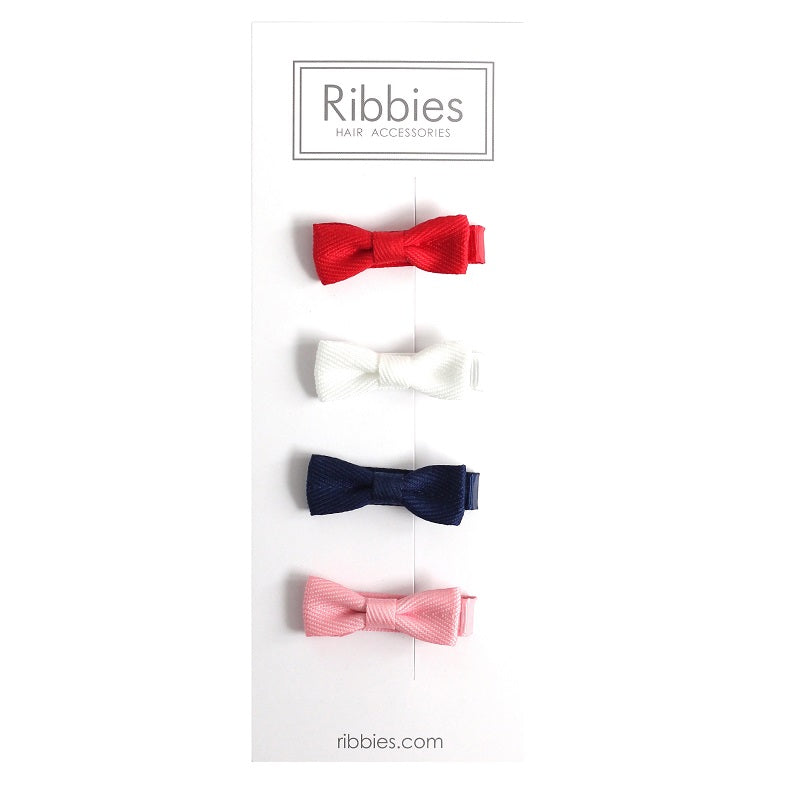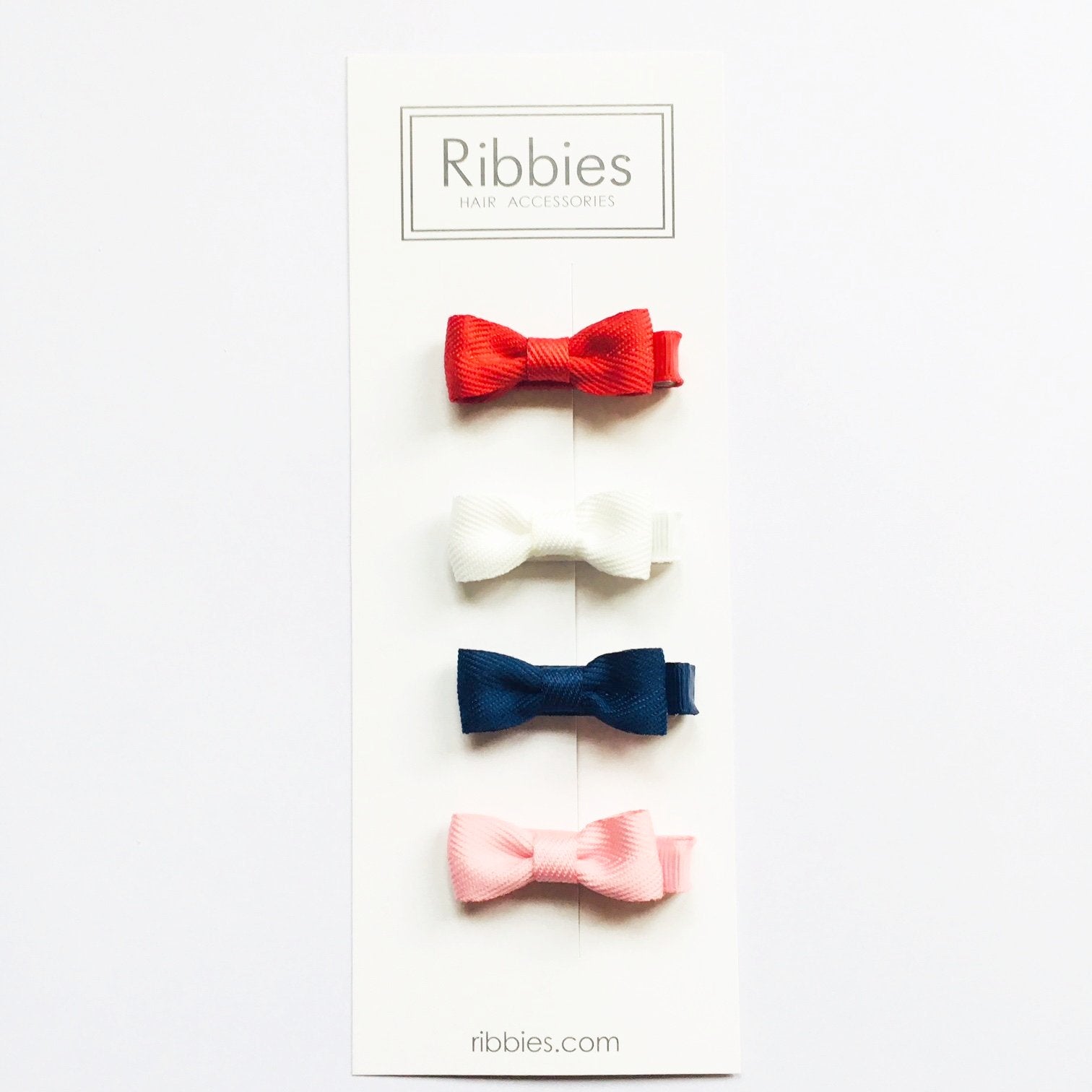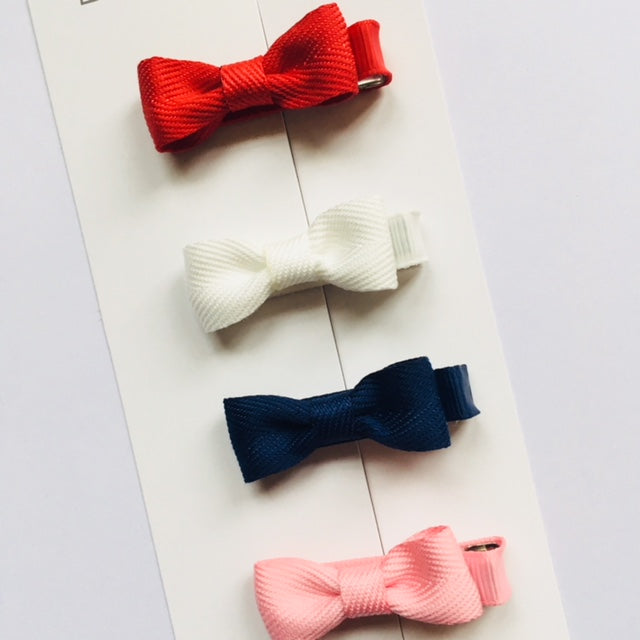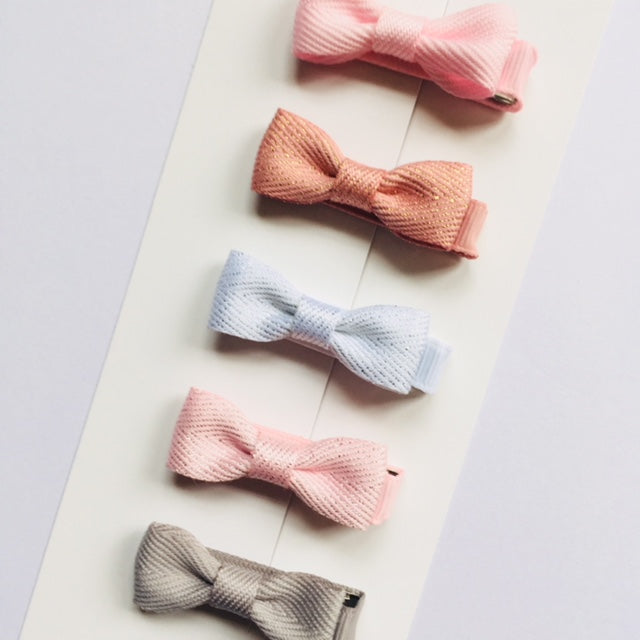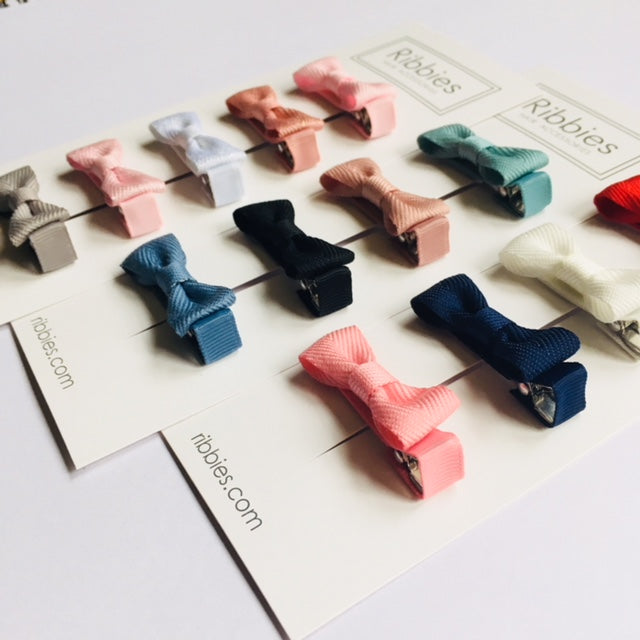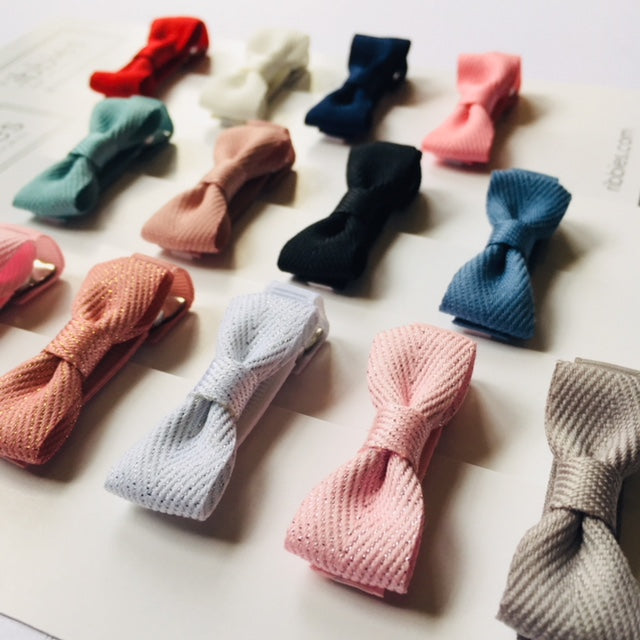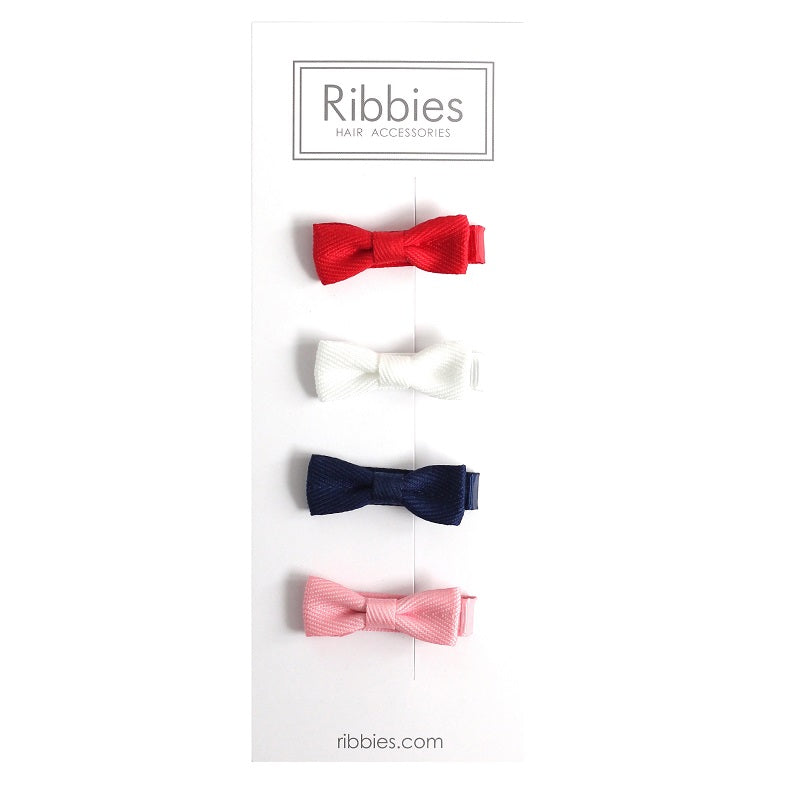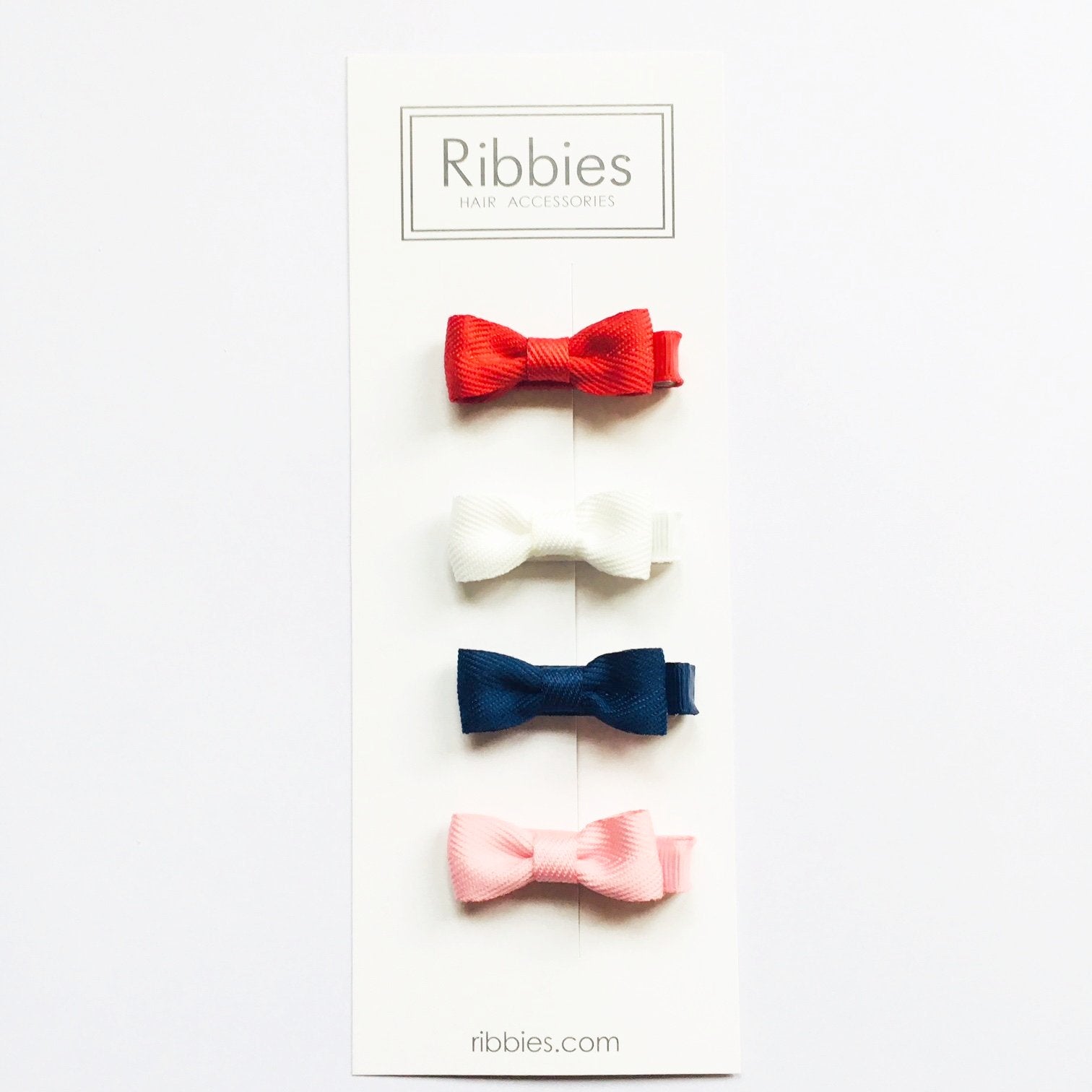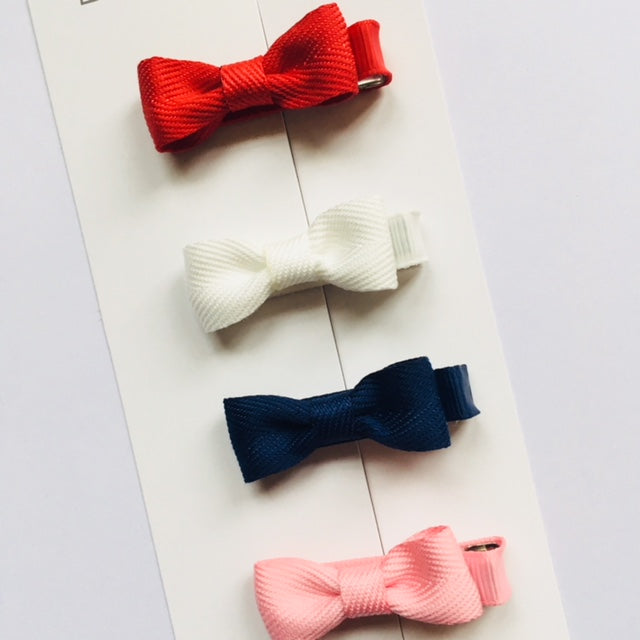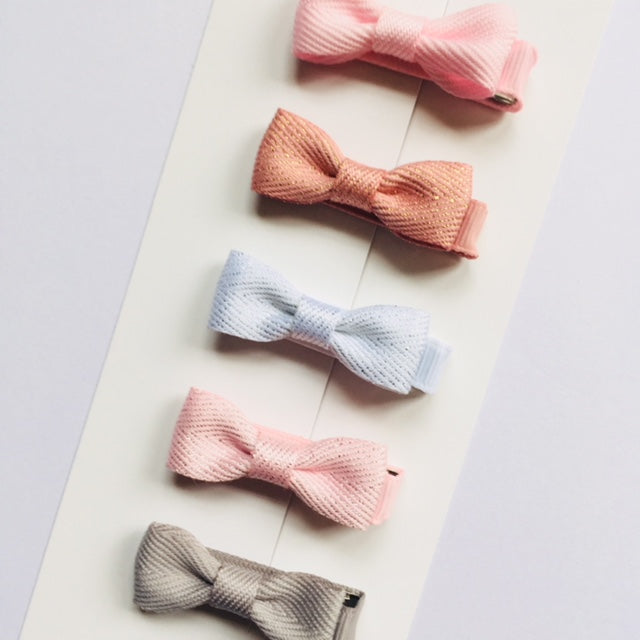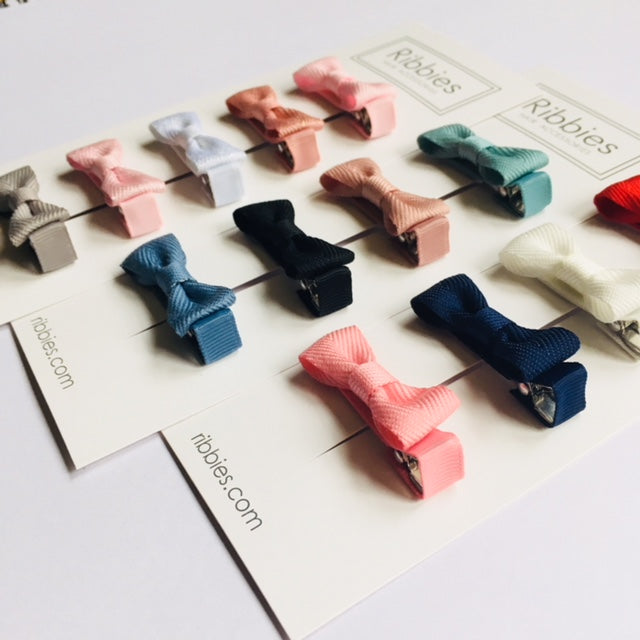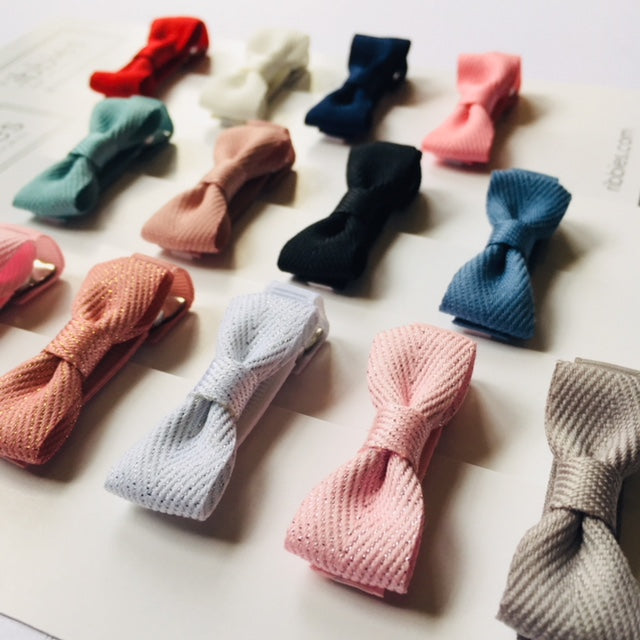 Set of 4 Baby Bows - Classic
Set of 4 Baby Bows in Navy Blue, White, Red and Pink.
Made of Cotton Twill Chevron Ribbon, bows measure about 2.5" long so they work really well for the little girls with fine hair. Great to give as a gift!
All hair bows are on alligator clips with no slip grips.
Have a look at our Set of 5 Baby Bows - Pastel and Glitter and our Set of 4 Baby Bows - Sky.