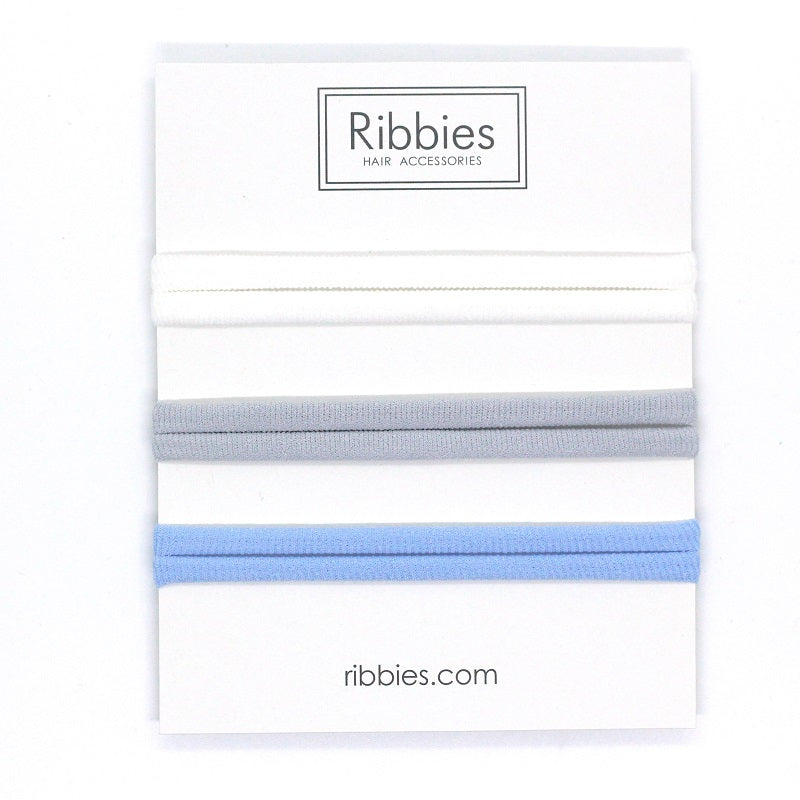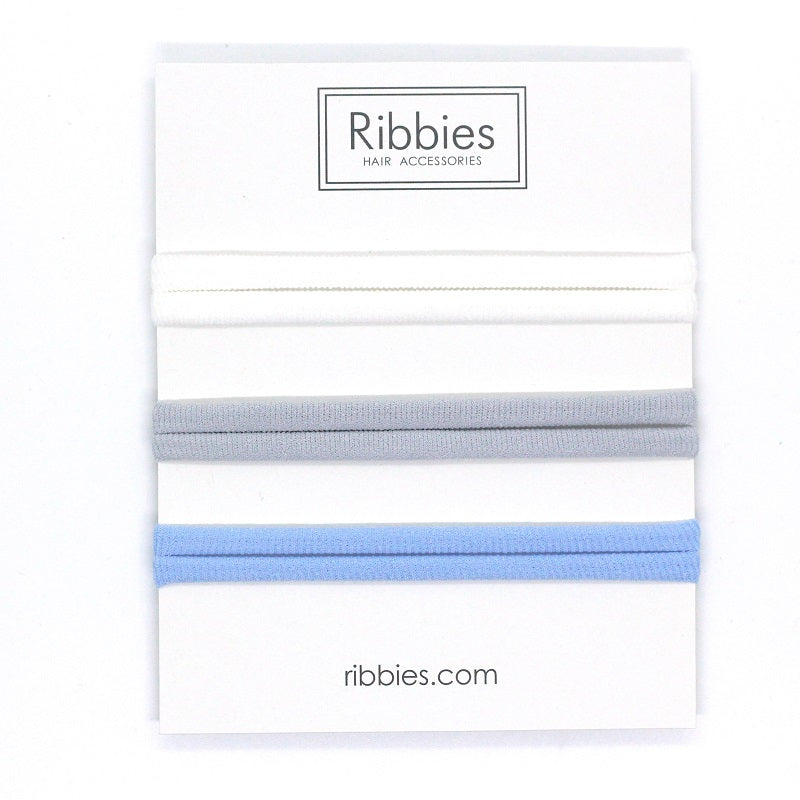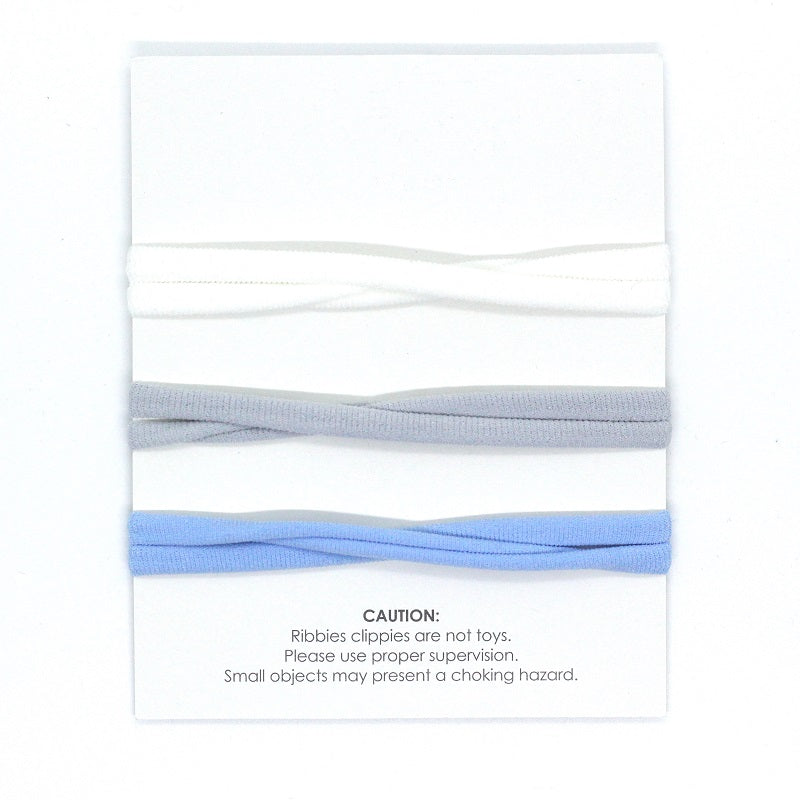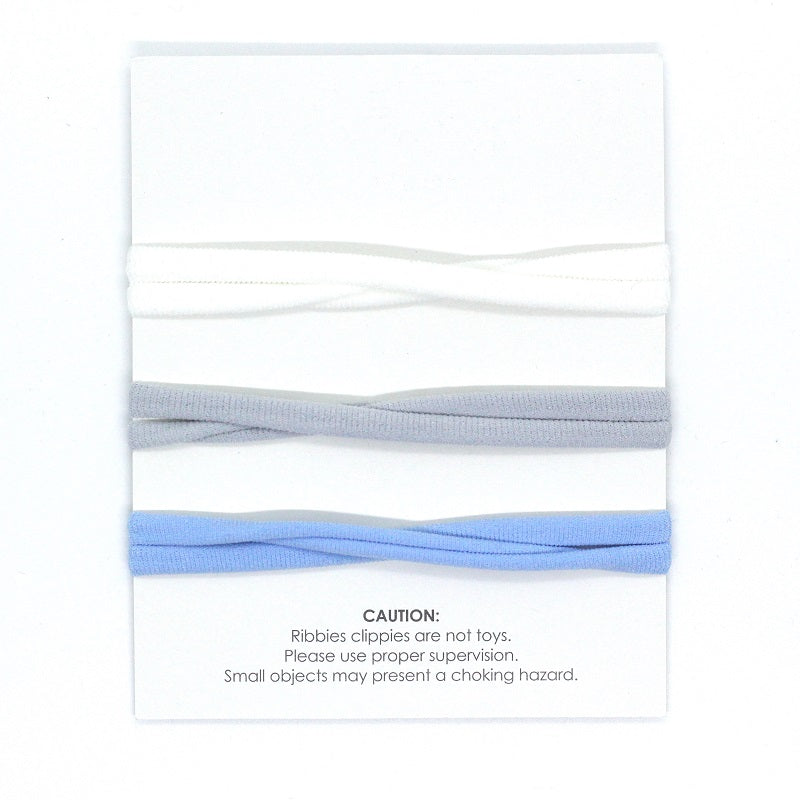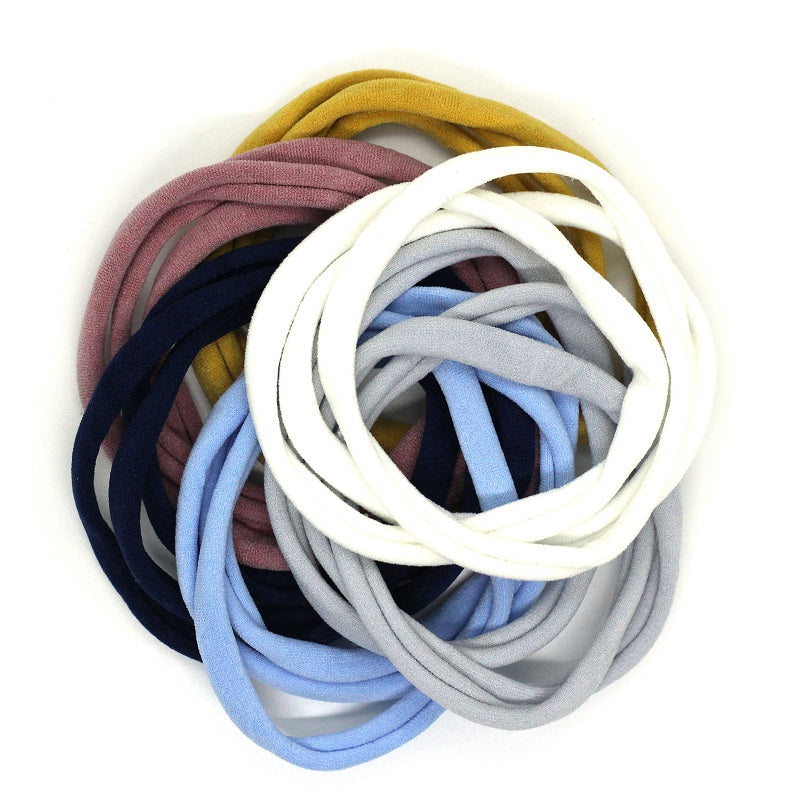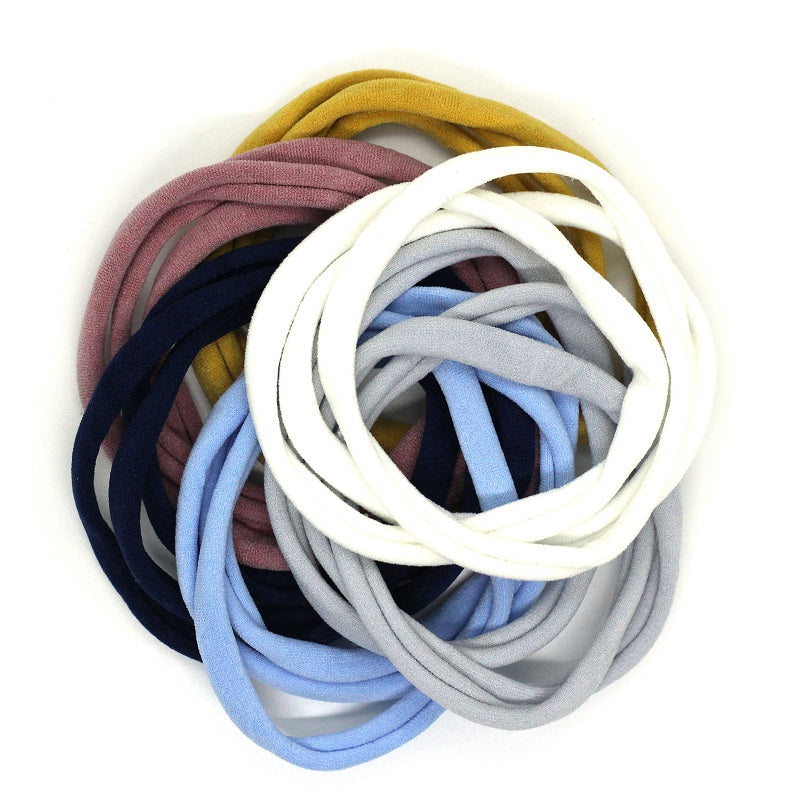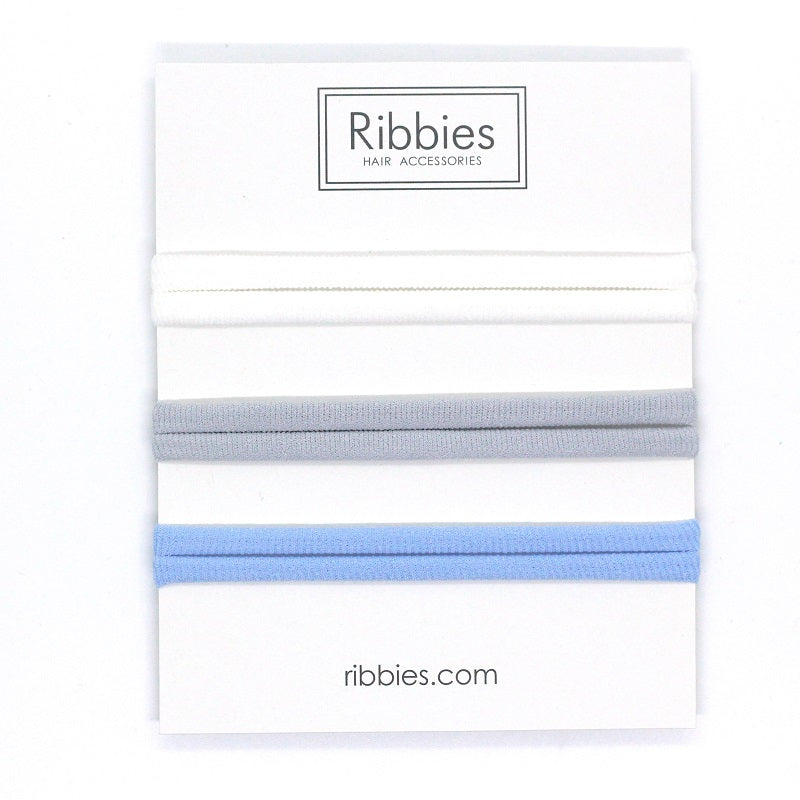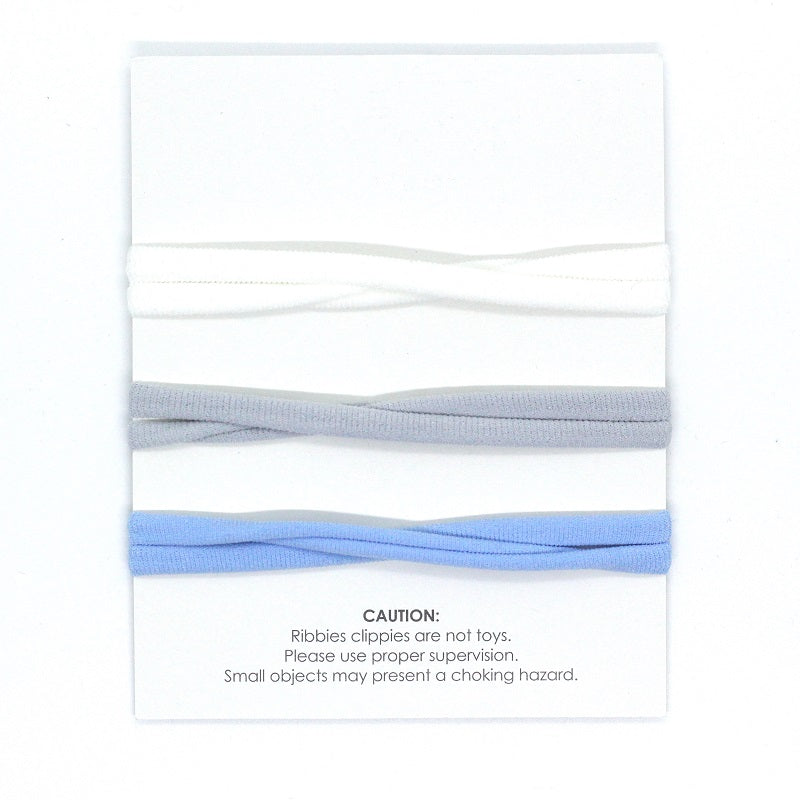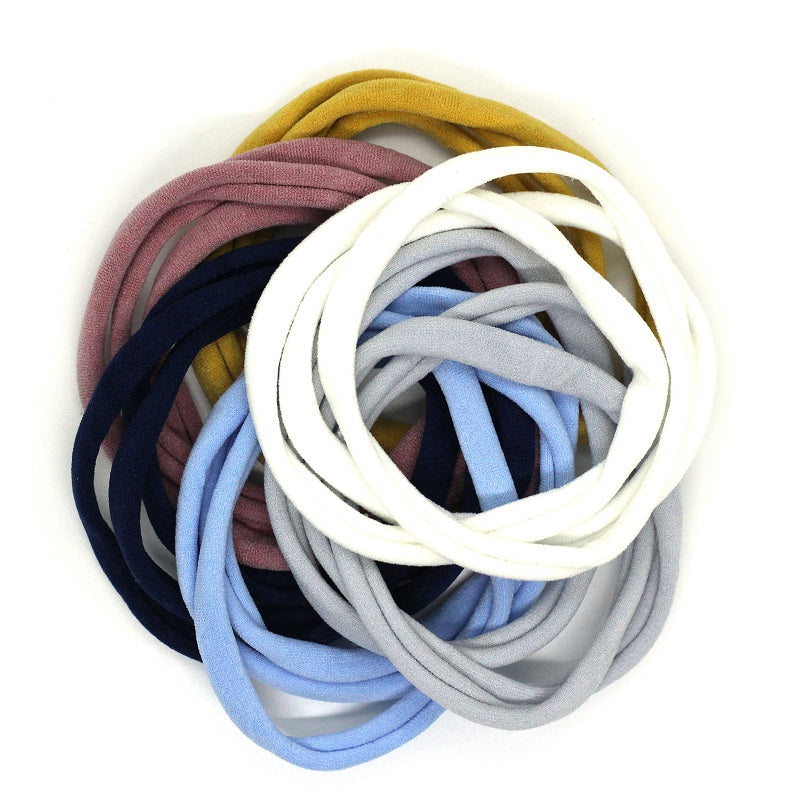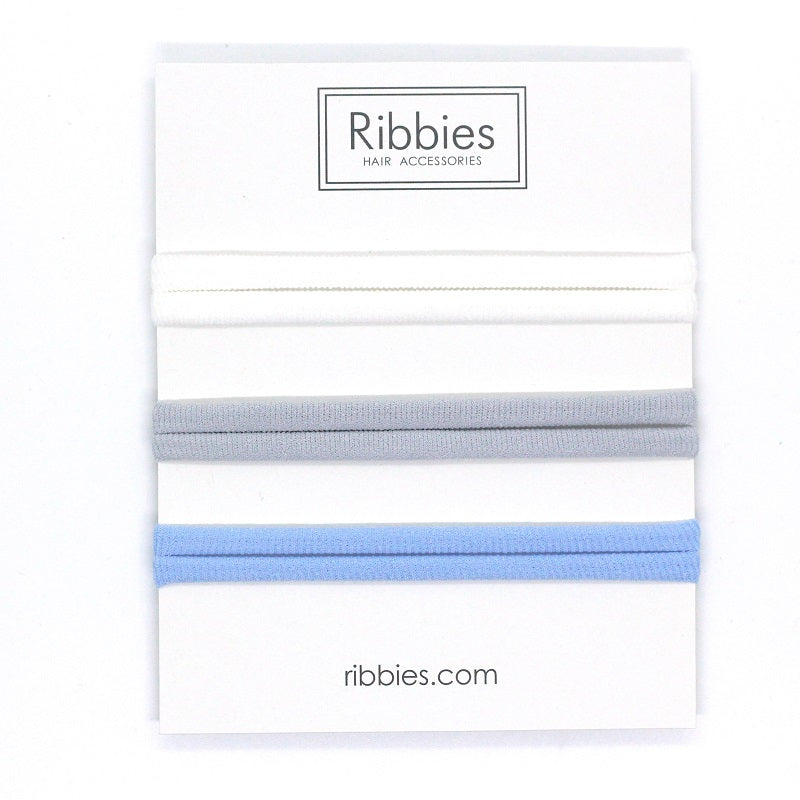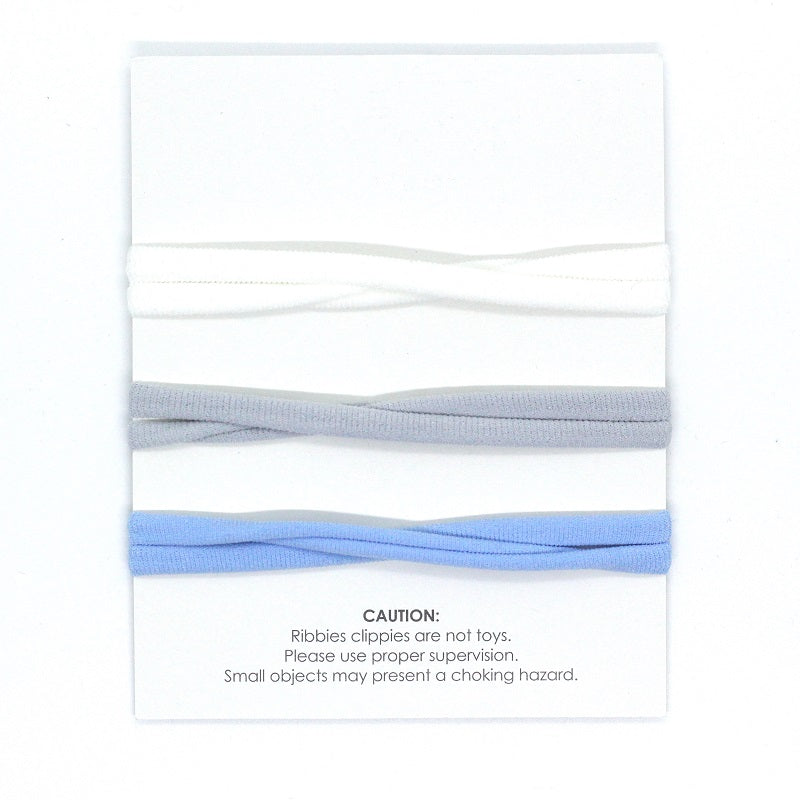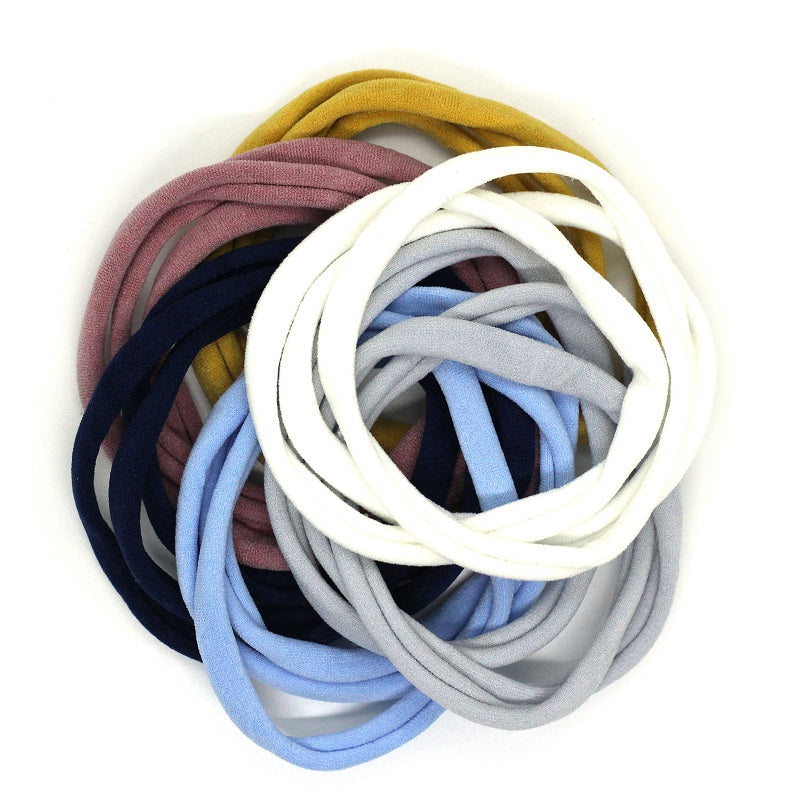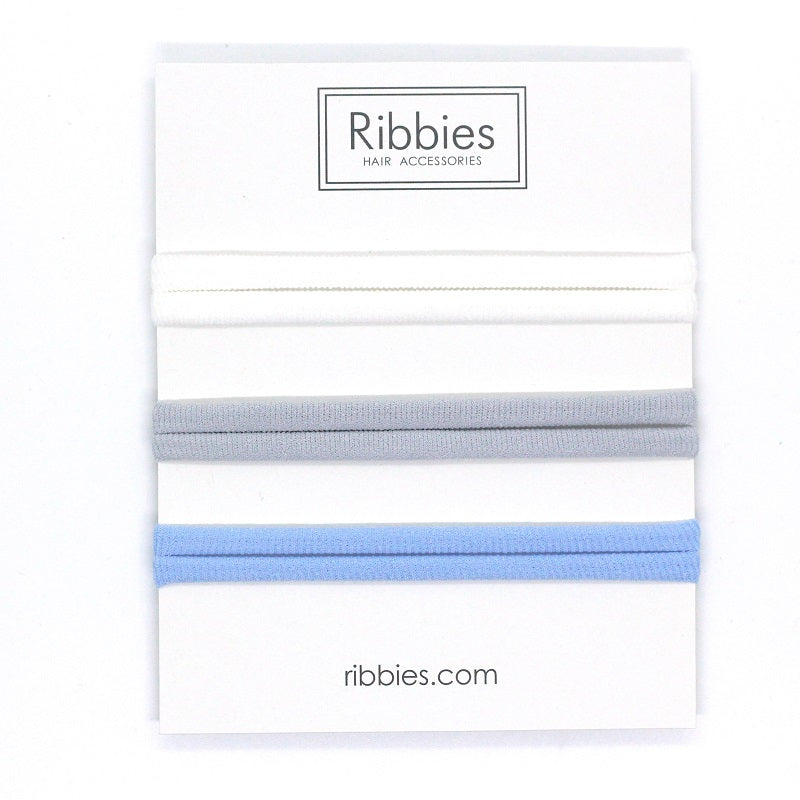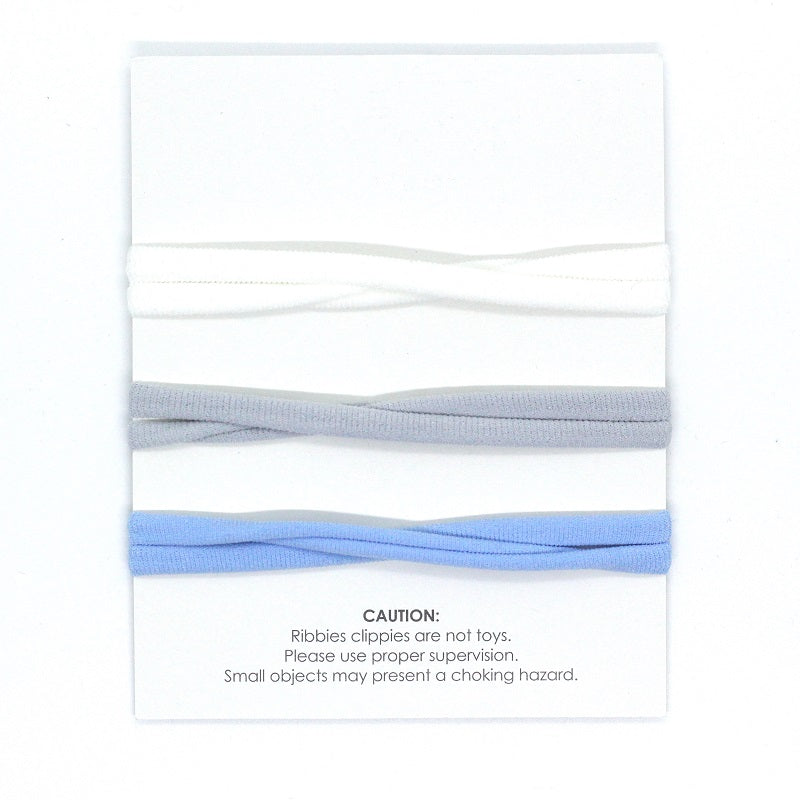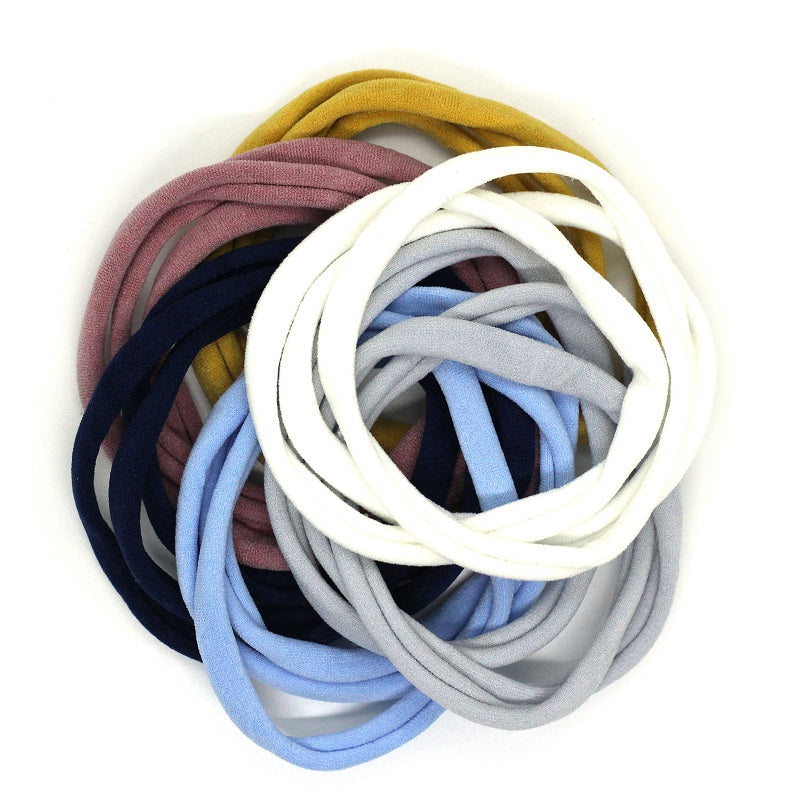 Set of 3 Nylon Headbands - Pastel
Beautiful Set of 3 Nylon Elastics/Headbands. Very soft on the delicate skin of little girls, they can be used either as headbands or as elastics for pony tails or pig tails, by little girls and their mothers!
Set of 3 beautiful colours: White, Grey and Light Blue.
Handmade in the United Kingdom.