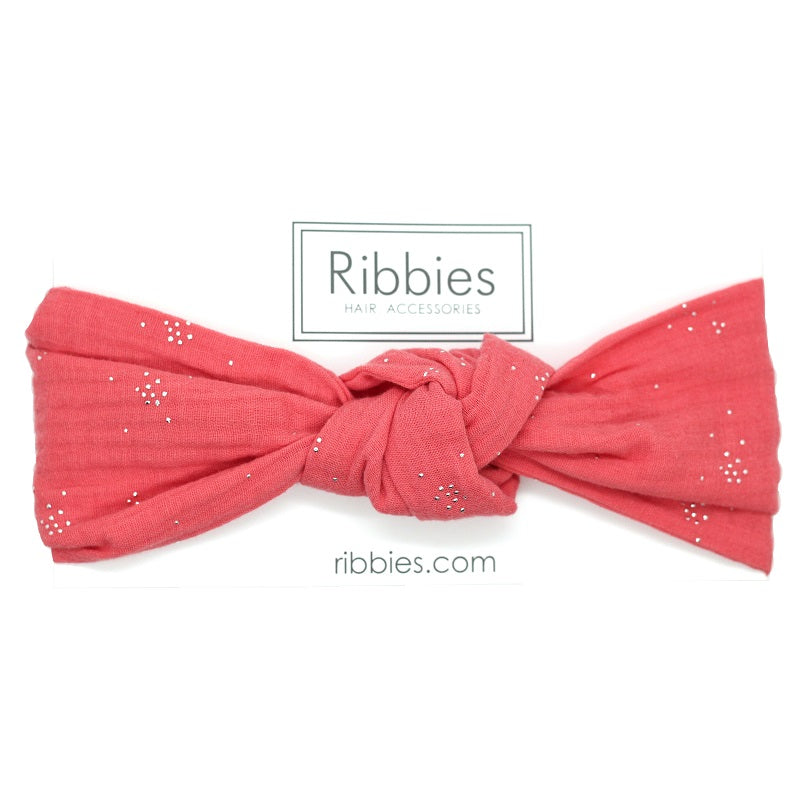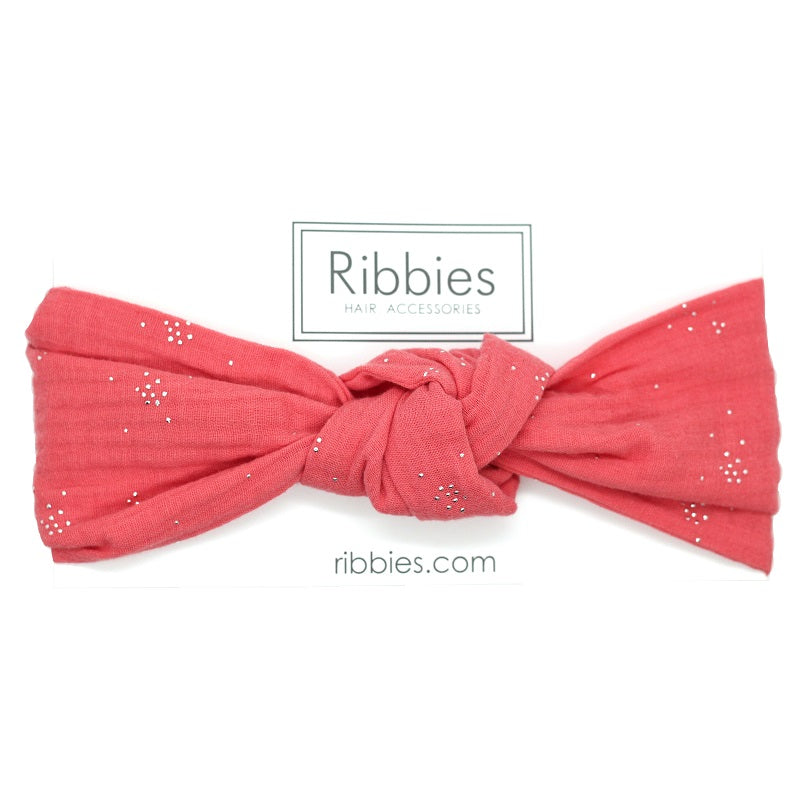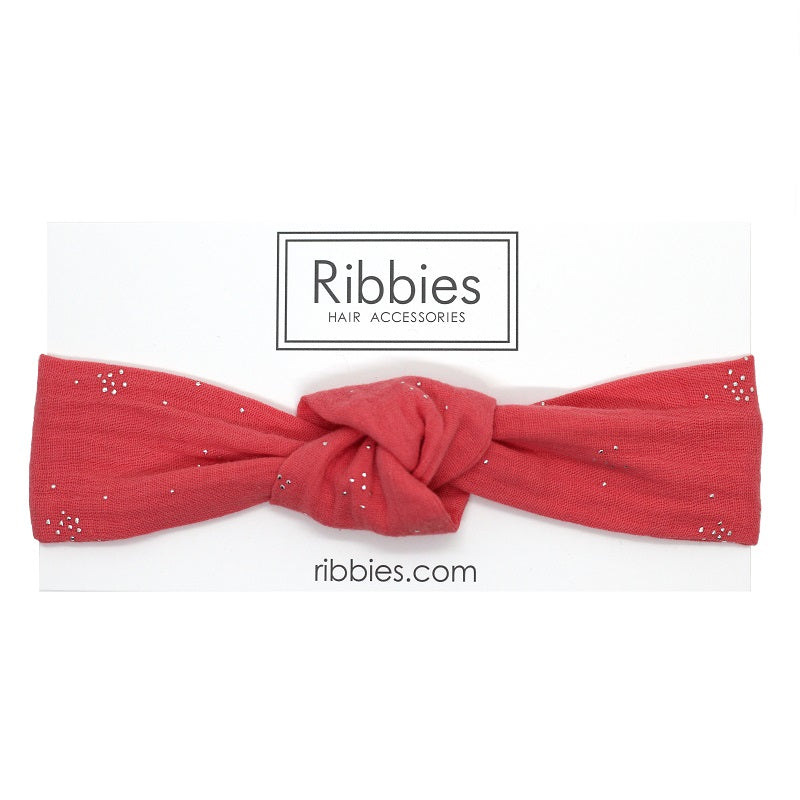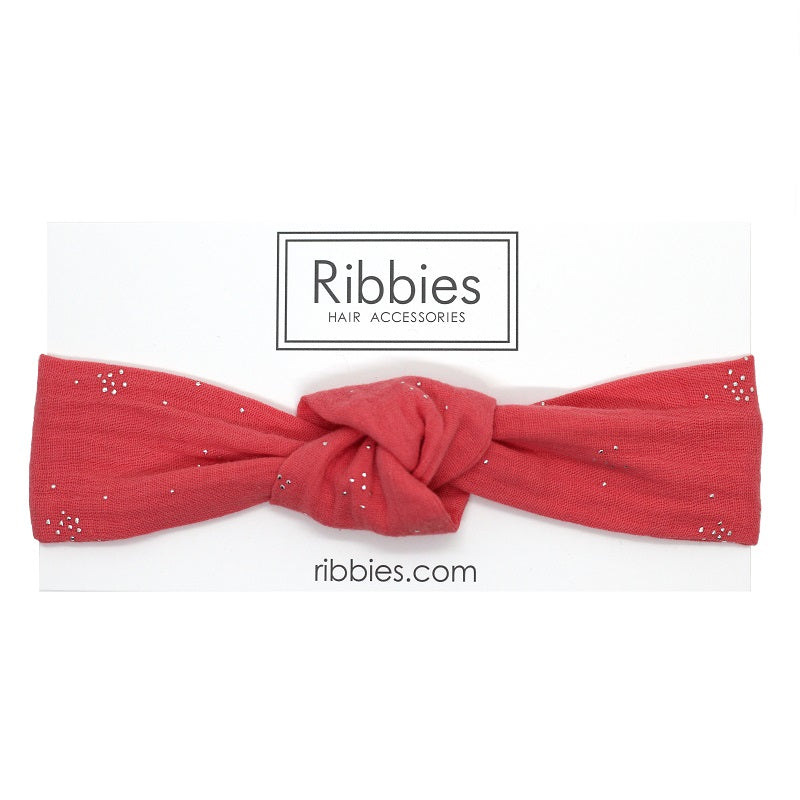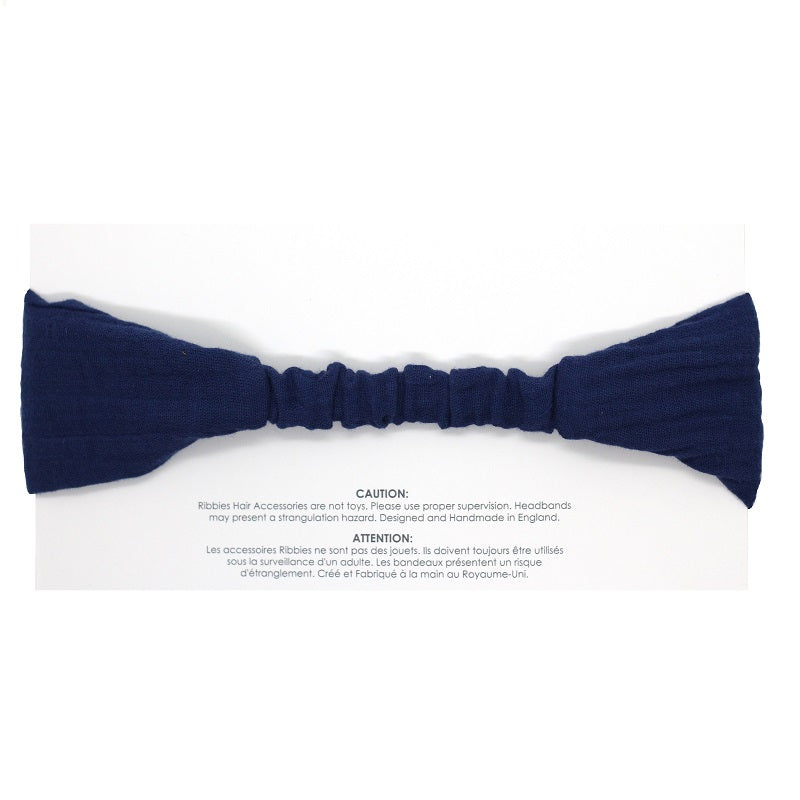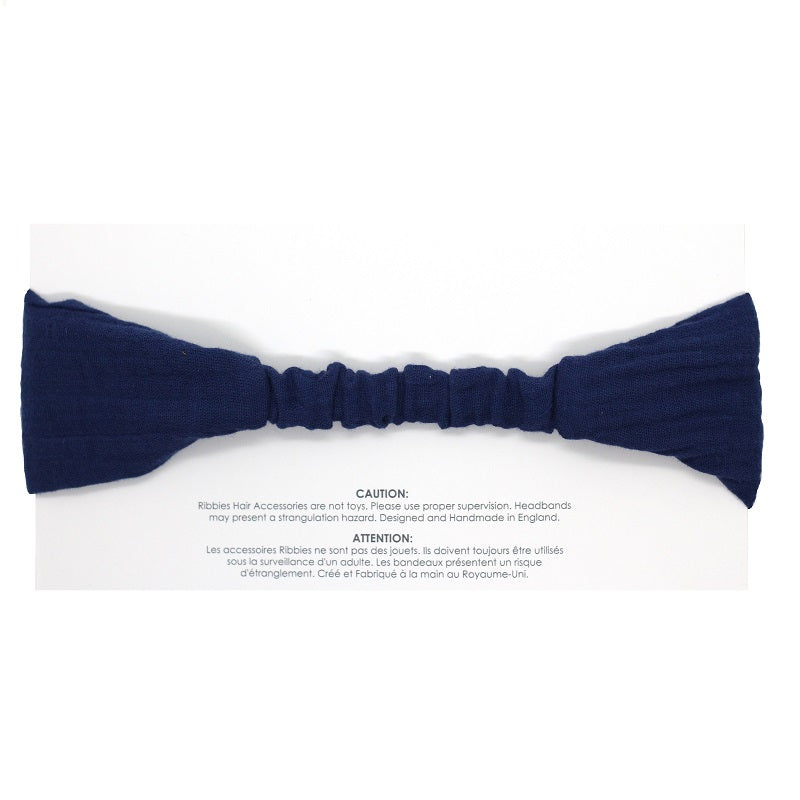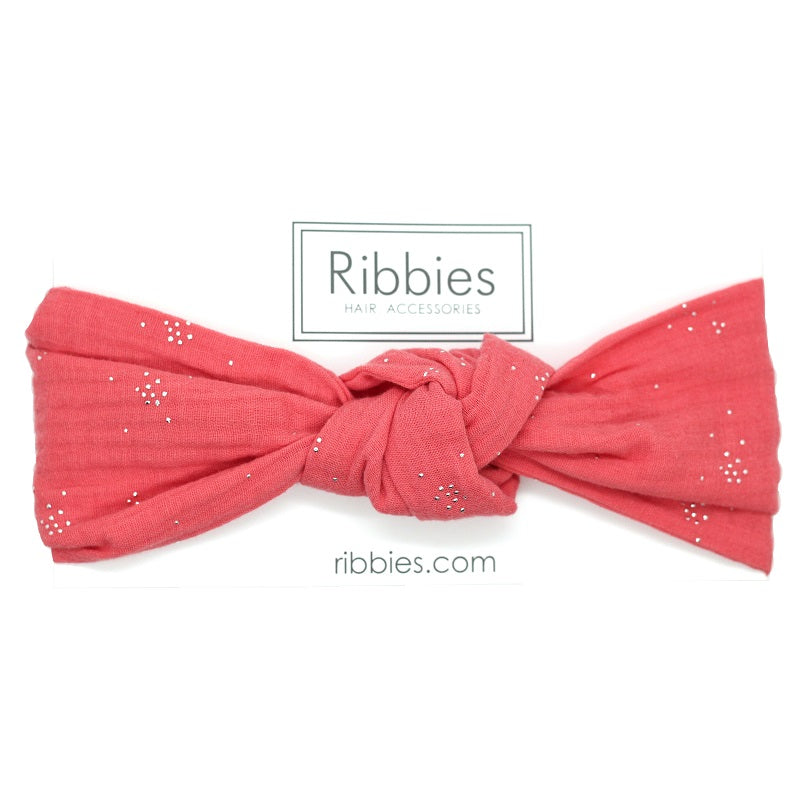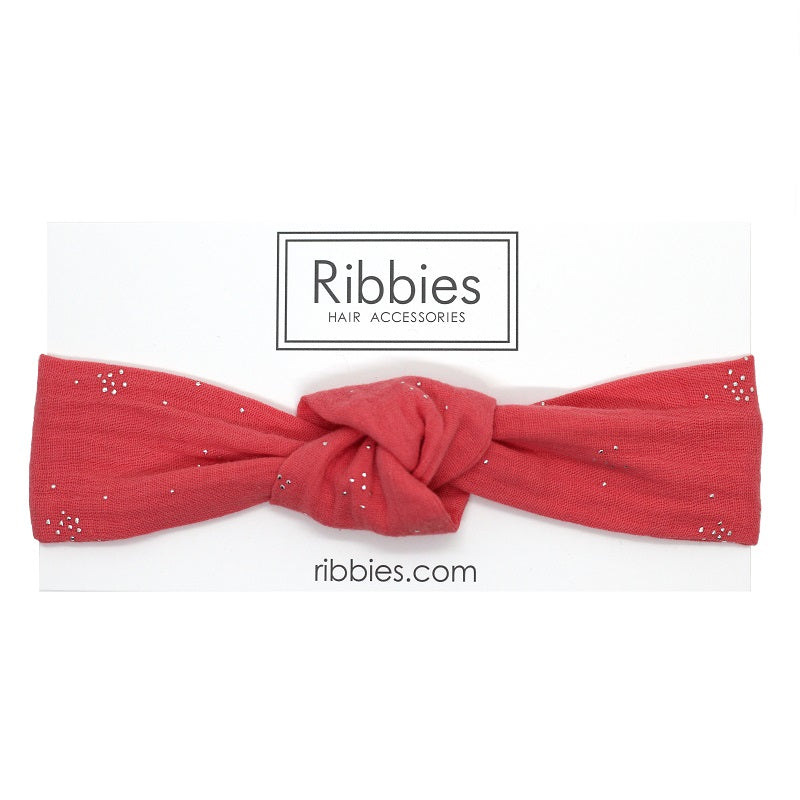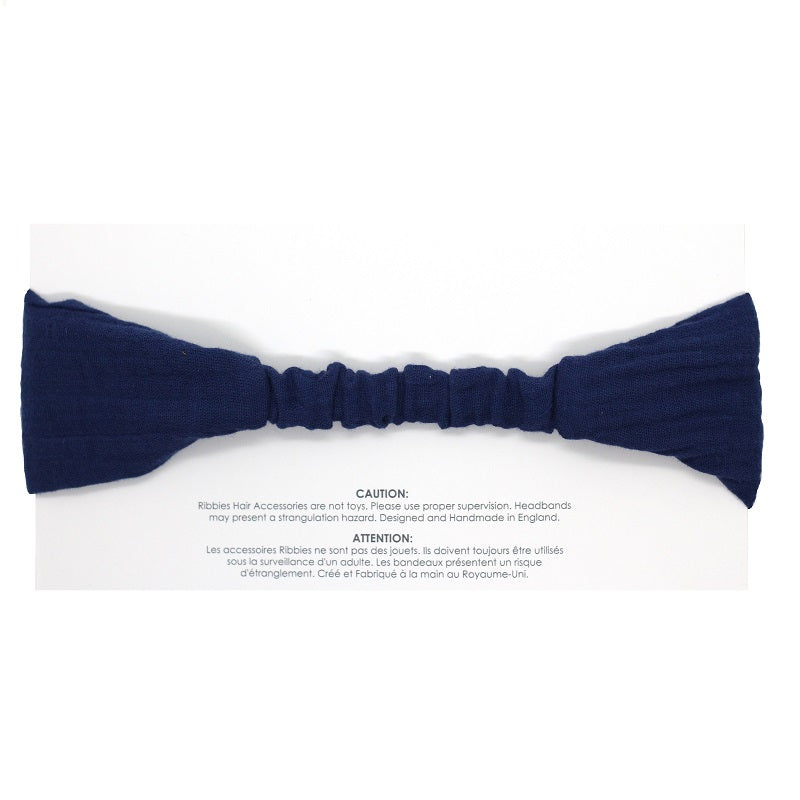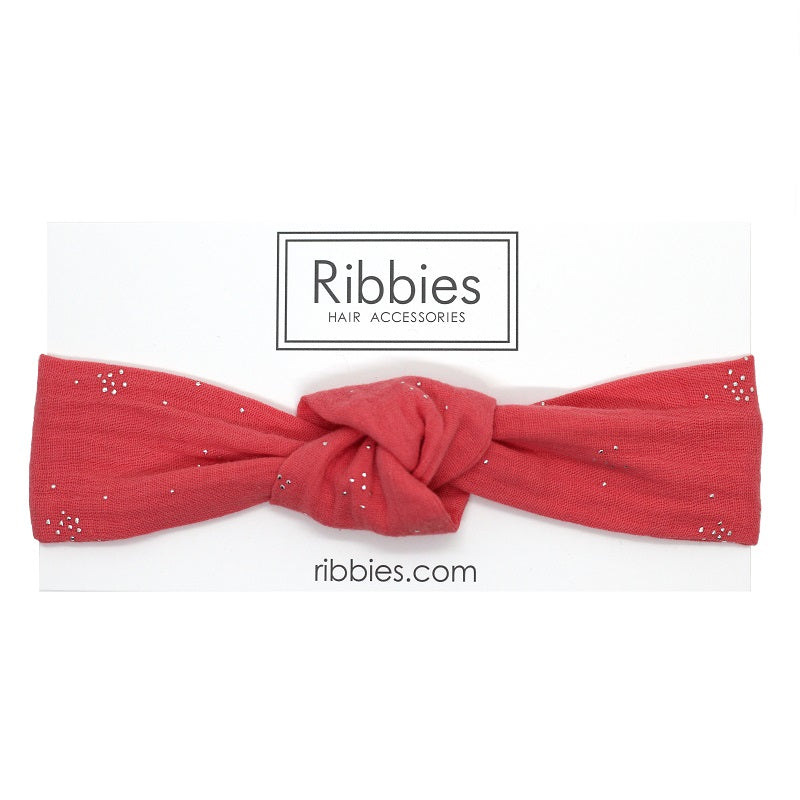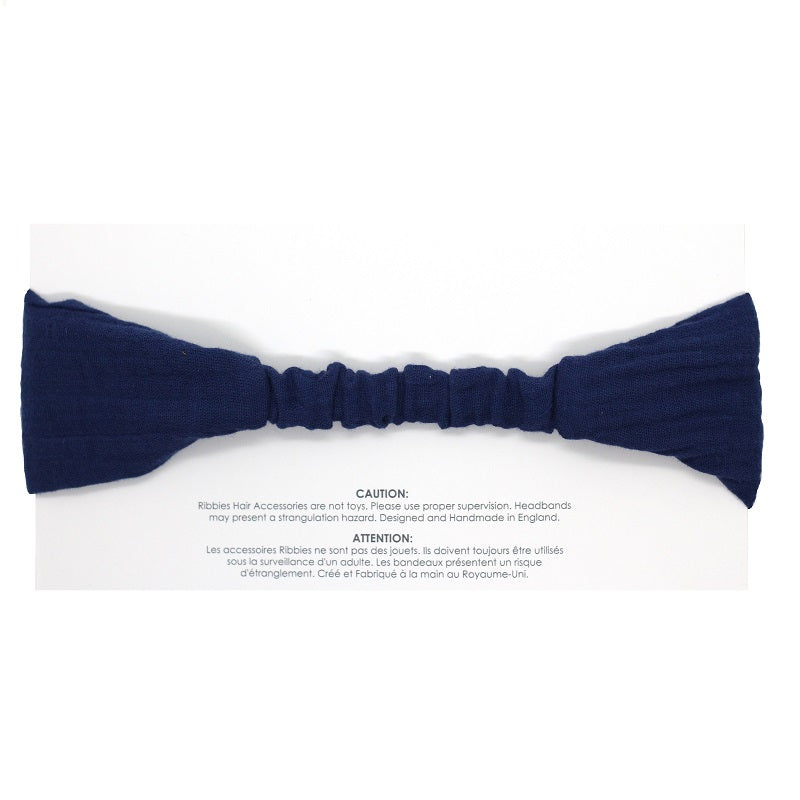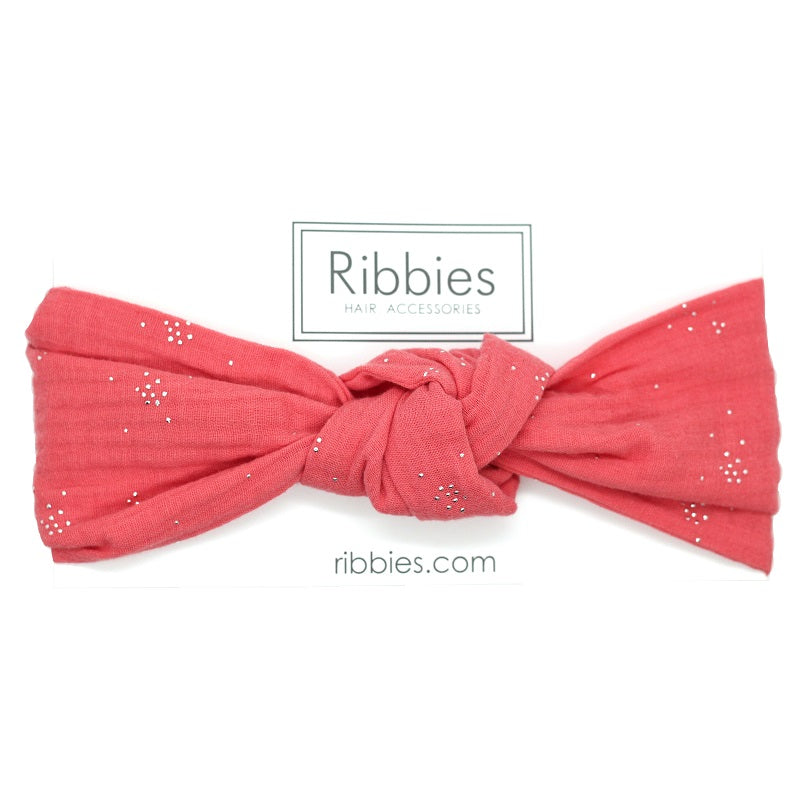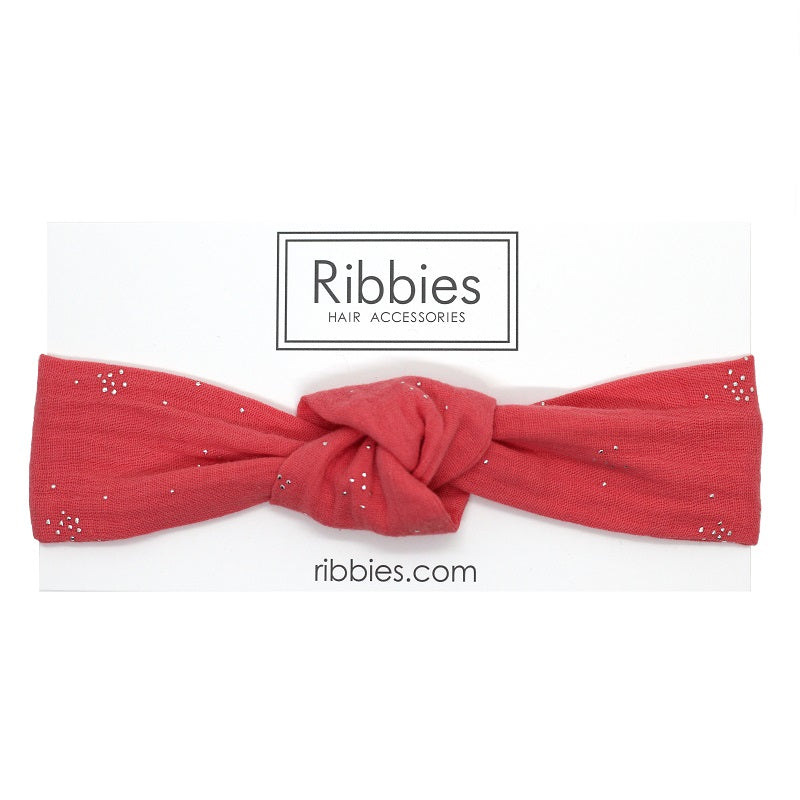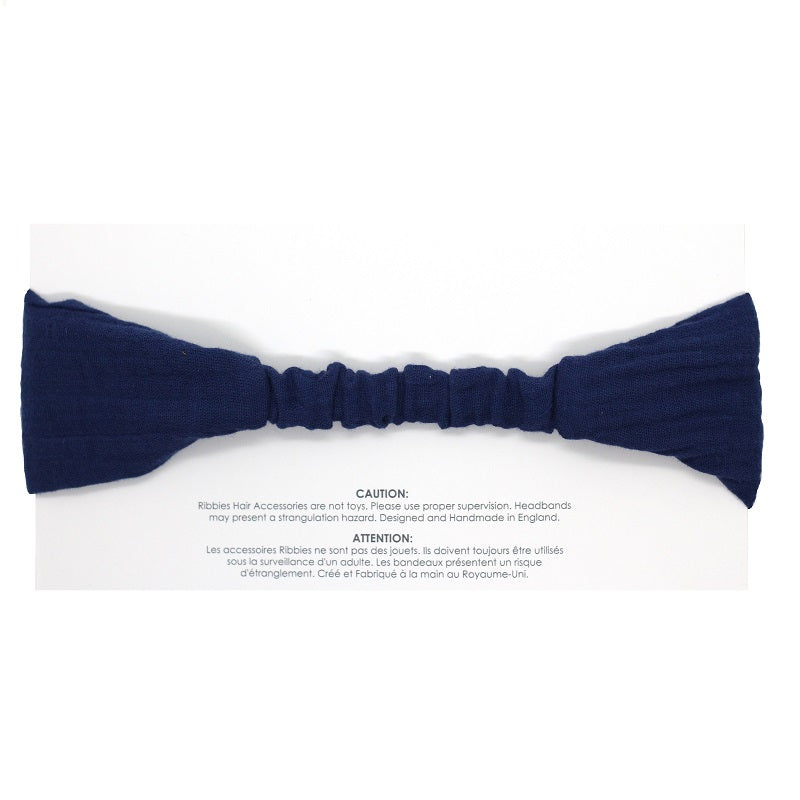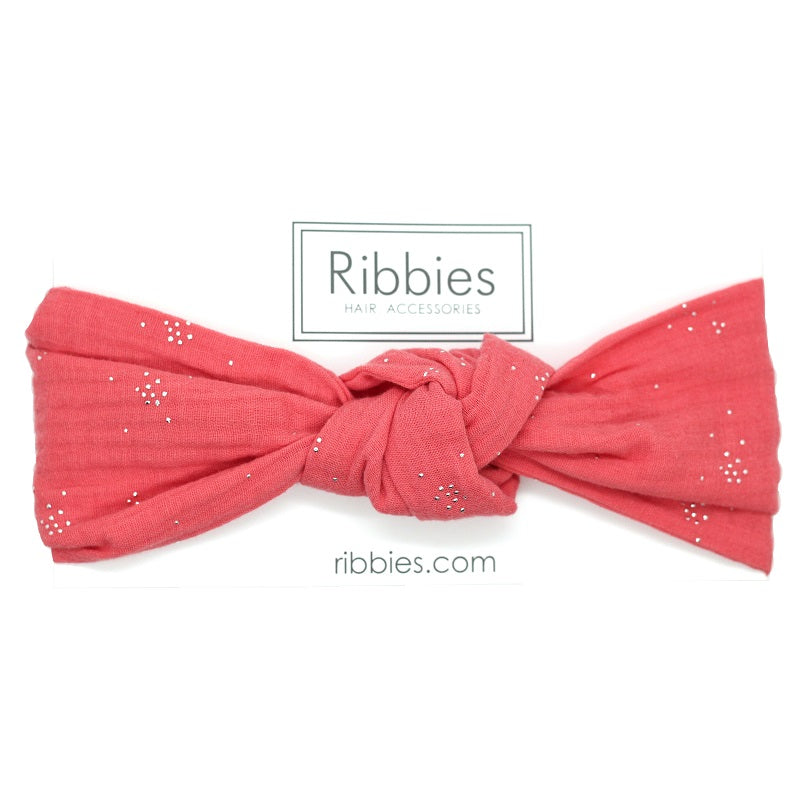 Knot Headband - Double Gauze - Coral - Silver Dots
Available in two different sizes (toddler or women size), our soft cotton bow headbands make beautiful hair accessories. They feature a wide elastic band at the back to nail the perfect fit. Over your hair, under your hair, boho style… the world is your playground! You can buy the toddler version or the women version or both and play matchy-matchy with a little girl close to your heart. You will love them!
Toddler headband dimensions:
Head circumference: 41 cm (16") and up to 50 cm (20") when elastic pulled. 
Women headband dimensions (as on photo)
Head circumference: ca 58 cm
Made in Europe. 100% cotton. Do not iron.