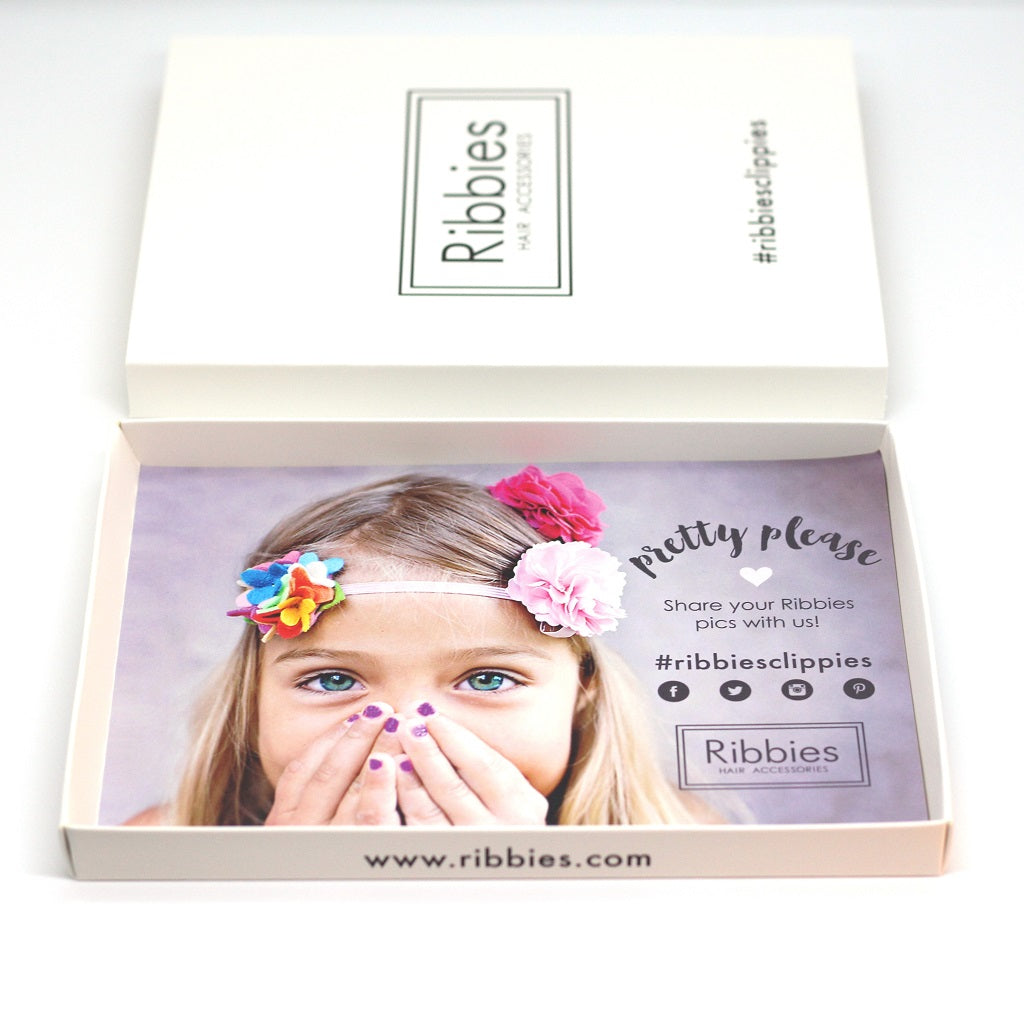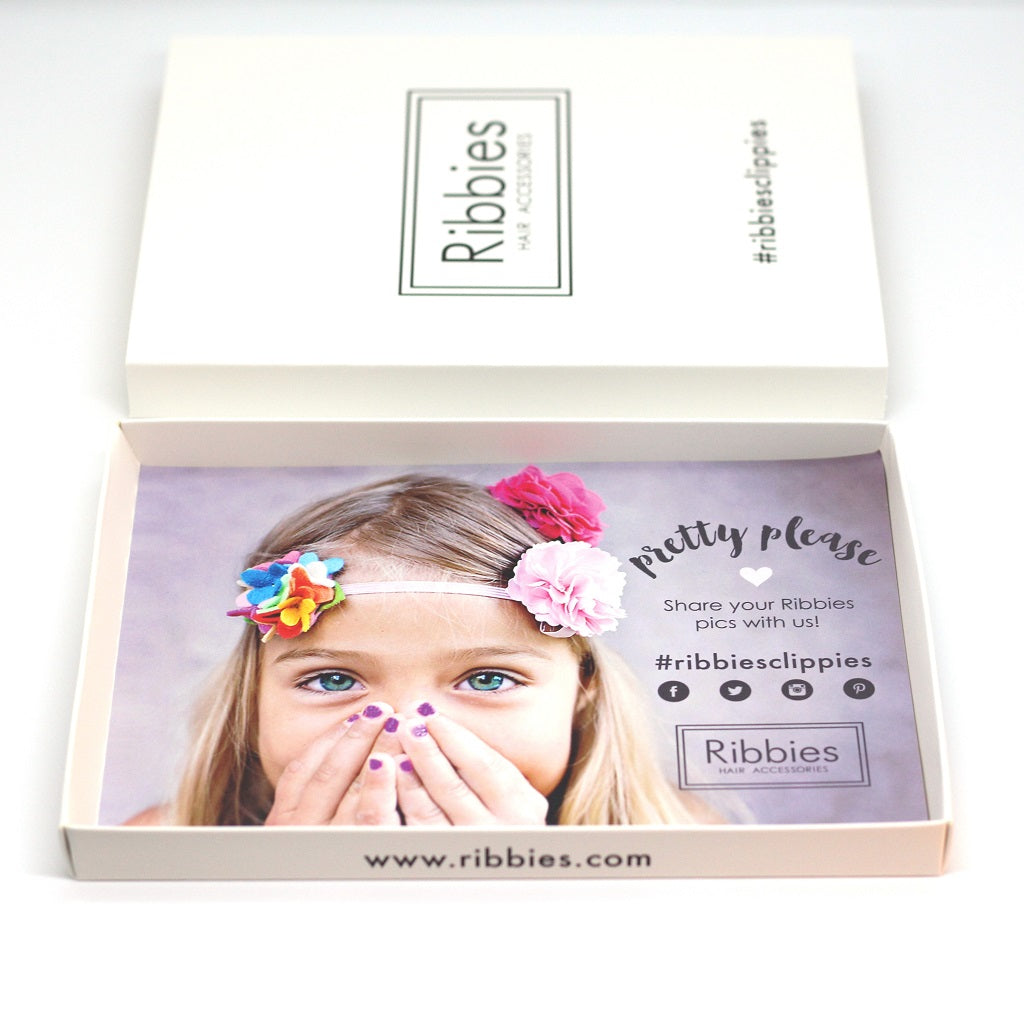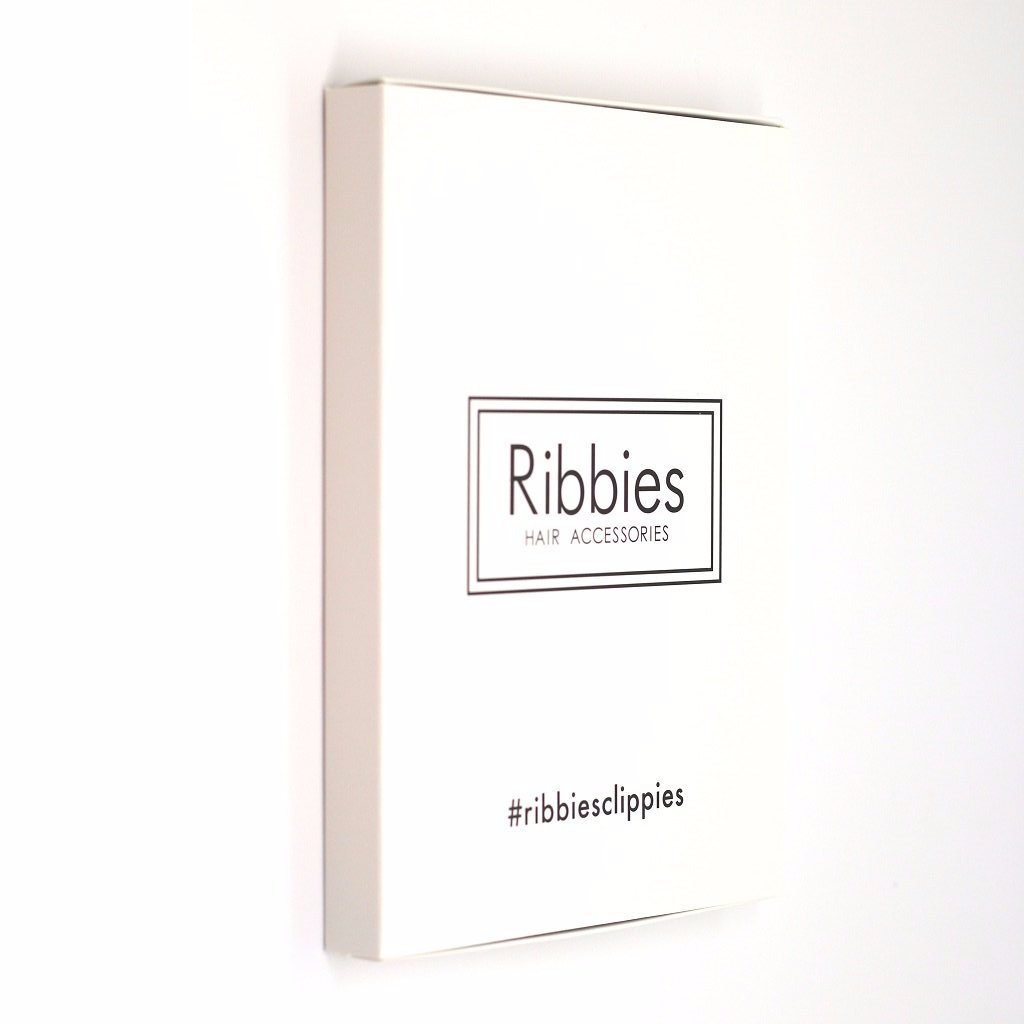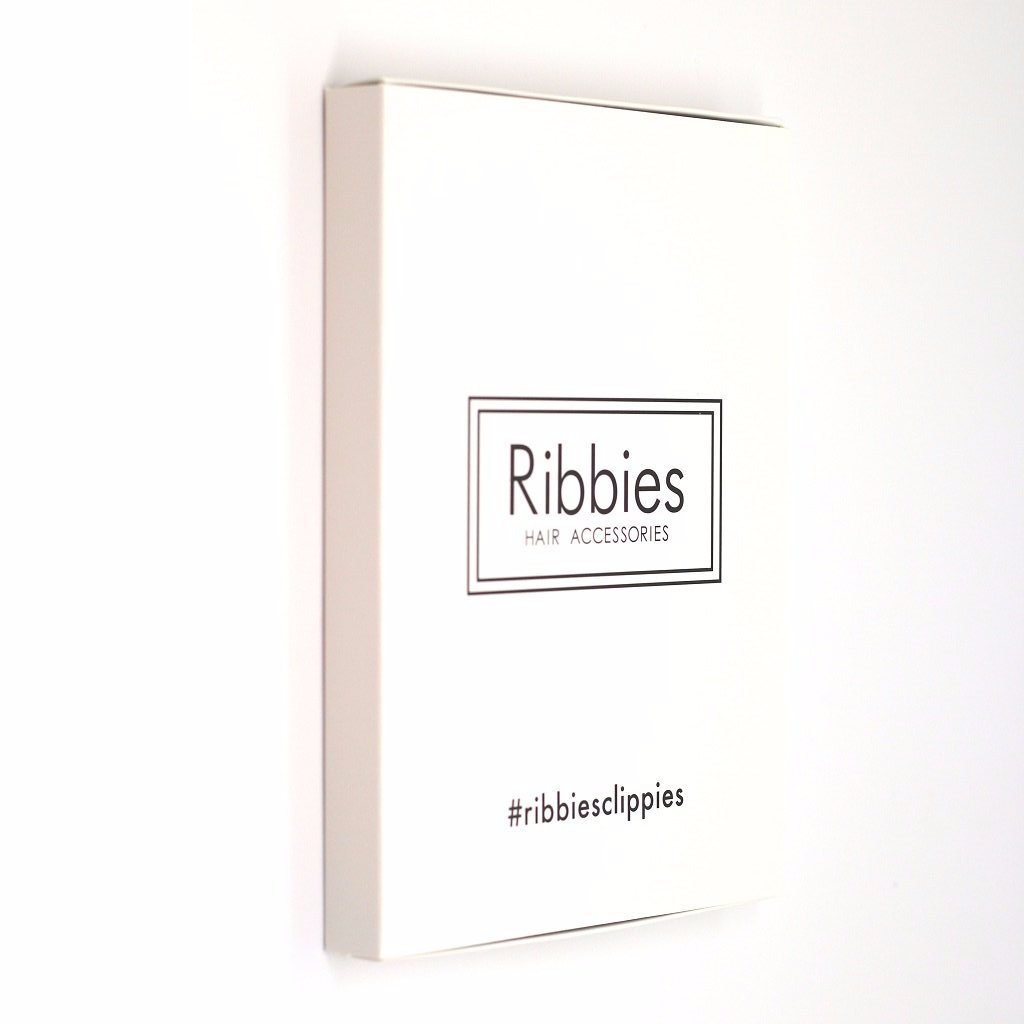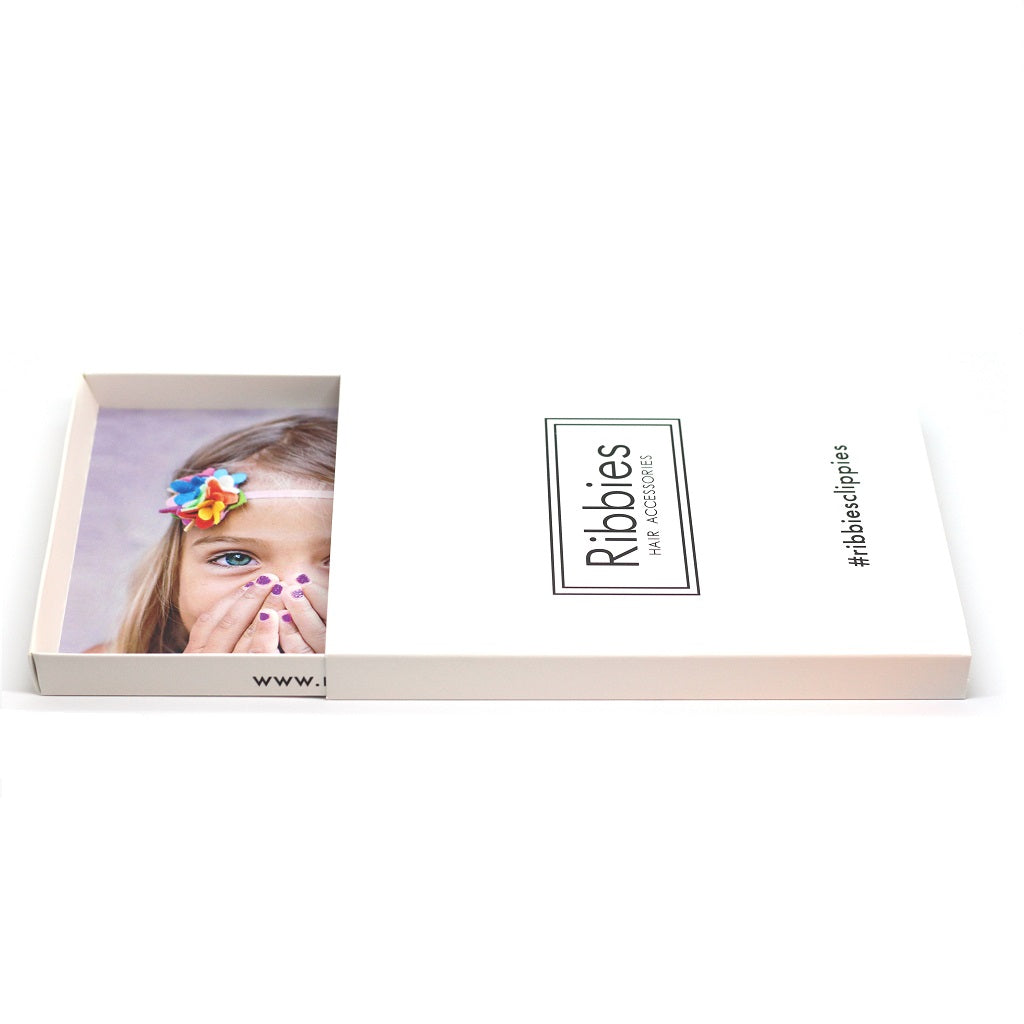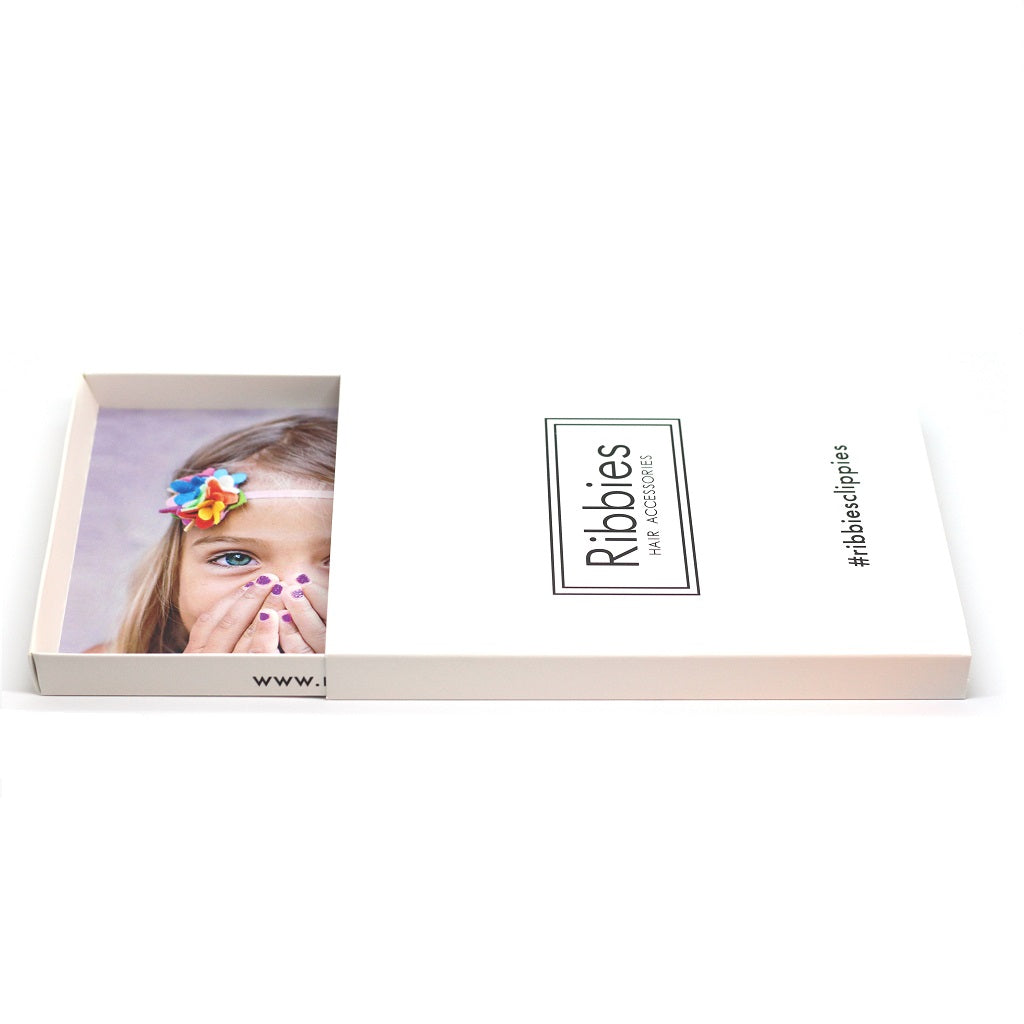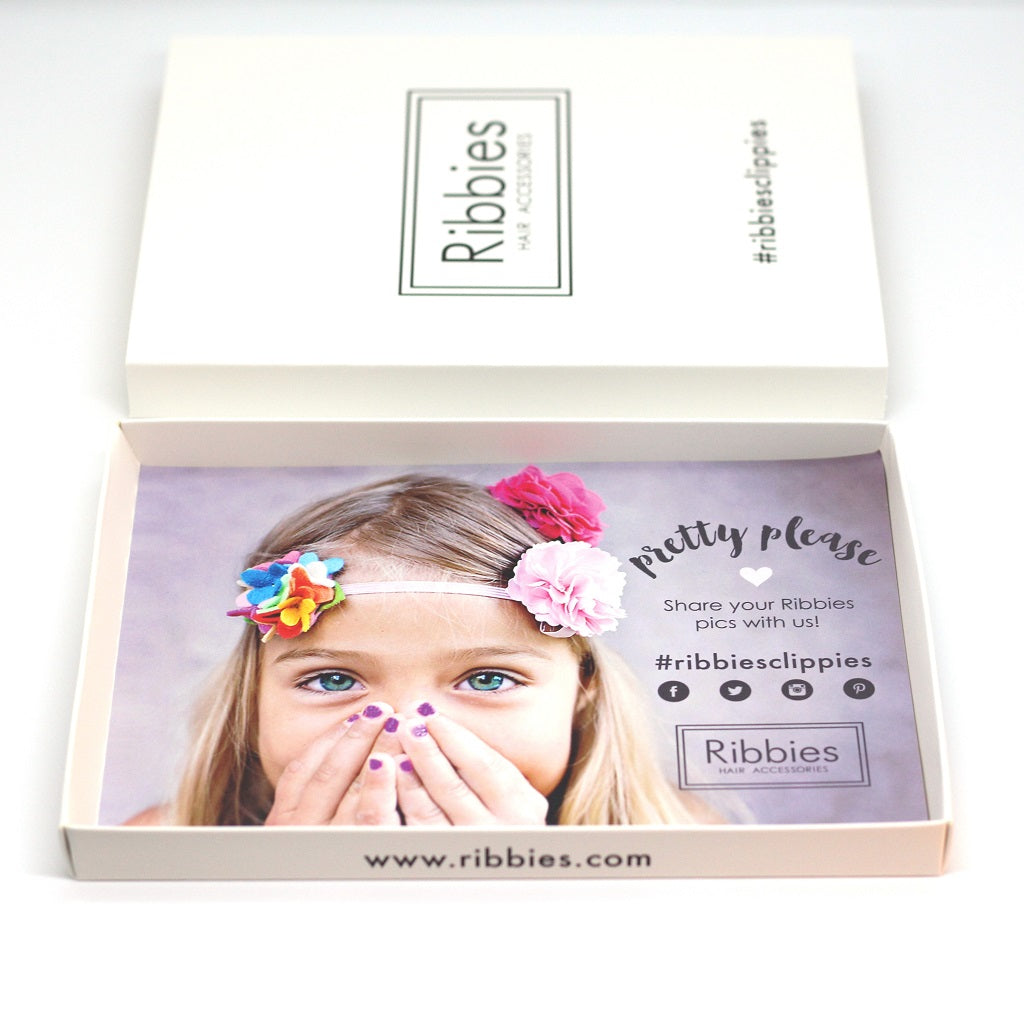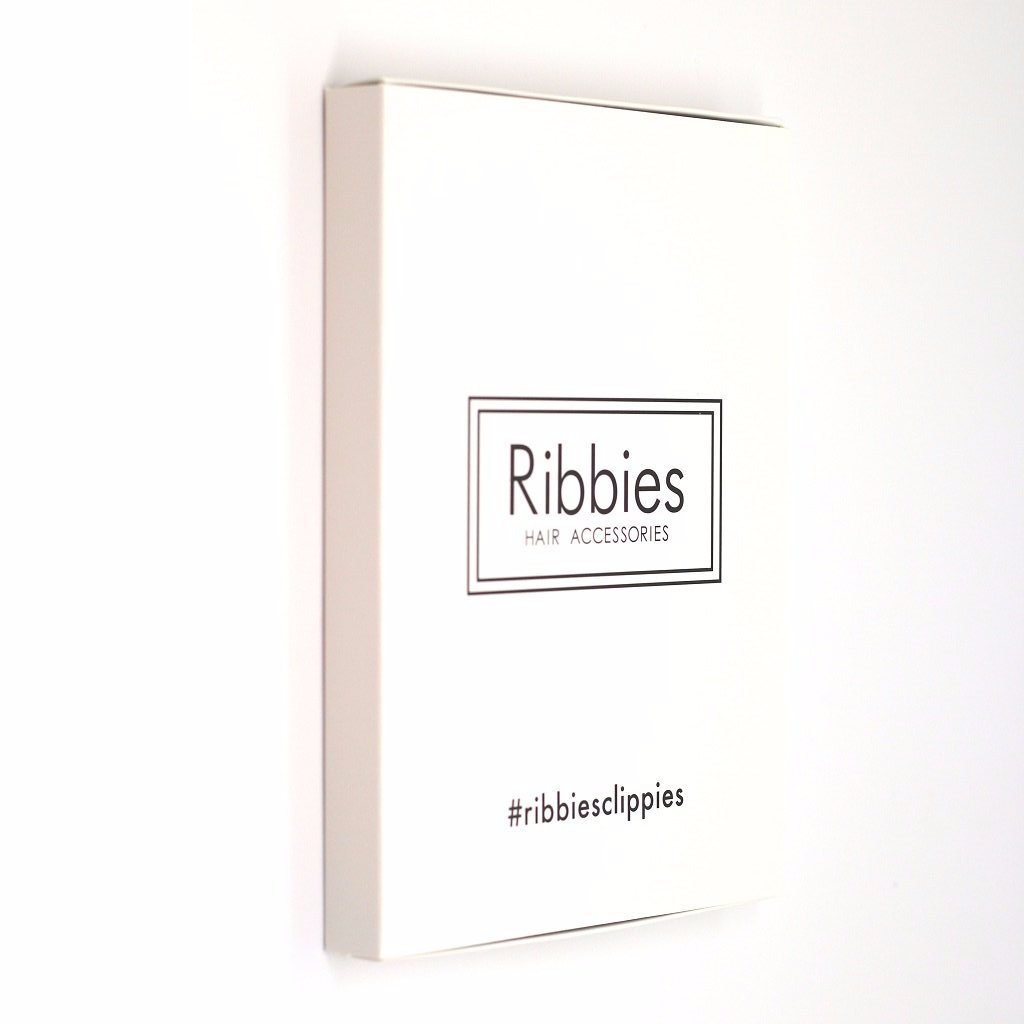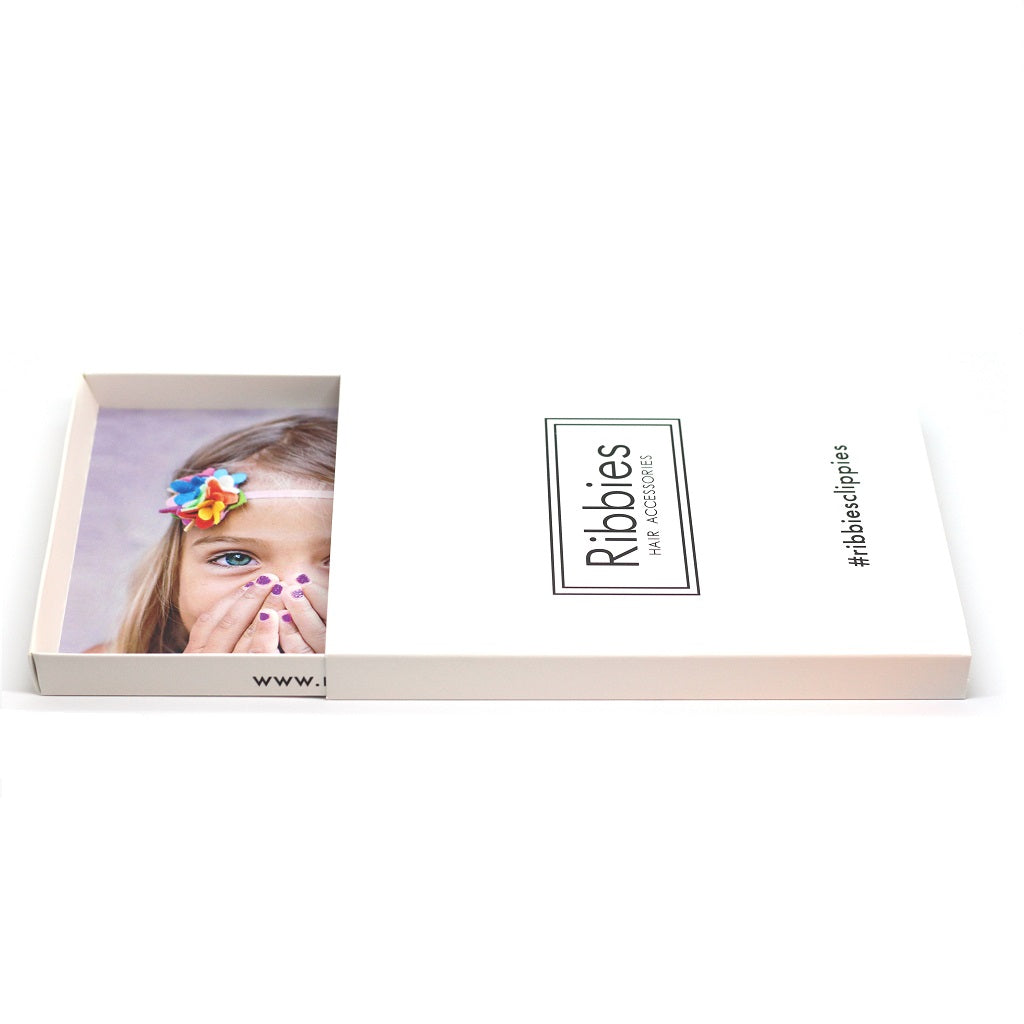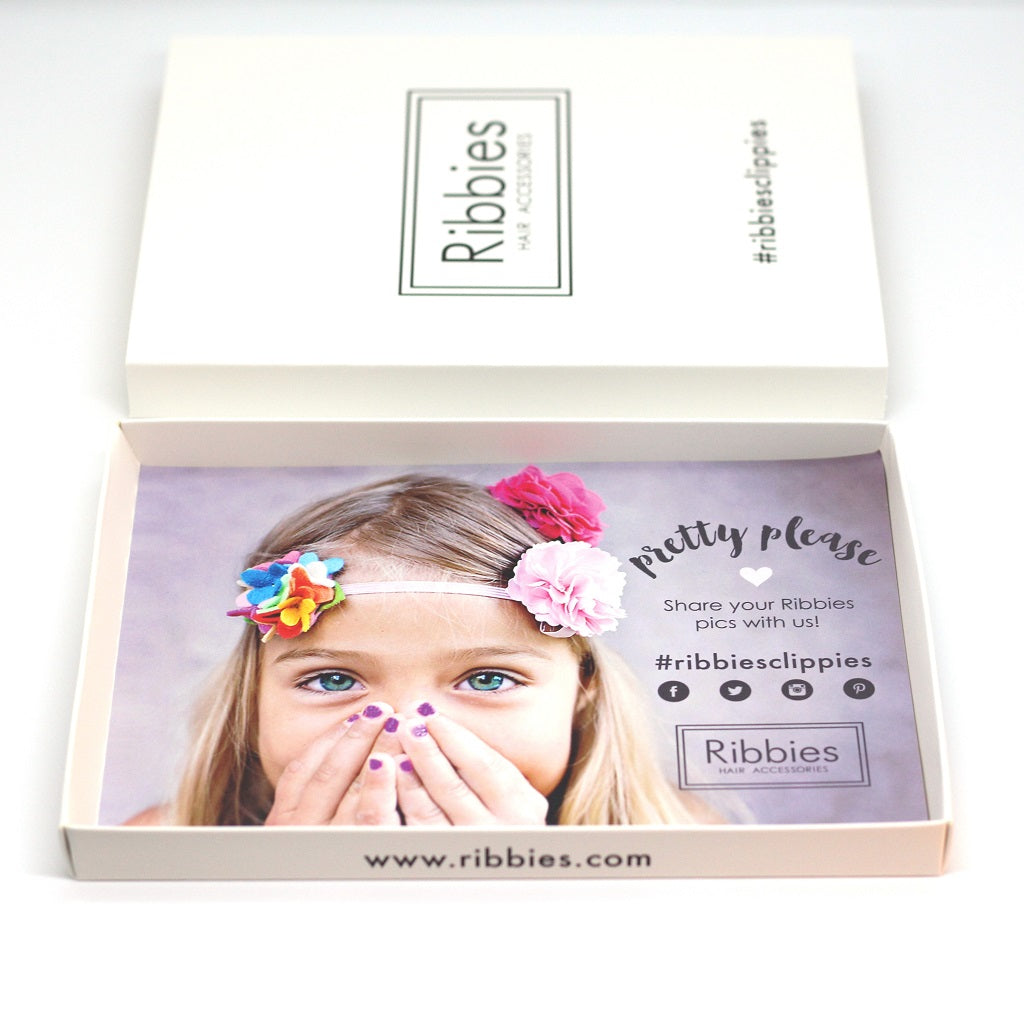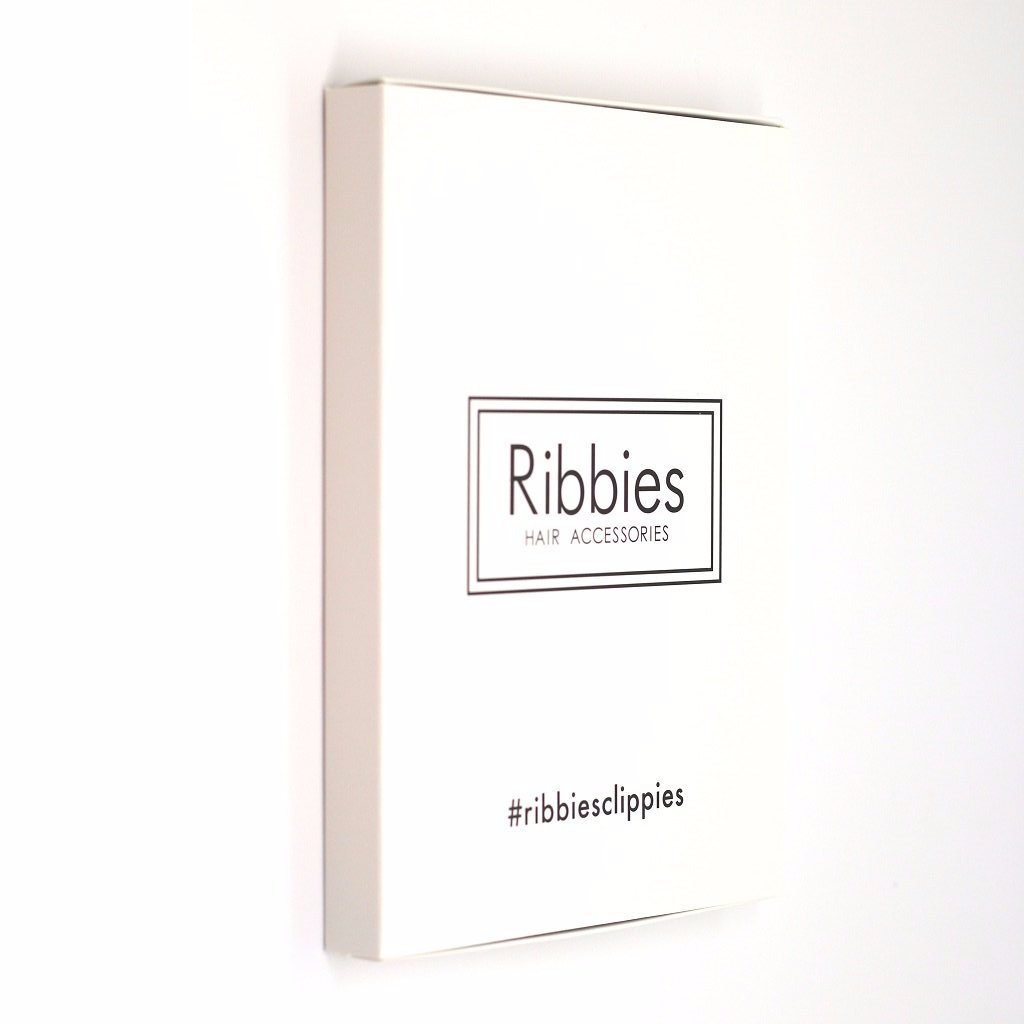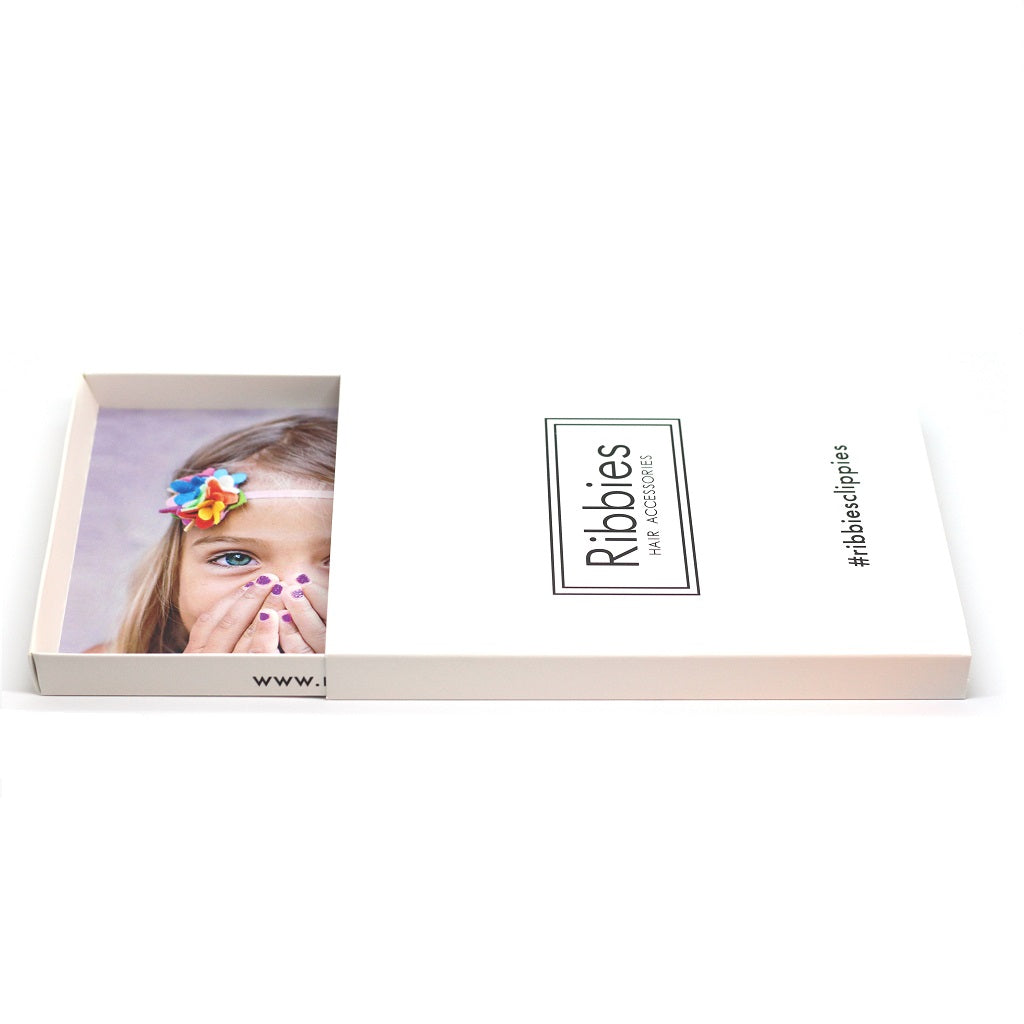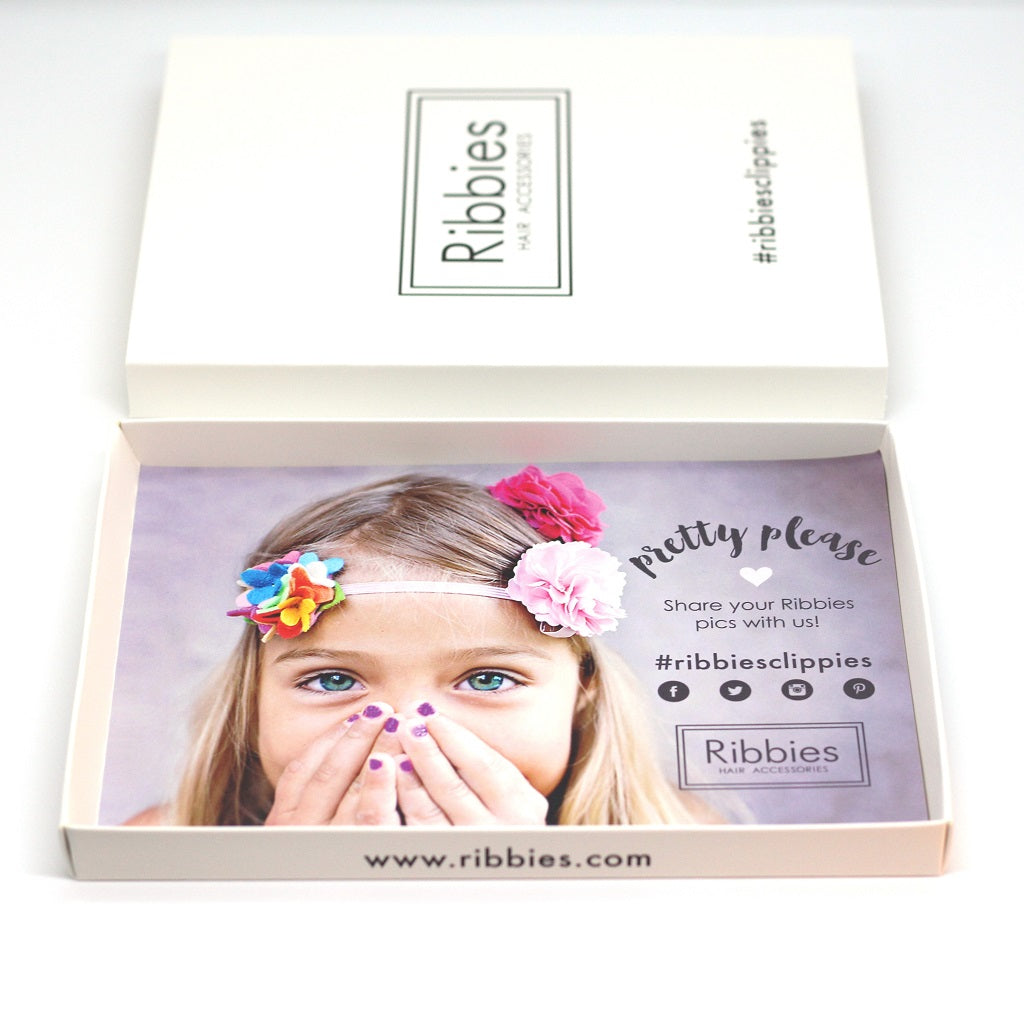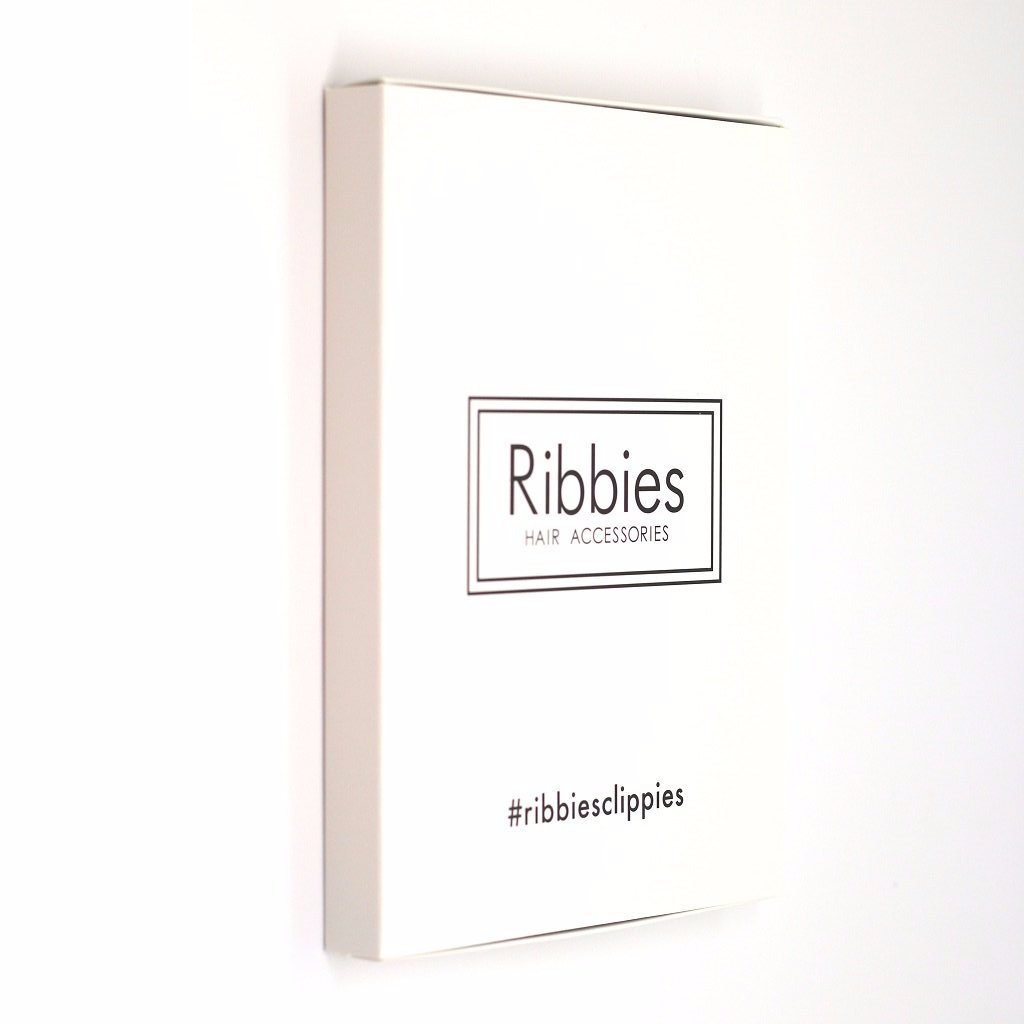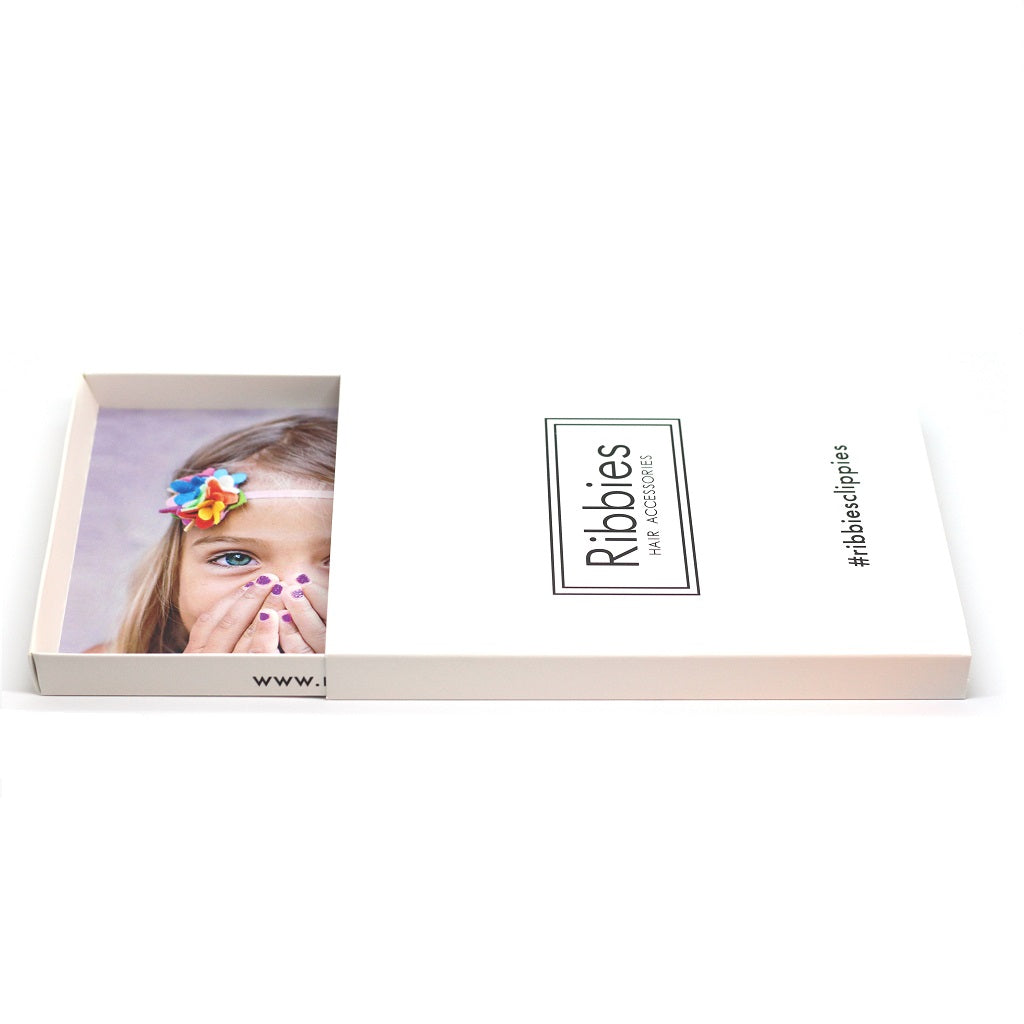 Gift Box - Can contain 2 Hair Clips Sets
Great Gift idea! This luxury Ribbies matchbox style gift box is designed to contain two hair clips sets.
This beautiful box can then be kept to be used as a hair clip organiser!
Sold empty, without any sets. Get it for FREE by buying it with 2 sets.
Browse our Hair Clips Sets to create the perfect gift!